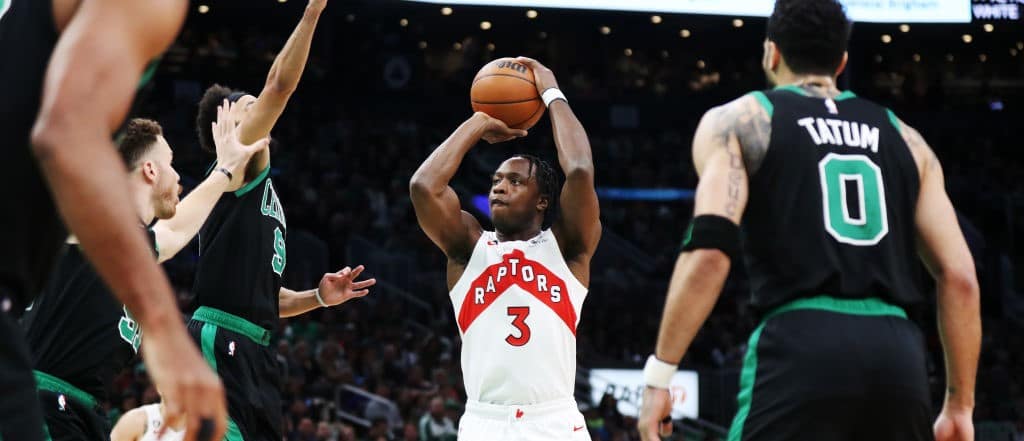 Day by day, the return of the NBA is steadily approaching.
On Monday, we'll be taking a look at one of the highly competitive divisions in the league, the Atlantic Division. It is home to some of the league's most formidable teams, including the Boston Celtics, Philadelphia 76ers, New York Knicks, Toronto Raptors, and Brooklyn Nets.
Let's get into a more in-depth preview of the division using bet365's odds.
Boston Celtics Odds
NBA Championship odds: +400
Conference odds: +150
Division odds: -240
In-season tournament odds: +900
Season win total: 54.5 (over +105, under -130)
To make the playoffs: Yes (-6600), No (+1600)
Key departures: Malcolm Brogdon (POR), Marcus Smart (MEM), Grant Williams (DAL), Robert Williams III (POR)
Key Additions: Jrue Holiday (POR), Kristaps Porzingis (WAS), Oshae Brissett (IND), Svi Mykhailiuk (CHA), Dalano Banton (TOR), Lamar Stevens (CLE)
Season outlook: The Eastern Conference's top contenders are poised for another deep playoff run with significant roster adjustments. Their backcourt defence received a boost as they replaced Marcus Smart with Jrue Holiday, widely regarded as one of the premier perimeter defenders in the league. Additionally, they strengthened their frontcourt offence by acquiring Kristaps Porzingis, a versatile scorer capable of stretching the floor beyond the paint.
Nonetheless, the departure of Robert Williams III has left a gap in their frontcourt defence, as 37-year-old Al Horford is slated to assume the starting centre role. The forthcoming season presents an intriguing opportunity to witness how quickly Holiday and Porzingis can integrate their skills alongside the dynamic duo of Jayson Tatum and Jaylen Brown. All eyes will be on Boston as it aims to bring a NBA championship back to the city.
Best bet: Celtics to Secure the Second Seed in the Conference (+225). The Celtics, coming off a 57-win season, narrowly missed out on the top seed in the Eastern Conference by just a single game. The clear frontrunners in the East are the Milwaukee Bucks and Celtics.
The Bucks have significantly bolstered their backcourt scoring with the addition of Damian Lillard, forming a formidable trio alongside Giannis Antetokounmpo and Khris Middleton. However, I have doubts regarding the Celtics' frontcourt and concerns about Porzingis' ability to maintain his health throughout the regular season.
Considering the competition, it's unlikely that teams like the Sixers, Heat, and Cavaliers will surpass the Celtics in the conference standings. Therefore, I like the odds of the Celtics securing the second seed in the Eastern Conference.
Philadelphia 76ers Odds
NBA Championship odds: +2200
Conference odds: +1000
Division odds: +350
In-season tournament odds: +1400
Season win total: 48.5 (over -110, under -110)
To make the playoffs: Yes (-1000), No (+625)
Key departures: Georges Niang (CLE), Shake Milton (MIN), Jalen McDaniels (TOR), Doc Rivers (ESPN)
Key additions: Patrick Beverley (CHI), Danny Green (CLE), Mo Bamba (LAL), Kelly Oubre Jr. (CHA), Nick Nurse (TOR)
Season outlook: The Philadelphia 76ers have opted to maintain the core roster that secured a top-three position in the Eastern Conference last year, while also making significant coaching and personnel additions. Former Coach of the Year, Nick Nurse, has joined the team to provide his expertise. Furthermore, the acquisitions of Patrick Beverley, Mo Bamba, and Kelly Oubre Jr. bring the Sixers much-needed depth and an infusion of defensive prowess, rebounding ability, and offensive firepower.
However, a notable challenge looms as James Harden's situation remains unresolved. Reports suggest that the Sixers are prepared to start the season without him, necessitating an increased role for Tyrese Maxey. The Sixers can only be hopeful that Harden will ultimately return to the lineup, and they are keen to gauge how effectively Nurse's coaching strategies mesh with this Philadelphia squad.
Best bet: Tyrese Maxey – Most Improved Player (+1400). Maxey's Most Improved Player candidacy takes an intriguing turn in light of the ongoing James Harden situation. With the cloud of uncertainty hanging over Harden's future, Maxey emerges as a compelling contender for the MIP award.
Last season, in the 13 games where Maxey took the court without Harden as a teammate, his usage rate saw a noticeable uptick of 5.6%. This surge in responsibility translated to a significant increase in scoring, as Maxey notched an impressive +5.8 points per game, averaging around 25 points. Additionally, his playmaking abilities also flourished, with a boost of +2.4 assists, and he upped his three-point attempts by +1.7, all while maintaining his efficiency. The stage is set for Maxey to make a serious run for the Most Improved Player accolade, especially if the prevailing circumstances persist throughout the season.
Tyrese Maxey to win Most Improved Player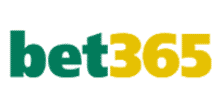 +1400
New York Knicks Odds
NBA Championship odds: +5000
Conference odds: +2000
Division odds: +700
In-season tournament odds: +2200
Season win total: 44.5 (over +100, under -125)
To make the playoffs: Yes (-350), No (+265)
Key departures: Obi Toppin (IND), Derrick Rose (MEM)
Key additions: Donte DiVincenzo (GSW)
Season outlook: As they embark on the upcoming season, the Knicks have made a clear commitment to maintain the continuity of their roster, further solidifying their core group, while also making a notable addition in the form of Donte DiVincenzo. This strategic choice underscores their faith in the current squad's ability to build upon last year's success. The organization places great hope in young talents like RJ Barrett and Immanuel Quickley, expecting them to take significant strides forward in their development and contribute even more significantly to the team's overall success while continuing to expect great things from Julius Randle and Jalen Brunson.
Best bet: Knicks to win over 44.5 games (+100). The Knicks appear well-positioned to replicate their success by building upon their impressive 47-win performance from the previous season. Anchored by the duo of Randle and Brunson while featuring the likes of Hart, Barrett, Quickley, and DiVincenzo, the team's prospects for the upcoming season appear promising, provided that they maintain good health and form.
Toronto Raptors Odds
NBA Championship odds: +5000
Conference odds: +2000
Division odds: +3300
In-season tournament odds: +2200
Season win total: 36.5 (over -115, under -105)
To make the playoffs: Yes (+160), No (-190)
Key departures: Fred VanVleet (HOU), Dalano Banton (BOS), Nick Nurse (PHI)
Key additions: Dennis Schroder (LAL), Darko Rajaković (MEM), Jalen McDaniels (PHI), Gradey Dick (Drafted), Garrett Temple (NOP)
Season outlook: Following a disappointing campaign, the Toronto Raptors' front office embarked on a significant overhaul, entrusting the reins of leadership to Coach Rajakovic in lieu of Nurse. Additionally, the departure of Fred VanVleet opened the door for the acquisition of the reigning FIBA MVP, Dennis Schroder. To bolster their roster depth, the Raptors also welcomed the arrivals of McDaniels, Dick, and Temple who bring aspects of hustle, shooting, and leadership to the team.
These sweeping changes have positioned the Raptors as compelling underdogs poised to make waves in the Eastern Conference. Aligning the talents of Pascal Siakam and Scottie Barnes with the likes of Jakob Poeltl, O.G. Anunoby, and the lightning-quick Schroder has the potential to create nightmares for their opponents. With Rajakovic's mentorship, the Raptors are eagerly anticipating Barnes' ascent to the next echelon of his game, and they are vying for a playoff berth.
Best bet: Toronto Raptors to win over 36.5 games (-115). The Toronto Raptors are poised to exceed expectations in the upcoming season, following a discouraging performance last year, where they clinched 41 victories. The Raptors have undergone significant transformations that have instilled newfound hope for a more triumphant campaign ahead. Given the promise of these changes and the assumption that the team remains injury-free, this line will easily be cleared.
Raptors to win over 36.5 games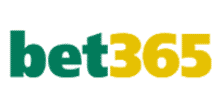 -115
Brooklyn Nets Odds
NBA Championship odds: +10000
Conference odds: +4000
Division odds: +2800
In-season tournament odds: +3300
Season win total: 37.5 (over -110, under -115)
To make the playoffs: Yes (+150), No (-180)
Key departures: Seth Curry (DAL), Joe Harris (DET), Patty Mills (ATL) and Yuta Watanabe (PHX)
Key additions: Dennis Smith Jr. (CHA), Lonnie Walker IV (LAL)
Season outlook: Following the conclusion of the superstar era led by Kevin Durant and Kyrie Irving, the Nets faced a modest 12-15 stretch to end the season. Nevertheless, the emergence of Mikal Bridges provided an unexpected ray of hope. Bridges, displaying an astonishing level of skill and efficiency, averaged 26 points, five rebounds, and three assists per game while maintaining incredible efficiency.
What's particularly intriguing about this post-superstar Nets squad is the presence of other promising talents in the likes of Nic Claxton, Cam Johnson, Cam Thomas and Spencer Dinwiddie. These players, while not household names, contribute significantly to the team's depth and versatility.
The pivotal element in the Nets' quest for success undoubtedly rests in the hands of Ben Simmons. With a full offseason under his belt, there is a hopeful sense of anticipation that Simmons will stage a triumphant return to the All-Star level he once thrived at. His resurgence could very well serve as the x-factor that propels this team back into playoff contention. While there may not be a definitive superstar currently on the roster, the Nets have the potential to transform into a formidable force if all the stars align in their favour.
Best bet: Mikal Bridges – Most Improved Player (+700). The odds are in favour of Bridges to win the Most Improved Player Award, and with the impressive numbers he put up during his tenure with the Nets last season, it's no wonder he's the frontrunner. If Bridges can replicate or improve the level he played at last season, he will have no trouble coming home with this award.