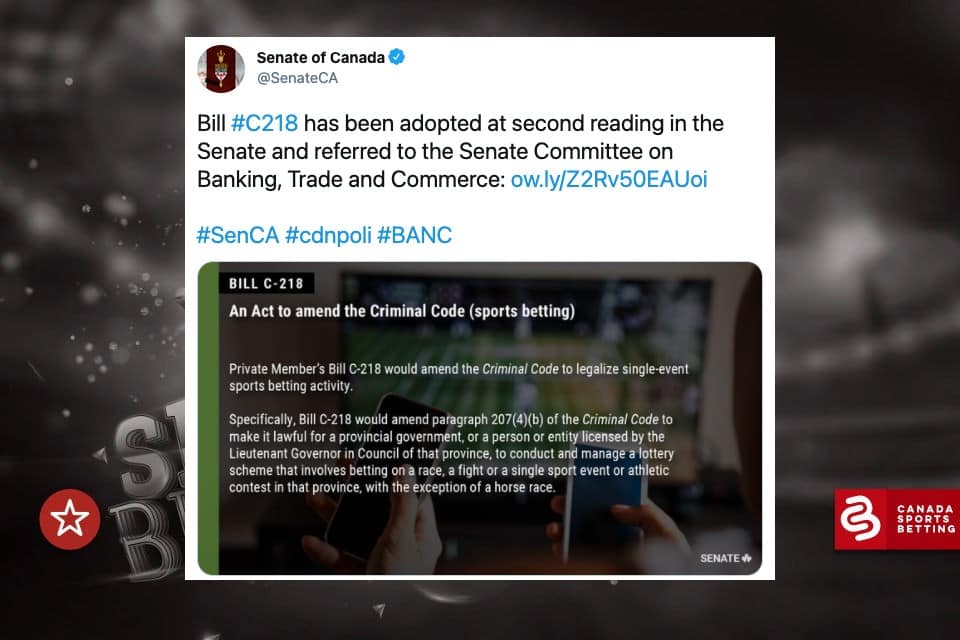 Bill C-218 which would decriminalize single-event sports betting has passed the second reading in the upper house of Canadian Parliament and will now move into the Standing Senate Committee on Banking, Trade and Commerce.
The goal of the second reading in the Senate is to give senators the opportunity to debate the principle of the bill; it is often the most substantial debate that takes place regarding any bill.
What's next? The Committee Stage
The committee stage allows a more detailed study of the bill than on the Senate floor, including hearing witnesses like industry experts on the bill. The first person to be invited to speak is either the sponsor of the bill or the government minister responsible for it. There can even be back-and-forth between the experts and the sponsors of the bill.

Then comes (possibly) the Report stage
The next stage for bill C-218 depends on what the Standing Committee on Banking, Trade and Commerce reports.
The Senate will, in some cases, consider the work of the committee during a report stage.
If the standing committee presents no amendments, the bill will be deemed worthy of being adopted by the Senate and the sponsor can ask for it to be moved to the third reading.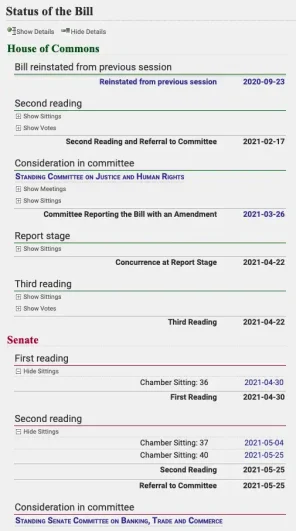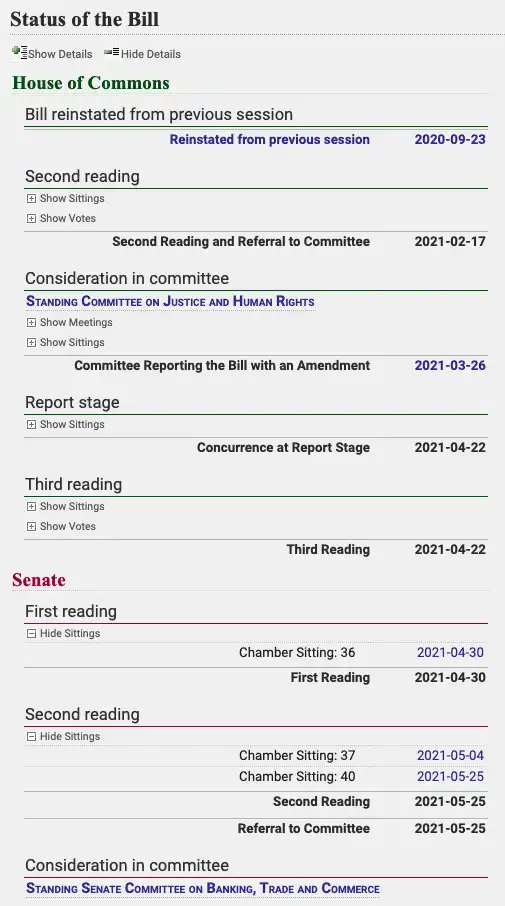 In case there are amendments proposed in the Banking committee's report, the Senate must debate them to decide if they adopt the report.
If the report is not adopted, the sponsor can ask for the bill to be read a third time in its original form. If the Senate adopts the report with the amendments, the sponsor can ask for the bill to be read for the third time with the amendments.
Last but not least: Third reading
The third reading is the final stage during the consideration of a bill. Similar amendments can be added and removed during the second reading, but the bill won't be sent to the committee stage again.
Once the motion for the third reading has been adopted by the Senate with amendments, the bill will go back to the House of Commons so they can consider the changes the Senate is recommending. If the two houses disagree, messages will be passed back and forth until they agree on a version of the bill. Now the bill can move on to the final stage before it becomes a law, the Royal Assent.