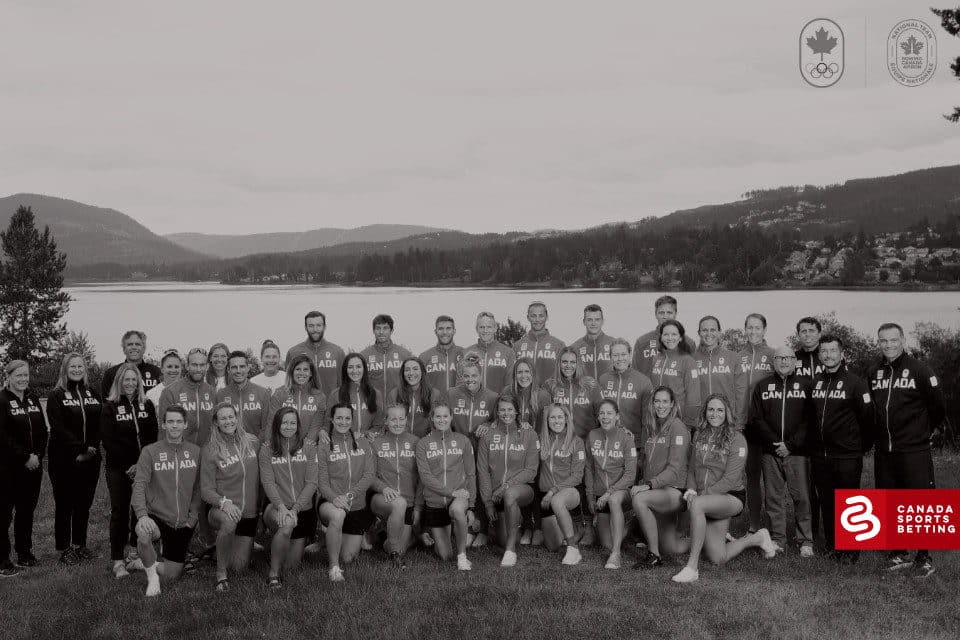 The Olympic program added five new sports for the Tokyo Summer Games. Those sports include skateboarding, surfing, sport climbing, karate, and basketball 3×3. How did Canada prepare for these new sports in the years leading up to Tokyo? Should Canadians be anticipating that there will be medals being earned by Canada's competitors in any of these events? Is Canada historically strong in any of these events at other international competitions?
New Olympic Sports and Canada
There are five new sports that were added to the Olympic program for the Tokyo Summer Games
Skateboarding, surfing, sport climbing, karate, and basketball 3×3 are those sports
How did Canada prepare to participate in these new Olympic disciplines?
When it comes to sports making their Olympic debuts, Canadian athletes have often proven to be among the best bets in these inaugural competitions. Traditionally, Canada has fared well when new sports are included in the Olympic program. Simon Whitfield won the first Olympic men's triathlon gold medal at the 2000 Sydney Summer Games. Trampoline also debuted as an Olympic sport in Sydney. Matthew Turgeon (men) and Karen Cockburn (women) both won bronze medals.
When beach volleyball debuted at the 1996 Atlanta Summer Games, Mark Heese and John Child combined to win the bronze medal in the men's competition.
With this kind of karma at work and with five new sports debuting during the Tokyo Games – skateboarding, surfing, sport climbing, karate, and basketball 3×3 – even though Canadians might not be among the pre-event medal favourites, it's difficult to ignore the history of Canada in new Olympic sports.
Let's take a look at how Canadian teams prepared for these new Olympic events.
Skateboarding
Skateboarding at the Olympics is featuring 80 athletes from 24 countries. Men and women competed in park and street events and each event included 20 competitors. Four of those competitors were Canadians.
Andy Anderson of White Rock, B.C., Matt Berger of Kamloops, B.C., Micky Papa of Vancouver and Annie Guglia of Montreal represented Canada. They qualified based on their top performances throughout the World Skate Qualification Tour that began in London, England in May 2019.
Though no Canadians advanced beyond the preliminary rounds, Papa did record scores of 9.01 and 9.22 on a couple of the tricks he performed during his routine. A score of nine on any trick is considered outstanding.
"Funny enough, the Olympics was never on my radar," Papa told Olympics.ca. "The idea of me doing what I love to do on a world stage where I could potentially be bringing pride to my country, I mean, I couldn't ask for a better situation, really."
Karate
Some karate purists aren't happy with the sport's presence in the Olympics. The requirement that competitors wear protective gear limits the moves they can utilize and changes the dynamics of a bout. It's required Olympic karate athletes to alter their approach to the event.
Just one Canadian was able to make the grade and qualify to compete in Olympic karate, slated for Aug. 5-7 in Tokyo. Daniel Gaysinsky of Vaughn, Ont. will compete in men's +75kg Kumite. Gaysinsky won a silver medal at the 2019 Pan American Games.
Sport Climbing
Sport climbing will consist of three disciplines – speed, bouldering and lead. Athletes will compete in all three events and their combined scores will determine their overall placing. Both men's and women's events are slated for August 3.
Canada appears well-prepared for success in this event. Scott McColl, 33, of North Vancouver has won four IFSC Climbing World Championships in the combined event (2009, 2012, 2014, 2016). Alannah Yip, 27, also from North Vancouver, is the reigning Pan-American champion. In 2017, she was the first Canadian woman to compete in an IFSC world championship.
Serving as president of the IFSC athlete commission since 2012, McColl was a catalyst in getting the sport into the Olympics. McColl is given 34.00 odds to win the gold medal in Tokyo.
Surfing
Surfing is making its Olympic debut but Canadians failed to catch any waves. No Canadian surfer was able to qualify for the Tokyo Summer Games.
Bethany Zelasko and Mathea Olin were Canada's last hopes but didn't make the cut during the final Olympic qualifier last month in El Salvador.
Basketball 3×3
A game that lasts 10 minutes or the first team to 21 points, whichever comes first, time ran out for Canada's early in 3×3 basketball.
The Canadian men's 3×3 basketball team was eliminated during Olympic qualifying. The women's team was not permitted to attempt to qualify. Under FIBA rules, only the higher-ranked team of the two genders are permitted to attempt Olympic qualification.
Where to Bet On The Tokyo Summer Olympic Games?
There are a number of leading online betting sites that will provide bettors with the chance to place a wager on the Tokyo Summer Olympics, whether it be a win total wager, a future book bet, a racing wager, or an event or athlete prop wager. The best bet you can make is to shop around in advance and seek out the right deal before joining one of these sportsbooks. Check out Sports Interaction and Bet99 as examples.
The signup bonus offers that are in place at all of these recommended sites will prove advantageous to the bettor. And since you'll get a good deal wherever you go, why not check out several sites and find the ideal fit for your needs?
Do you want a risk-free first bet as a signup bonus? Perhaps you find a no deposit bonus to be enticing. Or maybe you simply like the feel of cold, hard cash in your account and you want to go for a matching first deposit bonus. Whatever option you choose, you're already a winner.
Remember that new players and returning customers are eligible for better bonuses when they deposit using Bitcoin. As well, take advantage of the betting advice offered at these sites to help newcomers acclimatize to sports betting.
PowerPlay Promotion
For every Canadian medal (gold, silver or bronze), PowerPlay is giving away 10 free spins + $5 in free sports bets for every player. As we publish this article, Canada has already won 14 medals in the Tokyo Games. More to come! Don't stay out of the game. Click now and sign-up!
See below the top sportsbooks where you can wager online and choose the right one for you: