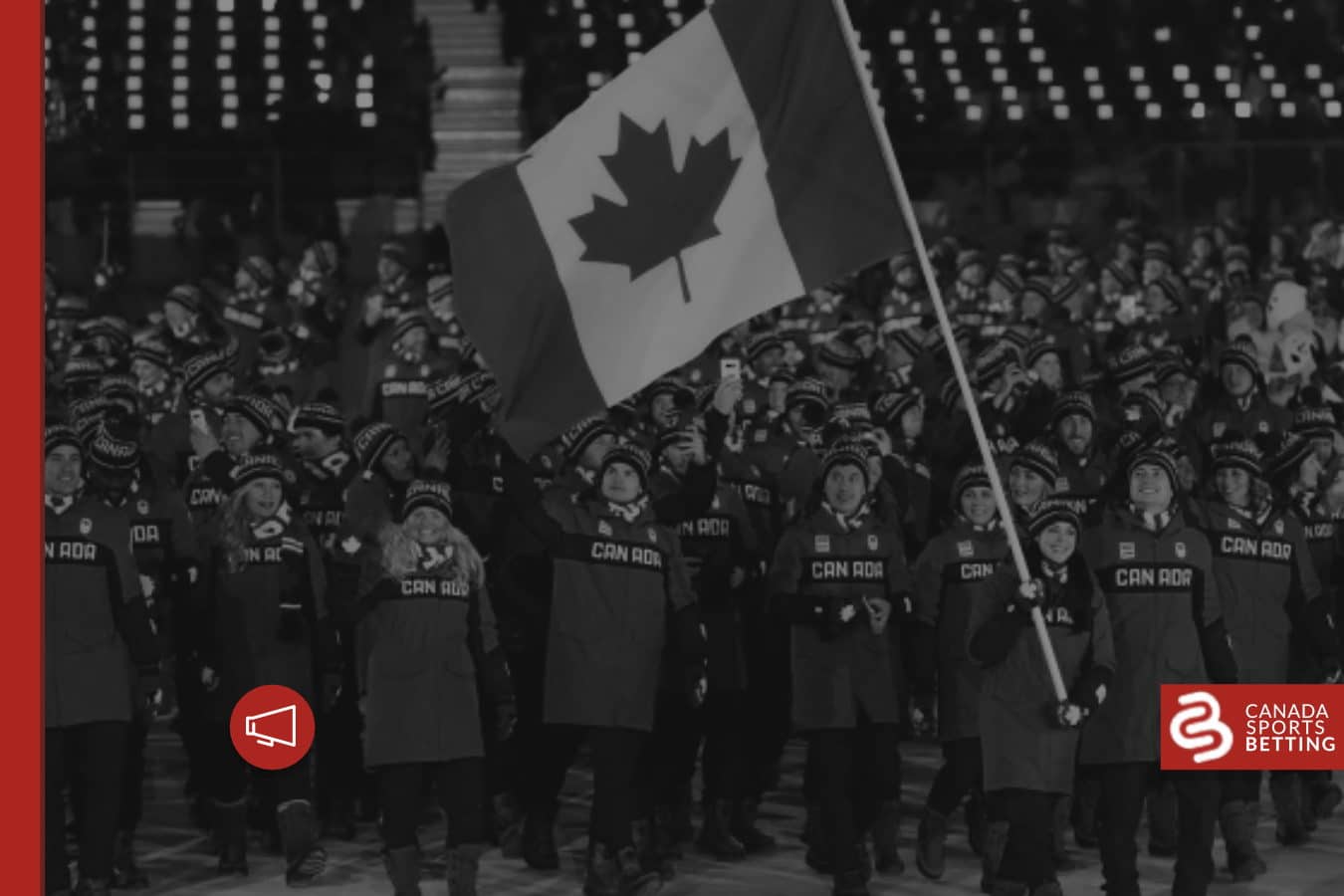 While the 2020 Summer Olympics in Tokyo was postponed due to the Coronavirus, athletes from all over the world will be ready to rock this summer. The Olympics are set to start on July 23. Which Canadian Athletes Qualified to Tokyo 2020?
In this piece, we take a look at those who will be representing Canada in the Olympics this summer. There are more than 200 participants who will be ready to compete in hopes of bringing back a medal to their home country. Who will be able to get that job done later this year? We can't wait to find out.
A head-turning 239 athletes will represent Canada at the Olympics
With the games right around the corner, fans up north sure are fired up to know that a head-turning 239 athletes will represent Canada at the Olympics. That's not a typo there. Indeed, a huge amount of talented athletes will be ready to give their all to bring home medals to Canada. With the 239 men and women ready to compete, this high number is spread across 24 sports.
As of this writing, Canadian athletes will be ready to participate in archery, artistic swimming, athletics, basketball, canoeing, cycling, diving, equestrian, field hockey, fencing, football, gymnastics, rowing, rugby, sailing, shooting, softball, sport climbing, swimming, table tennis, taekwondo, volleyball, water polo and wrestling. As you can see, there's no shortage of events for Canadians to fight for glory.
This news only adds to the excitement for the summer games to get here. As we all know, Canada is no stranger to success at the Summer Olympics, or the Winter Olympics, which of course comes every four years. Throughout history, Canada has captured 302 medals. That breaks down with 64 gold medals, 102 silver medals and 136 bronze medals. Come this summer, the 239 athletes competing will look to grow that number.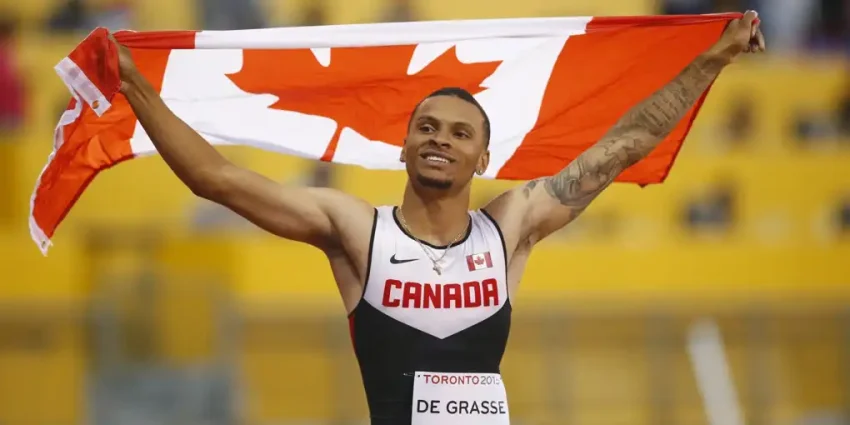 Andre De Grasse has high hopes of winning gold in Tokyo
While there's plenty of excitement for all of the Canadian superstars to make their way to Tokyo and compete, we can't ignore the fact that sprinter Andre De Grasse will have countless eyes on him this summer. De Grasse is best known around the world from the 2016 Olympics when the video went viral of Usain Bolt smiling at him in the second semifinal of the 200. Now, Andre De Grasse has high hopes of winning gold in Tokyo.
Yes, that was an awesome moment, but don't forget that De Grasse took home the silver medal in the 200 and also won the bronze in the 100. With Bolt officially retired from sprinting, you better believe De Grasse has hopes of winning the gold in Tokyo. He's expected to go toe-to-toe with American sprinter Justin Gatlin to get that job done. Will he be able to do so?
Leading up to the Summer Olympics, De Grasse will have the confidence of posting a 9.99 in the 100 meters recently, barely losing to Gatlin (9.98). In 2019, before the COVID-19 pandemic, De Grasse won the silver and bronze medals at the 2019 world championships in Qatar. The speedster is now ready to make history over in Japan.
Everyone wants to know if he'll be able to do so. If you're confident that De Grasse will be able to take down Gatlin in the 100 meters and win gold, go ahead and put a bet on him to do so. While the odds are yet to be released, you better believe this will be a neck-and-neck race. We can't wait to find out who ends up winning the gold.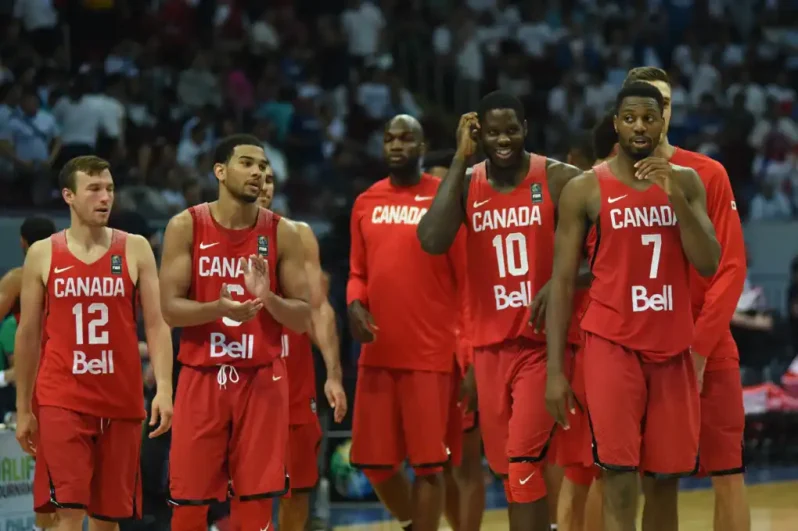 Canada's men's basketball team still has work to do for the Olympics
Before hoop fans can dream of possibly taking down the USA in a major upset, Canada's men's basketball team still has work to do for the Olympics. That's because Team Canada will participate in a Tokyo qualifier which is scheduled to take place in Victoria from June 29-July 4. In this qualifier, six teams have the hopes of advancing to Japan. Only one team of the six will move on.
Should Canada get out of the group, they'd then go on to potentially meet the Americans on July 31. This would be a huge showdown and countless basketball supporters would love to see this kind of matchup go down. However, again, Canada will need to take care of business in the qualifier first. Greece will be among the six teams, which could spell trouble for the Canadians if reigning NBA MVP Giannis Antetokoumpo suits up.
Regardless of that, the Canadian men have dreams of not only travelling to Tokyo but also taking down Team USA. We'll see if they win out at the qualifiers and put themselves in a position to do so.
Betting on the Olympics
The Olympic Games is a perfect scenario to bet on many different sport disciplines.The traditional and popular sports, like basketball, football and handball are also there. Do you know who will win the 100m Men's final?
Remember that there are plenty of prop bets available, such as the country which will win the most medals and the country to win the most gold medals.
See below the top sportsbooks where you can wager online and choose the best one for you: