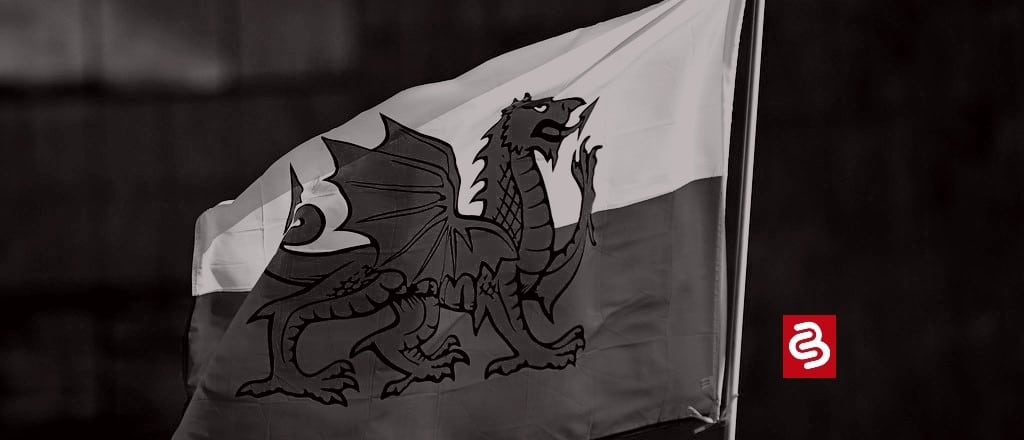 There are three remaining UEFA qualifying spots for the 2022 World Cup and bettors should consider backing Wales to go through to their Final this week.
Who do Bettors Favour?
Based on the prices set by the best sportsbook sites, the most one-sided of the playoff games is between Italy and North Macedonia, with the latter rated at +1400 to pull off a massive upset, while Portugal is also favoured to defeat Turkey. Sweden is a +100 favourite to beat the Czech Republic, but Austria only has a small +170 advantage against Wales in the betting markets.
How Do the UEFA Qualifying Playoffs Work?
The winners of the 10 qualifying Groups earned a World Cup place through the first round of UEFA qualification, while the 10 runners-up, plus the two best Nations League Group winners who did not place first or second in their World Cup group, qualified for this second playoff round.
The twelve teams are split into three Paths, each with two semi-finals and a final, though the conflict in Ukraine has affected the playoffs. Russia has been dropped from Path B, and Ukraine's semi-final against Scotland, as well as the Path A final, have been rescheduled for June.
Wales v Austria, 2022-03-24
Because the semi-final between Scotland and Ukraine has been postponed, the qualifier from Path A will not be determined until June, and both Wales and Austria will be hoping to still be participating at that stage.
On paper, there isn't much to differentiate between these two sides, albeit Wales did better in the Group stage, placing second in their group, while Austria qualified based on their Nations League achievements.
In the end, having a home edge might be vital. The raucous Welsh crowd generates a fantastic environment, which helps to explain why Wales has only lost once at home since November 2018. The home team seems to be the better option, given that Austria has lost two of their past three competitive games on the road.
Sweden v Czech Republic, 2022-03-24
The winner of this game will face Poland in the Path B final, and this Path is considered the most evenly matched of the three.
Sweden has a good home record and came close to defeating Spain in their qualifying group, so they will be favourites in this match, especially considering their opponents' terrible road record.
Nonetheless, the Czechs cannot be dismissed in this situation. They were one of the tournament's best teams at Euro 2020 last summer, and they have a five-game undefeated streak entering into these playoffs. Among those results were draws against Wales and Ukraine, both of which they trailed in, demonstrating their tenacity. They're difficult opponents, and I think they'll win this one.
Italy v Macedonia, 2022-03-24
Failure to qualify directly for the World Cup will have brought back memories of 2018 for Italian supporters, and their playoff assignment appears much more difficult this time around since they will almost certainly have to overcome Portugal if they are to qualify for the World Cup.
Italy's downfall was ultimately down to four draws in their last five qualifying games, but Roberto Mancini's team will be optimistic of outscoring North Macedonia.
Italy's opponents are definitely on the rise at the moment, having performed well in qualification. They've also won just one of their past seven qualifiers and qualified for their first big event, Euro 2020, last summer, despite failing to earn a point.
On Thursday night in Palermo, nerves will be jangling, and although Italy are deserving favourites, they don't appeal as much in a knockout game against opponents that have nothing to lose.
Portugal v Turkey, 2022-03-24
Portugal was condemned to the playoffs after a goalless draw against the Republic of Ireland and a late winner from Aleksandr Mitrovic in their final match, and with a potential final against Italy still to come, it is far from certain that they will be at the 2022 World Cup.
Turkey certainly cannot be taken lightly. Although Latvia, Gibraltar, and Montenegro were hardly the hardest opponents on the international stage, Stefan Kuntz's squad finished their Group schedule by beating all three and have only lost one of their last six games.
Portugal's job is made more difficult by the fact that Pepe, Ruben Dias, and Joao Cancelo will be absent, leaving them with a patchwork defence. However, they remain a much more powerful squad than Turkey, whose sole recent match against a major European team was a 6-1 thumping by the Netherlands, therefore Portugal should advance with home advantage.
Best Online Sportsbooks to Bet on Soccer
Check out the best soccer betting by visiting these recommended sites where you can find the latest World Cup 22 odds and the biggest value