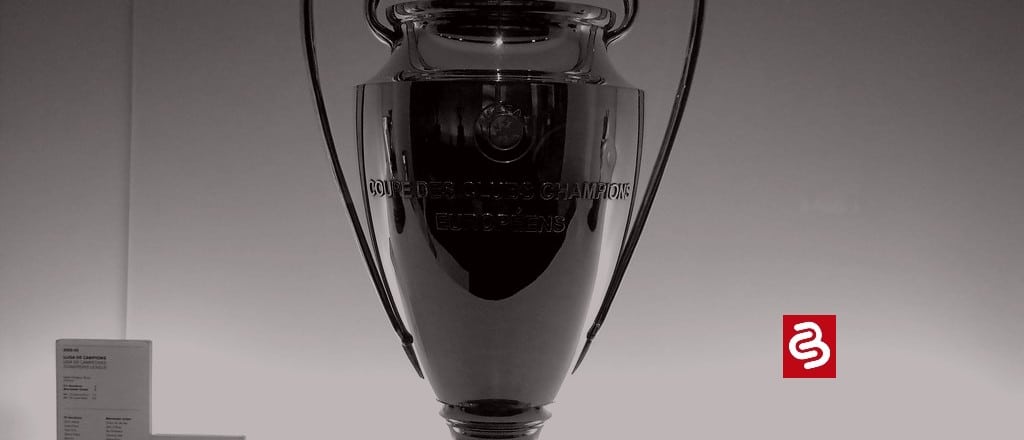 The Champions League Finalists are hard to separate, and we could be in for an extra time and penalties as the biggest club competition in the world reach its finale. Check out the latest Champions League betting predictions.
Who do Bettors Favour?
Checking the best sportsbook sites shows that the 2019 tournament winners Liverpool are the bookies' favourites to win the Champions League for the seventh time. They are rated as 2.09 with most sportsbooks, while the Spanish giants Real Madrid are at 3.2, and the normal time draw is 3.45
Road To the Champions League Final
Both sides breezed through the Group stage with relative ease. Real Madrid won five of the six games, while Liverpool won all six. However, the two teams had dramatically different experiences in the knockout stages.
Liverpool's hardest game was against Internazionale, the defending Serie A winners, but a 2-0 win in Milan secured the win for Jurgen Klopp's side, who went on to overcome Benfica in the quarter-finals and Villarreal in the semi-finals.
In the Round of 16, Real was up against PSG, one of the early season favourites for the competition. With half an hour left in the second leg, they were 2-0 down on aggregate until Karim Benzema scored a magnificent hat-trick to send them through. In the quarter-final against Chelsea, Benzema came to the rescue once more, scoring four goals over two legs to seal a tense match.
Their most spectacular victory came in the semi-finals against Manchester City, who were overwhelming favourites. Real were 1-0 down in Madrid after the first leg, trailing 4-3, but scored two goals in injury time, followed by another Benzema extra-time strike to reach the final.
Head to Head Champions League History
Liverpool and Real Madrid are two of Europe's biggest clubs, and they are unsurprisingly near the top of the Champions League standings.
Real's record in this competition dates back to 1956 when it was still known as the European Cup. They've won it 13 times in all, including seven times since it was renamed the Champions League. They also have a high conversion rate, with 13 victories in 16 final appearances.
Liverpool has reached the final of this competition nine times and has won it six times, with the most recent victories being in 2005 and 2019. In the late 1970s and early 1980s, they had a golden age in the European Cup, winning it four times between 1977 and 1984.
These two have a fairly even head-to-head record. Real leads 4-3 with one draw, and they also won their most recent high-profile matches, a two-legged quarter-final last year and a 3-1 victory in the 2018 Champions League final, a game that featured two goals from Gareth Bale.
Which Team is the Best Bet in the Champions League Final?
Liverpool's historic quadruple campaign was halted in dramatic fashion over the weekend when they came up one point short of winning the Premier League, and how effectively they recover from that heartbreak at the end of a long, hard season will be crucial.
Liverpool's major difficulty will be to find a way to overcome a side that doesn't seem to realize when they're beaten.
Karim Benzema's extensive experience, skill, and battling qualities have a lot to do with it, and he will almost certainly be recognized as the player of the tournament, win or lose, on Saturday. However, manager Carlo Ancelotti's tactical acumen is also crucial. He is the first man to win all five major European leagues as well as this event three times, and if Real wins this weekend, he will set a new record with four Champions League successes.
He's also put together a solid, dependable lineup. They have all the means to come through any crisis, and their ability to snatch victory from the jaws of defeat is impressive.
Everything is set for an exciting end-to-end match between two intriguing teams and a fitting conclusion to the European season. Given the amount of drama both clubs have provided this season, I expect more of the same, and I believe it will take more time to separate them.
Champions League Other Market Picks
Finals are often tense, with neither team wanting to make a mistake, but this one could be different. Both teams are accustomed to playing in this format, and neither is known for their defensive play. Liverpool will attack with all guns blazing, whereas Real's strength is in their ability to recover from practically any situation and win. There will almost certainly be goals in this game, so the Over 2.5 goals market looks like a good bet.
Best Online Sportsbooks to Bet on the Europa League Final
Check out the leading soccer betting sites below. You can get the best Champions League odds when you bet on soccer through these betting partners.