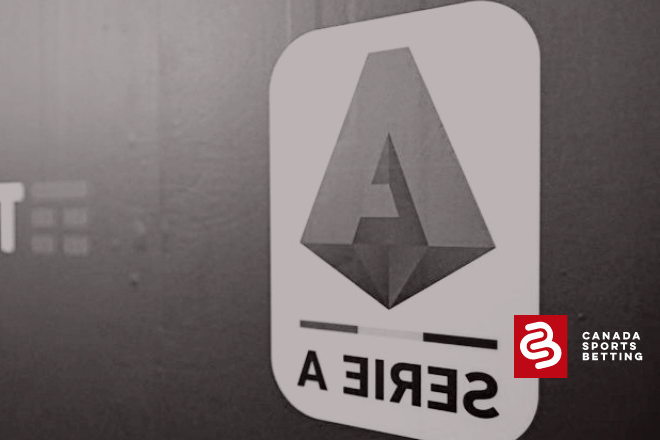 Pandora Hughes brings you all the latest tips from Serie A's midweek round of fixtures.
The battle for the Serie A title is a wide-open contest this season with at least four teams in contention. With another round of games taking place in midweek, we bring you the latest Serie Betting Update.
AC Milan v Torino, 2021-10-26
There are two ways to look at Milan's recent performances. On Saturday, they were 2-0 up against Bologna, who had been reduced to 10 men, yet conceded two goals before eventually scrambling a 4-2 win against a team that by that time were down to nine.
Prior to that, they lost their third Champions League game of the season against Porto, which came after a narrow 3-2 win over Verona, in which they trailed by two goals. This either indicates a team that is struggling or a side that has demonstrated great willingness to win. Either way, their tendency to leak goals in recent games is a problem and makes them a risky proposition at shorter odds.
On paper, Torino's record of one win in five is not great, but they have played Lazio, Napoli and Juventus during that run, and they are looking very strong defensively. That stubbornness may help them hold out against injury-hit opponents for whom the fixtures have been piling up.
Lazio v Fiorentina, 2021-10-27
Lazio have been the epitome of unpredictable under Maurizio Sarri and that trend has continued in recent games. A 3-0 defeat at Bologna was followed by a convincing home win against reigning champions Internazionale and then another big defeat, at Hellas Verona.
I'm wary of suggesting that there might be a pattern, as Sarri's style of play may take a while longer to become second nature to the Lazio players and we can expect the unpredictability to continue. Still, you could argue that they have been more comfortable at home against visiting sides who sit back.
Wednesday's opponents have been almost as inconsistent, making a bright start to their campaign, before losing three out of four and then returning to winning ways against Cagliari at the weekend. They are a point ahead of Lazio in the Serie A standings, but they've mostly struggled against the better teams in the league, losing to Roma, Internazionale and Napoli, and with Ciro Immobile in such good form, I'm siding with Lazio to get the three points in this one.
Empoli v Inter Milan, 2021-10-27
Empoli are enjoying a good season so far and have shown plenty of spirit in picking up four wins out of nine games. Their latest success was an impressive 4-2 win at Salernitana and they go into this game against the reigning champions in the tenth position in Serie A.
By contrast, Inter Milan have endured a frustrating spell. First came a defeat against Lazio, and then, in their last Serie A fixture, they were held 1-1 by Juventus. The result is that they are now third and are seven points off the pace set by Napoli.
So Simone Inzhagi's side may not be relishing taking on an Empoli team that has already beaten a top side in Juventus. Still, three of their wins have come on the road, where they are able to defend in depth and hit on the break. Their home form has been less impressive, and while I was tempted by the draw, Empoli seem to be an all-or-nothing side, with no drawn games so far, so an Inter win looks the best bet.
Juventus v Sassuolo, 2021-10-27
Their rough start to the campaign may ultimately cost them a realistic chance of regaining the Serie A title, but Juventus appear to be on track now and look like a solid bet against Sassuolo here.
Massimiliano Allegri's side picked up just two points from their first four fixtures, but have won four of their last five and have a perfect record in their Champions League Group. They had the worst of their draw against Inter at the weekend, but as the away side, they will be happy to have come away from Milan with a point against a top rival, and they are heading in the right direction.
Sassuolo go into this midweek tie in the thirteenth position in the Serie A table, which is a little disappointing, but their form is not too bad. All four of their defeats have been by just a single goal, and two of those games came against Roma and Inter.
Still, their away form is a slight concern, as is their defence, which has looked a little shaky at times. That could ultimately cost them against a Juventus side that has plenty of options upfront and a home win appears to be a solid prospect here.
Best Online Sportsbooks to Bet on Soccer
Check out the leading betting sites below. You can get the latest soccer odds and the best value when you bet on European soccer with these betting partners.