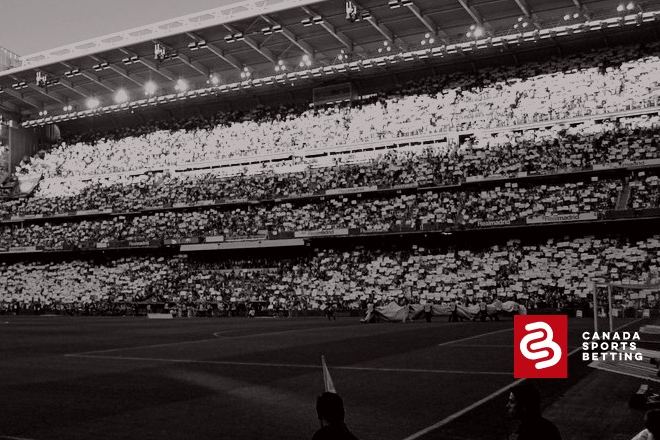 Real Madrid has made a strong start to 2022 and is on course for another league title. Can anyone stop them? Let's have a look at the current La Liga betting predictions.
Who do Bettors Favor?
A check on the best sportsbook sites shows that Real Madrid has tightened their grip on the La Liga championship battle this month. With a six-point advantage over Sevilla, their nearest competitors, they are heavily favoured in futures betting markets. The current champions Atletico Madrid and Barcelona follow Sevilla in the betting markets, though both are well behind the leaders, notably fifth-placed Atletico, who can be backed at anything up to 51.00.
Betting on the Spanish League Winner
Real Madrid has extended their advantage at the top of La Liga, fueled by goals from Karim Benzema and Vicinius and guided by Carlo Ancelloti's expertise.
Their progress hasn't been flawless, and they've dropped points to Getafe and Elche, but Real's last serious challenger, Sevilla, has been unable to keep up the pressure, allowing Real to extend their advantage. Julen Lopetegui's side had an opportunity to cut the deficit behind the leaders to only two points, but they failed to capitalize on their game in hand advantage and are facing questions about their ability to handle the pressure.
Sevilla are still strong defensively, but they have acquired an unwelcome draw habit, making it difficult to stay in touch with the league leaders. Nonetheless, although they are clearly up against it, their current odds seem to be too high. They have a home game versus the league leaders coming up, and I'm not ready to abandon them just yet.
La Liga Top Four Futures Betting
Atletico Madrid's effort to defend their championship in 2021/22 is among the worst ever seen by a reigning champion. After a difficult start, Diego Simeone's side seemed to be on track in the fall, but four losses in December wrecked their campaign, and they have yet to recover. They don't even seem to be a viable possibility for the top four at this stage.
Barcelona, on the other hand, has continued to progress under Xavi, although slowly. There's still a lot of work to be done, but now that they've cracked the top four, I think they'll be there for the rest of the season. That doesn't leave much for us to work with, however, since they're unlikely to catch Real at the top, and their current odds of finishing in the top four are minuscule.
Real Betis are still hanging in there, but their position is tenuous and they seem to have lost their way, so Unai Emery's Villarreal might be the solution if you're seeking for an outsider to reach the top four. Their home record is especially strong, and a recent victory against Betis provided a significant boost.
La Liga Relegation Betting
Relegation seems to be certain for Levante, who are 12 points from safety and showing no signs of progress despite having changed managers three times this season.
Alaves sit directly above Levante, and although they have shown the potential to pick up a fighting point here and there, it won't be enough to lift them out of danger, while Cadiz supporters were given a blow when their club lost to Mallorca recently.
Mallorca is currently five points clear of the relegation zone, with a game in hand on Cadiz, and although they might yet be pulled back into the fight, their relegation odds are not appealing. Granada, who has yet to win a game in 2022, is another club that might be susceptible to the drop, but bookmakers aren't taking any risks, and they don't seem to be a solid bet either.
Benzema on Course for Golden Boot
Real Madrid is as strong at the top of the Golden Boot betting market as they are in the league, with Karim Benzema in the first place and Vinicius Junior in second.
Benzema has a five-goal advantage over his opponents, and only injury is likely to prevent him from winning the Golden Boot. Memphis Depay may be able to get into the debate if Barcelona continues to improve, but he needs nine goals to catch up to Benzema, which seems to be too large a margin.
If you believe that Benzema might fade as the demands of the season catch up with him in the next few weeks, you could consider betting on Vinicius Junior. It would take a considerable absence for the younger guy to bridge the gap, but there may be some value in siding with Vinicius if you can find a market at your favourite sportsbook.
Best Online Sportsbooks to Bet on Soccer
Check out the best soccer betting by visiting these recommended sites where you can find the latest La Liga odds and the biggest value.