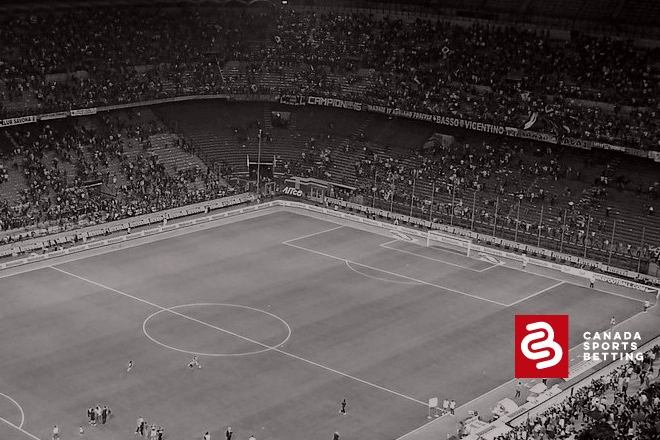 Inter had a difficult start, but have found their form and are the favourites to win Serie A for the second straight season in 2022. Let's have a look at our free Italian Serie A betting predictions.
Who do Bettors Favor?
The futures markets at the best sportsbook sites have moved drastically over the last few weeks. Napoli were the early favourites, but by Thanksgiving, Inter's revival had caused a significant change in the odds. They are currently 1.25 favourites at most major bookmakers, with Milan, Atalanta, and Napoli as their biggest competitors, according to the markets.
Betting on the Serie A Winner
Simone Inzaghi's hiring as Inter manager was met with skepticism at first, but he has progressively won over the doubters and is on track to lead Inter to a historic championship defence. Despite losing important players, Inzaghi has his club playing the type of free-flowing football that was seldom seen under Antonio Conte's guidance. They've just lost once all season and have won in ten of their previous twelve games, putting them in prime position to win the Serie A title.
It was all going Napoli's way up until the end of November. Their offensive style of play was sweeping teams aside and their lone blemish was a close defeat to Inter. Then came the injuries. The primary absence was Victor Osimhen, their primary striker, who was ruled out due to a fractured cheekbone, and there were many more. Osimhen may well be ready to come back, but COVID-19 and international AFCON 2021 call-ups have again depleted the roster, so for the time being, Napoli appears to be aiming for a top-four finish at best.
Milan, similarly to Napoli, had an amazing start, staying unbeaten for twelve matches, and though they haven't managed to accumulate points as quickly since then, they remain the most probable rival to Inter's domination. Nonetheless, their penchant for squandering points versus top-five opponents might be expensive in the fight for the title.
Betting on the Serie A Top Four
Is it possible for Napoli to reverse their fortunes and finish fourth? They've dropped to third place and are being closely pursued by a lot of teams. Considering their previous form and their continuing injury issue, they don't appear to be a smart bet at their current odds.
Atalanta, another top-four contender, is a more reliable alternative, having demonstrated a surprising capacity to eliminate inferior opponents while improving their goal-scoring. They are, however, a low price, so betting on Juventus at lengthier odds might pay off.
Following a shaky start, Juventus have improved markedly and have progressively reduced the margin to the top four teams. Despite the fact that they are too late now to catch Inter, a Champions League qualifying berth appears to be a strong probability so if you can find a sportsbook offering top four betting markets, they look a good option.
Serie A Relegation Betting
The matter of relegation from Serie A looks to be resolved at first view. Salernitana, Genoa, and Cagliari all seem to be adrift of the other lower table sides and are fighting for survival.
However, if you look more closely, there are signs that they might be able to get out of this mess. While Genoa's defeat to Spezia was unfortunate, they had previously won commendable draws with Sassuolo and Atalanta, demonstrating that they had the potential to extract unforeseen points.
The issue they're facing is that the clubs just above them are also displaying hints of form. Venezia hasn't won since November, but the seven-game losing streak includes matches against all of the top five teams in the league, so their record isn't as dismal as it appears. Spezia has won four of their past seven games, and Sampdoria has demonstrated a clear ability to beat clubs in the lower part of the table. While the relative positions at the foot of the table may alter, there is no clear betting strategy at this time.
Which player will win the Golden Boot?
Those who assumed Dusan Vlahovic wouldn't be able to recreate his outstanding 2020/21 form this season have been proven to be wrong. Last year, the young Serb striker came fourth in the scoring lists, but with two out of the three players ahead of him exiting the league, there seemed to be a chance for him to dominate this season, which the Fiorentina attacker has seized.
Even so, if he wants to keep that lead, he'll have to beat some stiff opposition. Ciro Immobile, the multiple Serie A top scorer, is close behind in the rankings, as is Dusan Zapata, yet Lautaro Martinez of Inter might be the most viable threat. With his team-leading the league and seeming unbeatable, he should have plenty of chances to narrow the five-point difference, so at good odds of at least 8.00 or so, he looks the best play if you can find a Serie A Top Scorer market.
Best Online Sportsbooks to Bet on Soccer
Check out the best soccer betting by visiting these recommended sites where you can find the latest Serie A betting odds and the biggest value.