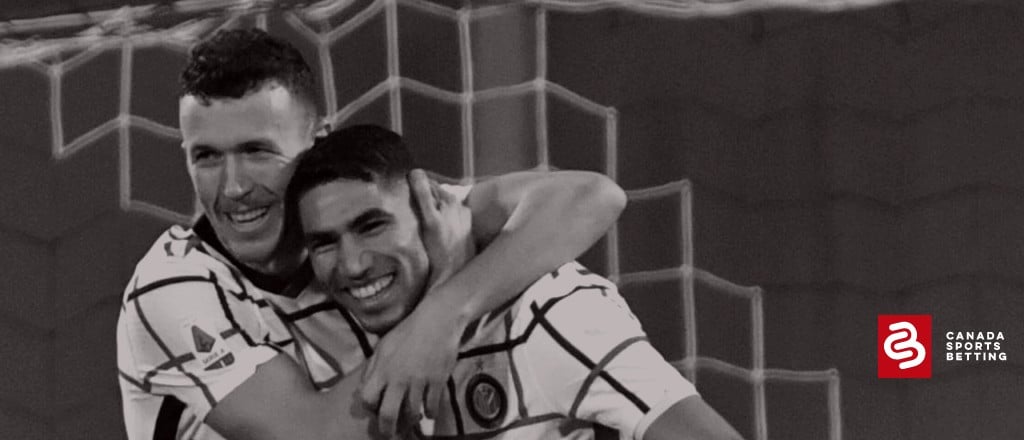 It was a monumental week for the Premier League (EPL) last week. Our EPL 2022 Matchday 32 picks covered the title race as we move to the Serie A, which is coming down to the wire as well. With just six matchdays left, the race for the title is heating up. Matchday 33 is important for three clubs in particular.
Serie A 2022 Season Overview
With just over six weeks remaining in the Italian season, the 2022 Serie A betting odds have cut the race down to four teams with only three having a chance at capturing the Serie A crown. But one team, in particular, Internazionale Milano (Inter Milan) is leading the race as it is on pace to edge its biggest rival, AC Milan, and Napoli.
Inter Milan Has A Large Edge In Title Race
Inter Milan is currently second in the standings but has one match on hand, which it is almost guaranteed to win. Despite losing their MVP, Romelu Lukaku, Inter is set to win their second straight title. The club leads the league in most major stats and is just stacked.
Not to mention, Inter Milan has an easy remaining schedule with six of its last seven games against clubs in the bottom-8 so it is highly possible that the squad goes unbeaten for the rest of the way while AC Milan and Napoli may stumble somewhere. The margin for error is slim with these remaining weeks and Inter Milan appears to have the clearest path to first place.
AC Milan's and Napoli's Odds Grow Distant
AC Milan supporters are likely in angst right now following the club's draws against Bologna and Torino. Milan had a chance to put some distance between it and its archnemesis, Inter, with six points but instead is settling with two. The schedule isn't any easier after Genoa this week as their last five opponents are all in the top-10.
As for Napoli, it was this close to nabbing the top spot but lost a tough one to Fiorentina last week. Their remaining schedule is manageable but they cannot afford to lose against Roma. Though they have similar odds with Milan, they are a better bet between the two.
Where Does Juventus Stand?
Juventus is likely finishing in fourth like it did last season and also has the transfer scandal to deal with (along with Napoli). Andrea Pirlo's crew has been playing as well as any club right now but its slow start may have doomed its chances of finishing atop Serie A.
On the bright side, the club is ahead of Fiorentina in the Coppa Italia and has a shot at advancing to its third straight Finals. Juventus still has the remains of its dynasty and is very much a threat. But only diehards will find any value in betting this team to win Serie A outright.
Serie A Matchday 33 Top Matches
Serie A returns, starting this Thursday. We've got the lowdown on the top-4 clubs' matchups. It could be a clean sweep for everyone. A parlay of the four favourites will yield 4.29 on the sportsbook. Read our PowerPlay review to the most bang for your buck when betting.
Spezia v Inter Milan, 2022-04-15
Inter Milan should make quick work of Spezia, a club they have outscored 5-2 in its three meetings. The favourites are the biggest this week and are 8-6-1 as a visiting team. Inter has more than double the goals (65) of Spezia (32) and dominated it from pillar to post the last time. This should be a lock.
Milan v Genoa, 2022-04-15
Not to be outdone, AC Milan should also dismantle Genoa. Milan is 7-2-1 in its last 10 meetings with Genoa having outscored it 16-7 in this span. Genoa has just two wins this year, has scored the second-fewest goals in the league, and has failed to score against the best clubs in the league. Fade it with impunity.
Juventus v Bologna, 2022-04-16
In one of Serie A's most lopsided matchups, Juventus should beat the breaks out of Bologna. Juve is 12-3-0 against Bologna at the Allianz Stadium and has outscored it 23-4 in their last 10 meetings (which Juve all won, obviously). You can bet Juve straight and alternatively bet the under on the total as 14 of its 16 home games have cashed it.
Napoli v Roma, 2022-04-18
In what should be the closest matchup this week, on paper, Napoli must beat Roma to stay in the race for the title. Napoli is 6-2-2 in its last 10 against Roma but is only 2-1-1 in its last four home games against them. Still, Napoli's stalwart defense should hold against Roma in what should be a desperate match for them.