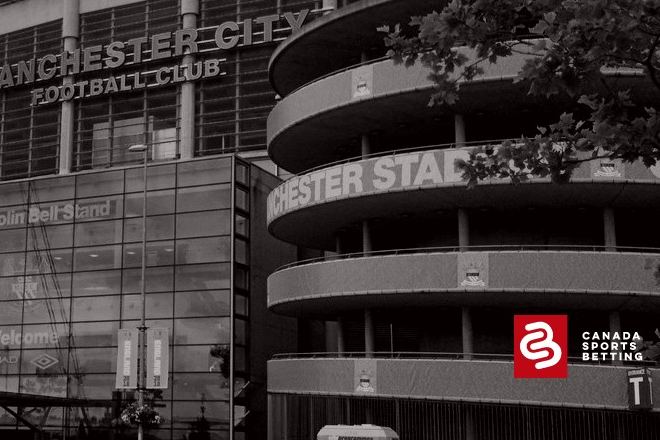 2022 begins Manchester City in a strong position at the top of the Premier League. Can anybody stop Pep Guardiola's team from dominating English football once again? Check out our free Premier League picks.
Who do Bettors Favour?
Manchester City's winning streak, which has coincided with the inconsistency of their main rivals, has sent the Premier League futures markets on the best sportsbook sites heading inexorably in one direction throughout December, and City go into the New Year as the dominant favourites.
Liverpool are rated as their main challengers in the betting markets, but are a big price at 9.00 for the Premier League title, while Chelsea have slipped back to third in the betting and are now priced in double figures, ahead of the chasing pack, led by Manchester United and Arsenal.
Betting on the Premier League Title
Nothing can slow Manchester City down, it seems. The reigning champions have now built up a ten-point gap on the rest of the field, with just over half of the season gone and while it is still possible that they may falter under pressure, that hasn't happened in recent seasons under Pep Guardiola.
Their winning streak now extends to eleven consecutive matches, and as a further advantage, their remaining games against closest rivals Chelsea and Liverpool will be at the Etihad Stadium.
By contrast, Liverpool had a terrible Christmas. They dropped seven points in three games and also had a straightforward fixture against Leeds postponed. Now they must go through January without Mohammed Salah, Sadio Mane and Naby Keita who are all on AFCON 2021 duty.
Unless there is a remarkable collapse from City, it is difficult to see Liverpool turning things round, in fact, it seems more likely that the leaders will pull away further. Their other main challenger, Chelsea, has been less affected by AFCON 2021 than Liverpool but they have also lost their way in recent games, dropping eight points in five games, leaving them well off the pace.
Betting on the Premier League Challengers
Given the state of the title race, the more interesting bets are in the fight for a top-four place.
Manchester United are strongly rated by some sportsbooks, but their form hasn't improved that much since Ralf Rangnick took over and the task of rebuilding at Old Trafford seems to be a long-term one, so they don't appeal as a top-four contender at their current odds.
Tottenham can't be underestimated due to Antonio Conte's record but right now, north London rivals Arsenal look like a better option. They've been improving steadily since October and even came close to ending Manchester City's run of victories last Premier League game. The Gunners are clearly still improving and their current odds look extremely attractive.
Best Bet for Premier League Relegation
The arrival of Dean Smith appeared to provide a short-term boost for Norwich City but they've since lost their last five, going scoreless throughout. It is remarkable therefore that they are still just three points short of safety, and this is largely due to the emerging gap between the rest and the bottom four.
The sportsbook consensus seems to be that Newcastle will avoid the drop due to the significant amount of money they should be able to invest during the current transfer window, but in a four-way fight, I'm not sure they are a team to rely on. Watford and Burnley are two points ahead, but Burnley have shown more fight than their three rivals and are old hands at Premier League survival. At the current odds, Newcastle look like the best choice in the relegation market.
Premier League Top Scorer Bets
Mohammed Salah has been enjoying a vintage season and is back in the kind of form that made such a huge impact when he first signed for Liverpool.
The Egyptian frontman has scored 16 times in the Premier League so far and is an impressive six clear of his closest rival, teammate Diogo Jota.
Salah's rivals will hope that his absence on national duty at AFCON 2021 will help them catch up, but the impact of that absence may be overestimated. Salah is set to miss a maximum of three Premier League games if Egypt get to the final and if they go out in the quarter-finals, he'd only miss two.
To overhaul his teammate, Jota would need to accelerate dramatically, while other main contenders such as Cristiano Ronaldo and Jamie Vardy would have an even tougher task. At this point, Salah looks like a solid bet to finish as Golden Boot winner once again.
Best Online Sportsbooks to Bet on Soccer
Check out the best soccer betting by visiting these recommended sites where you can find the latest Premier League odds and the biggest value.