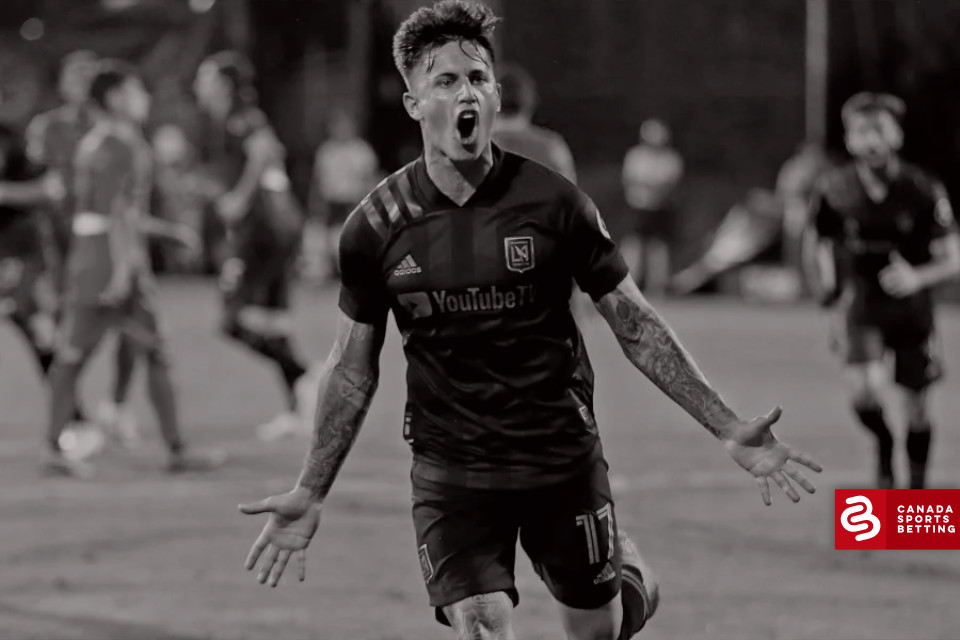 Pandora Hughes brings us a betting guide to the MLS 2021 Futures Market.
It is time to update you with the current MLS Futures betting picks.
The late start to this season's tournament means that even as we enter the fall, there is still plenty of soccer to be played before we reach the MLS playoffs in November, and the competition has been fierce in the 26th edition of this expanding tournament.
Check out other soccer odds right here.
Who Do Bettors Favor for the MLS title?
New England Revolution has been leading the way for most of the season, both in the Eastern Conference and overall, and as the season enters the final third, the Revolution are still the favourites to lift the MLS Cup with bettors.
Four-time finalists Seattle Sounders are close behind in the betting, and MLS bettors are finding it tough to separate Sporting Kansas, Nashville, Colorado Rapids and Orlando City. Last year's winners Columbus look unlikely to follow up and ranked in the bottom half of the betting, while newcomers Austin FC are rivalling Houston as the lowest-rated team.
Who is a Good Bet in the East?
New England Revolution's lead in the Eastern Conference is remarkable. Despite the absence of key players to injury and international duty, they keep grinding out the points, and the Supporters Shield is virtually in their hands. The only cloud on the horizon is a relatively tough run-in and the dilemma over whether to go all out for the points record or to ease off a little before the play-offs. If they do slow down, bettors may find they are available at a bigger price later in the fall.
Right now, their strongest challengers are Nashville. The men in yellow have hit a rich seam of form and look a match for just about anyone in the East. If key creative influence Hany Mukhtar continues to pull the strings to such great effect, Nashville could turn into live MLS Cup contenders and right now they look a good bet at similar odds to Orlando, who are far less reliable.
Both Philadelphia and DC United have the potential to become serious MLS Cup contenders, but they are running out of time to find consistent form, while neither Columbus nor Atlanta are looking like a good betting option right now.
How is the West Shaping Up?
Seattle are leading the way in the West but with four defeats in their last nine, they seem to be slipping a little, so their current MLS odds are not appealing.
Colorado Rapids started the season in spectacular form, winning five of their first seven and they have hit another patch of irresistible form in the second half of the summer, a run that has coincided with considerable defensive improvement. Still, this is a young team and they may need another season before they can be considered as serious MLS Cup winners. Don't be surprised either if they slip down the table before the playoffs, as they have some tough games to come.
The same can be said for Kansas, who are once again fading alarmingly as the season enters its final stretch, as are LA Galaxy, with only one win in their last five outings. Perennial contenders Portland had also been struggling, but back-to-back wins over Houston and Seattle have put them back on course and their current odds make them an appealing prospect.
Are there any Outsiders to Consider?
Every season produces some unlikely contenders who reach the play-offs and have a bigger impact than expected, and this year's MLS has its share of outsiders for bettors to consider.
Montreal were largely ignored pre-season and they are still not getting their due recognition despite holding a solid playoff spot in the East for several weeks. Their defence is one of the strongest in the league, and their form since July has been outstanding. No team will be keen to face them in the playoffs and they could be a real dangerous side.
If you're looking for an even bigger price, you could do worse than Inter Miami. Long written off, the Herons have started to improve late, thanks to the switch to a 3-4-3 formation and they are only four points off the final playoff spot, with a game in hand over most of their rivals. They have a good chance of getting into the play-offs, and after that, who knows?
Who will Finish as Top MLS Goalscorer
Raul Ruidiaz is leading the way at the top of the goalscoring charts, and given that Seattle expect to go deep in the playoffs, it's easy to see why bettors make him the favourite in the Golden Boot betting, but there are some interesting alternatives at bigger odds.
One of those is Gustavo Bou. The Argentine is in his third season at New England but has been in top form, firing in 12 goals in 21 appearances, and if the Revolution continue to score goals at the same rate, he has to be a live contender for the Golden Boot. The other name to consider is Daniel Salloi. The Hungarian has been with Kansas since 2016 but is having his best season in MLS to date and is already just two goals short of his best tally so far of 14 in 2018.
See below the top sportsbooks where you can wager online and choose the best one for you: