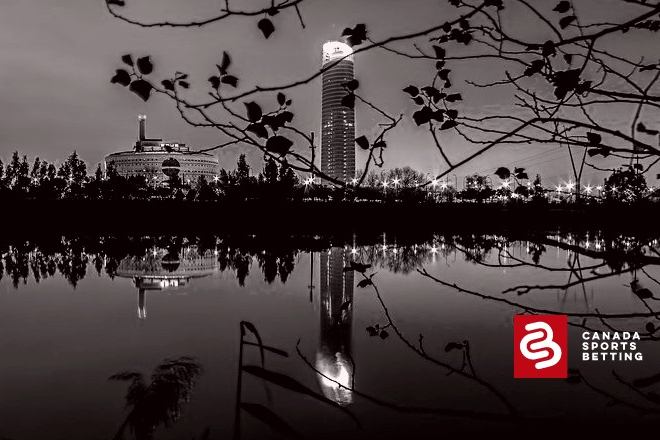 Real Madrid emerged from a chaotic early season period as the pacesetter in La Liga but now they face the hard work of securing the championship in 2022. Let's have a look at the 2021/22 La Liga futures picks.
Who do Bettors Favor?
Bettors looking for value on the best sportsbook sites will have to start by weighing up the chances of Real Madrid. The Madrid giants have heavily favoured in the futures betting markets, thanks to their five-point lead in the table over Sevilla, their nearest challengers. After Sevilla, there is quite a gap back to the defending champions Atletico Madrid and Barcelona, both available at around 35.00
Who Will Win La Liga?
Back in September La Liga looked wide open as Barcelona and Atletico Madrid started slowly and Real Madrid under Carlo Ancelotti could find no consistency. But that began to change in October as Real won seven games in a row up to December, putting them in the driving seat.
From a slow start, Carlo Ancelotti now has a chance of winning his first La Liga title this season, and many of the players in his squad are hitting peak form. Karim Benzema is back to his best and Vicinius has bagged several important goals, including one potentially crucial match-winner against Sevilla in November.
Yet despite the current one-sided nature of the Futures market, the race for La Liga is far from over. Sevilla, in second place, have a game in hand a win would take them to just two points behind Real. Manager Julen Lopetegui clearly feels he has something to prove and Sevilla have shown remarkable resilience to hang in there while other early-season hopefuls fell away. Their defensive record in particular is extremely impressive, as they've conceded only 13 goals in 20 matches. So while it makes sense for Real to be favourites, at the current odds, all the value lies with Sevilla.
La Liga Top Four Futures Betting
While city rivals Real are clear at the top, defending champions Atletico are having a miserable season. . An eight-game unbeaten run in the fall seemed to promise an upturn, but four straight defeats in December ended that optimism. They have a squad full of quality, but morale is low and there is always the possibility that this is the beginning of the end of the Diego Simeone era.
Barcelona are the other big-name side currently battling for a top-four spot. They've become more solid of late, losing just one out of ten, but they have been dropping points through regular draws. They too have the talent to finish in the top four, but there is little value in their current odds. Instead, Real Betis look a more interesting selection. The market suggests they are expected to falter, but they have an experienced man in charge in Manuel Pellegrini and a top-four place is within their capability.
La Liga Relegation Betting Markets
At the bottom of the table, things are looking ominous for Levante, who are on their third manager of the season and are six points short of safety. Their defensive vulnerability is going to make it hard for them to get out of trouble in the weeks ahead. Alaves and Cadiz are also deep in trouble and showing no sign of a recovery, but all three are short in the relegation markets. At bigger odds, Getafe has won six out of seven, including an eye-catching win over Real Madrid and that suggests that they have the ability to pull clear of danger, so Mallorca could be the best alternative option.
Luis Garcia's strugglers are 15th in the table, four points above the relegation zone but they have only won once since the middle of October and their defensive record is the third-worst in the division. It would not take much for them to be sucked into the middle of the relegation battle, so if you can find a La Liga relegation market, Mallorca could offer good value.
Juanmi the Bet for the Golden Boot
Real Madrid have a stranglehold on the goalscoring list but it is Karim Benzema who leads the way from Vinicius and the senior man is entitled to continue to get the lion's share of the chances, so assuming both stay fit, it is hard to see his younger rival closing the gap.
Of the other main contenders, Memphis Depay hasn't kept up his scoring rate and neither Luis Suarez nor Antoine Greizmann of Atletico have been able to shake off the team's malaise.
Benzema is generally a very short price for the Golden Boot, so if you are looking for something a little more potentially rewarding, one option is Real Betis's in-form striker Juanmi. He has plenty of ground to make up, but he's scored seven times in his last seven La Liga appearances and has bagged 11 goals from only 13 starts. At double-figure odds, he rates it as an interesting bet.
Best Online Sportsbooks to Bet on Soccer
Check out the best soccer betting by visiting these recommended sites where you can find the latest La Liga odds and the biggest value.