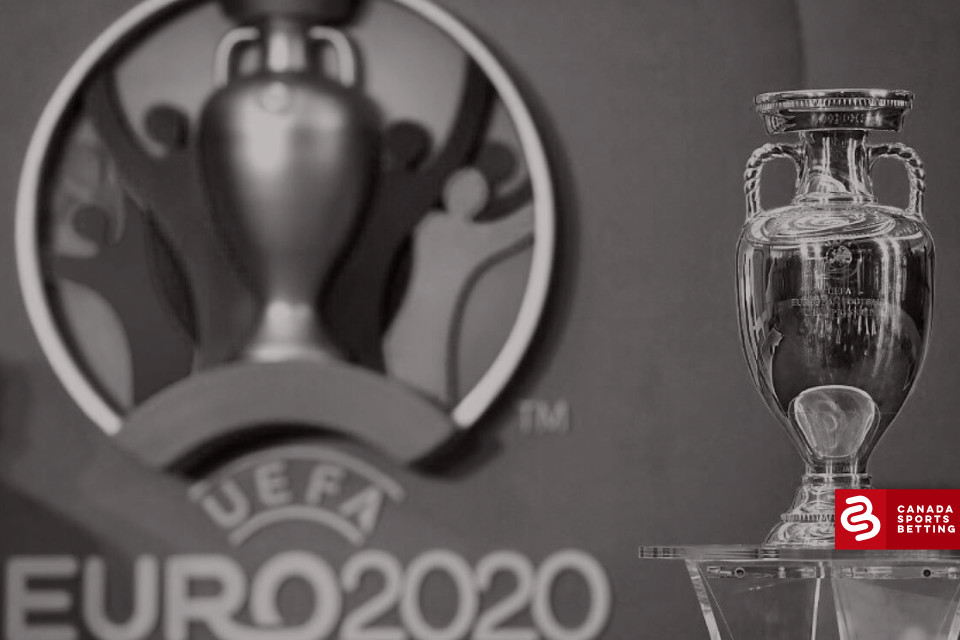 Let's have a look at the Euro 2020 betting picks.
Euro 2020 Picks
Postponed for a year due to the COVID-19 pandemic, the UEFA Euro 2000 tournament (yes, they are still calling it that) is set to get underway June 11, with 51 group stage matches being contested across 11 host cities. The final is slated for July 11 at London's Wembley Stadium. France is the +450 favourites in the UEFA Euro odds. However, there are a plethora of prop wagers on Euro futures available to be played.
France are the +450 favourites to win the UEFA Euro championship
England's Harry Kane is the +550 choice to finish as the tournament's top goal scorer
France's Kylian Mbappe is the +850 betting pick to earn player of the tournament honours
Pipped 1-0 by Portugal in the 2016 final, France, the 2018 World Cup champions, are being listed as the 5.50 betting favourites to win the UEFA Euro championship.
Entering this year's event England is the second choice in the odds at 6.00. The English, without a title of any sort to their credit since their 1966 World Cup win, which interestingly, was also earned at Wembley.
Belgium, currently No. 1 in the FIFA World Rankings, is next in the UEFA Euro betting line at 7.00. A resurgent Spain, currently No. 6 in the world, is listed at 9.00.
Wagering on the winner of the tournament is merely the tip of the iceberg when it comes to betting opportunities relating to the UEFA Euro Championship. There are prop bets galore to explore. These include selecting who will be the top goalscorer, top goalkeeper and player of the tournament.
As well, there are some intriguing parlay props to be taken under consideration. To stay on top of all the odds throughout the UEFA Euro tournament, check-in regularly with our handy soccer games today page.
French Bread To Be Made
France is favoured and there certainly is precedence for this line of thinking.
The last time France entered the UEFA Euro as reigning World Cup champions in 2000, the French won the title. Spain won the 2012 UEFA Euro title after winning the 2010 World Cup. However, in 2016, reigning World Cup champions Germany were knocked out in the semifinals by France.
With a side built around Hugo Lloris, Raphael Varane, Paul Pogba and Kylian Mbappe, it will certainly make it difficult to bet against the French in the UEFA Euro odds. However, France is housed in the group of death with Portugal and Germany.
England is a young side, but the English should be buoyed by the chance to play at home. They've won 13 of their last 14 international matches at Wembley.
The uncertain status of creative maestro Kevin De Bruyne makes betting on Belgium a bit of a risk. He suffered facial fractures in Manchester City's UEFA Champions League final loss to Chelsea.
A sleeper to consider is the 1992 UEFA Euro champions Denmark. They've lost just once in their last 26 matches and have seen their odds shorten from +8000 to +2800.
Kane Is Able
England captain Harry Kane was the top scorer in the 2018 FIFA World Cup with six goals. He potted 23 goals this season for Tottenham Hotspur to lead all EPL goal getters.
Robert Lewandowski is the most consistent goal scorer in the game today. The question is whether Poland will last long enough in the UEFA Euro competition for him to pile up enough goals?
Belgium's Romelu Lukaku and France's Antoine Griezmann and Kylian Mbappe each scored four goals in the 2018 World Cup.
Who's The Man?
Even though France lost in the 2016 UEFA Euro final, Griezmann was named the tournament's top player. He's given 15.00 odds to repeat.
Depending upon the sportsbook, bettors can access favourite's odds on both Mbappe and De Bruyne.
Euro 2020 Parlay Props
By packaging two items into one wager, bettors can set themselves up for a significant windfall.
For instance, putting France as champions and Lukaku as top tournament scorer is offered at odds of 51.00.
Naming the finalists is another parlay prop option. A France-Spain final provides a betting line of 23.00. A straight forecast on the outcome of the final is also available for wagering. Playing France winner, Belgium runner-up comes at odds of 41.00.
Where To Bet On UEFA Euro Futures?
There are a number of leading online sports betting sites that will provide bettors with the chance to place a wager on the UEFA Euro Futures. The best bet you can make is to shop around in advance and seek out the right deal before joining one of these sportsbooks. Check out Sports Interaction and PowerPlay Sports as examples.
The signup bonus offers that are in place at all of these recommended sites will prove advantageous to the bettor. And since you'll get a good deal wherever you go, why not check out several sites and find the ideal fit for your needs?
Do you want a risk-free first bet as a signup bonus? Perhaps you find a no-deposit bonus to be enticing. Or maybe you simply like the feel of cold, hard cash in your account and you want to go for a matching first deposit bonus. Whatever option you choose, you're already a winner.
Remember that new players and returning customers are eligible for better bonuses when they deposit using Bitcoin. As well, take advantage of the betting advice offered at these sites to help newcomers acclimatize to sports betting.
See below the top sportsbooks where you can wager online and choose the right one for you: