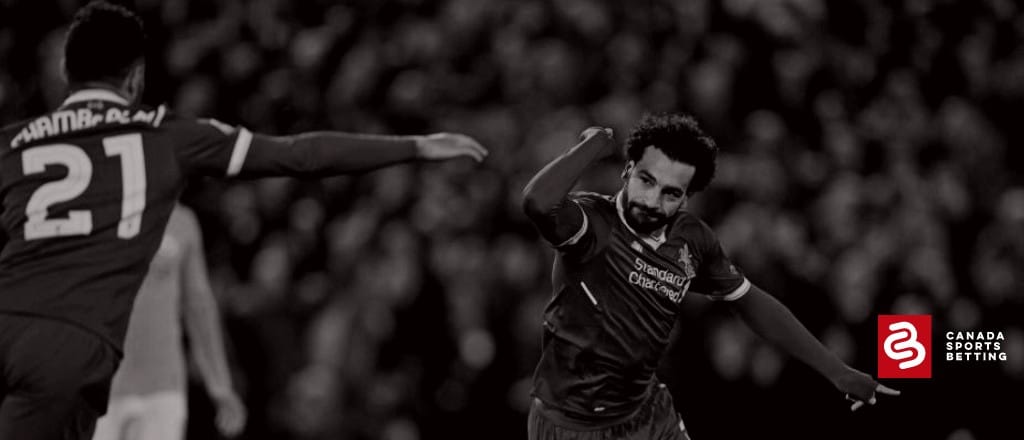 The Premier League (EPL) Championship will come down to Manchester City or Liverpool, and the pair will meet this Sunday in what could be the biggest soccer match this year. That is the main event for the EPL's Matchday 32, but it's not the only one as we break down the most noteworthy matches and summarize the biggest storylines.
Buckle up as matchday 32 may be the biggest week for the 2022 Premier League season. Going by the English Premier League (EPL) odds, several clubs could be altering their destinies depending on the results they get this week. It's not just Manchester City (MCFC) and Liverpool (LCFC) facing off for a critical match, but other top clubs have plenty to play for.
Premier League 2022 Season Overview
It's been an eventful season for the EPL so far. And it's not over yet. The top-heavy 2022 soccer odds tell the story of two clubs that have been a class above the rest. All eyes will be on Manchester City and Liverpool this Sunday. But before they kick-off, a few other storylines are worth keeping an eye on.
Title Race Down To Two Clubs
Fans have been blessed with one of the most thrilling races for the Premier League Trophy. From the beginning, Manchester City and Liverpool have gone back and forth. LCFC stumbled throughout the season while Man City stayed near-flawless for the first 22 weeks. But with Liverpool now having won 10 straight matches, they may just overtake City.
A win over the MCFC this Sunday puts Liverpool ahead by two points. But all City has to do is draw, just like their first meeting back in Matchday 7. Liverpool has not beaten City in its last four matches. Their last win came on November 10, 2019. Losing to Man City isn't the end for Liverpool. But they will need plenty of help for the remainder of the season.
Everton In Danger Of Relegation
With just 10 matches remaining, Everton finds itself just one point out of the relegation zone. The Toffees are in danger of falling out of the top-flight league for the first time in 71 years – even before the daddies of the current players were born. Analytics are giving Everton a 50/50 chance of dropping down to the bottom three.
The road out of relegation isn't any easier for Frank Lampard's squad. They face Manchester United this week, then Leicester next week, then a visit to Liverpool, then Chelsea, and Leicester again but on their turf this time. Burnley, the club just behind them, has a softer schedule so we may just see history made come season's end.
Spurs and Gunners Fighting For That Fourth Spot
Consider this the "Intercontinental Title" to the Man City-Liverpool heavyweight match. Tottenham leapfrogged Arsenal with a win last week as they snagged the fourth spot, the last spot for a bid back to the UEFA Champions League. Arsenal has one match in hand.
Like the two storylines above, this race is also worth keeping track of as Arsenal has not finished in the top-4 since finishing as a runner-up in the 2015-16 season while the Spurs are hungry to return to the Champions League, which they almost won just three seasons ago.
EPL Matchday 32 Top Matches
The opening matches for the CanPL start Thursday and conclude on Sunday. You can find the betting lines from the top online sportsbooks like Bet99. Read our best sportsbook reviews for 2022 while we pick the results for the coming weekend.
Everton v Man United, 2022-04-09
Can desperation make Everton play better? They have a few things on their side: home advantage and injuries to Manchester United. However, Everton is just 1-5-4 against the Red Devils in its last ten meetings and Cristiano Ronaldo will return for ManU. Everton backers, it isn't looking good for the Toffees.
Arsenal v Brighton, 2022-04-09
The Gunners should blow Brighton out of the building and their steep odds are justified here. Arsenal drew Brighton nil-nil in their first meeting back in October. Even if the Seagulls play better on the road, Arsenal plays much better at home, having won eight of their last nine matches as a favourite.
Aston Villa v Tottenham, 2022-04-09
Tottenham can keep its lead over Arsenal with a win over Aston Villa though they best be wary of how much more potent the Lions are at home. Eight of their 14 home games have gone over the total. However, the Spurs have been playing sound defence at the expense of some scoring on the road. This one could actually produce fewer goals.
Man City v Liverpool, 2022-04-10
Our hearts are with Liverpool, but we have to give the edge to City here. While Mohamed Salah and Sadio Mane are a deadly duo, the former has struggled a bit. Man City will also have the more prolific midfield here and their defence is top-notch. While LCFC has the better attackers, City's all-around squad should lead them to a one-goal win here.