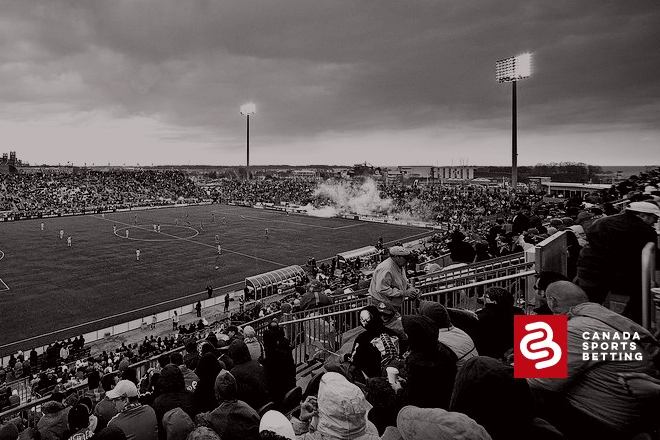 Canada went into the New Year top of the CONCACAF Qualifying Group, but with four of their remaining six games on the road, they face many challenges. Let's have a look at the betting picks.
Who do Bettors Favour?
Ahead of Canada's opening game in Honduras, there seems to be some disagreement about the way this game will unfold at the best sportsbook sites. All make Canada the favourites, but there is considerable variation in the odds, with some offering the draw as high as 3.20 while others have it at 2.20. Honduras is generally priced at 2.50 while Canada can be backed at 2.15 in places.
Honduras v Canada, 2022-01-27
Four out of the remaining six games that John Herdman's side faces are away from home, starting with a game that could prove to be harder than it looks on paper.
At first glance, this looks to be an easy win. Honduras are rock bottom of the qualifying table with only three points to their name. Hernan Dario Gomez has had a lengthy and diverse managerial career, including the unusual honour of leading three separate countries to the World Cup, but he won't be adding Honduras to that list in the current round of qualifiers.
Gomez was appointed six games into the qualifying campaign, by which time Honduras had already fallen behind the pack. In his first game in charge, they lost 3-2 at home to Panama and were then defeated 2-1 in Costa Rica. Still, it's worth noting that they led 2-0 with 13 minutes remaining in the first game and were upset by a 95th-minute goal in the second.
Crucially, Gomez has injected some attacking impetus into the team. Having scored one in their previous six, under his leadership, they've found the net three times in two games. All the signs are that this could be a tough trip for Canada and they may have to settle for a point.
Canada vs USA, 2022-01-30
The toughest of the three games Canada faces is this renewal of a familiar rivalry with the neighbours to the south, currently in second place in the CONCACAF Group.
Canada earned a valuable and creditable point in Nashville back in September, but the USMNT has been pretty consistent since then. Canada in turn can draw confidence from their four wins on home soil, including an impressive victory over Mexico, a run that has taken them to the top of the table, one point ahead of the USA. Their stronger goal difference is also a positive sign.
One factor that will make things tougher for the home side is the absence of Alphonso Davies, currently being observed after a bout of COVID-19 left the player with signs of moderate myocarditis. Davies always adds an extra level of attacking verve and without him, the US will have one less factor to worry about in Hamilton. On the other hand, the visitors will have to face Richie Laryea and Tajon Buchanan, both of whom are fit and in form thanks to playing their domestic football in Europe.
Still, with both teams in a strong position and much easier games to come, neither side needs to go all out for the win here. This will be a hard-fought contest and you can be sure that both teams will be going for it in the first half, but I can see this one ending in a mutually acceptable draw.
Best Online Sportsbooks to Bet on Soccer
Check out the best soccer betting by visiting these recommended sites where you can find the best  World Cup 2022 odds and the biggest value.