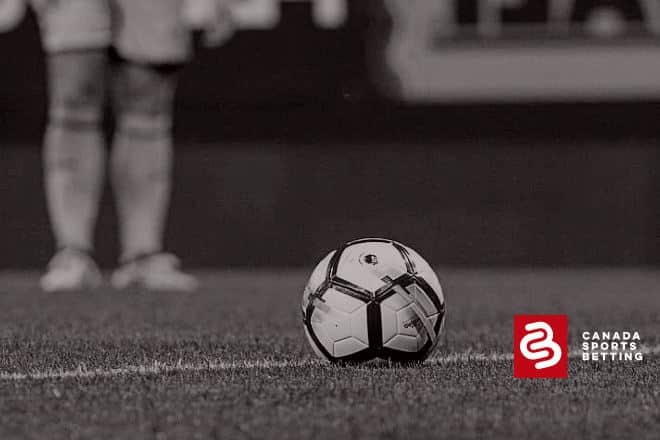 Pandora Hughes has the latest CPL picks ahead of the 2021 playoffs.
The 2021 CPL playoffs will see four teams compete for the league title. Cavalry and Pacific will meet on Saturday, while Sunday's game sees York United taking on Forge FC in Hamilton.
Who do Bettors Favor?
CanadaSportsBetting checking out the Canadian betting sites will find that the betting is dominated by the two teams that finished level on points at the top of the regular-season table. Forge topped the table on goal difference and they are big favourites to beat York United, who could only finish fourth. The second playoff semi-final looks like being a lot closer, but bettors are still siding with Cavalry, who finished third in the table.
Forge v York United, 2021-11-20
Defending champions Forge lost only one game on their way to the title last season but this campaign has been a little tougher. They suffered ten defeats overall and two in their last two outings but were able to hang on to the top spot in the table thanks to a superior goal difference.
This year, that advantage of securing the first seed position looks crucial, given that there is a big gap in ability between the first three and the fourth side, York United.
York have been consistently around the fringes of the top four, finishing third in 2019 and missing out on the playoffs by just a single point last season, and this year the nine stripes returned to the postseason by a similarly tiny margin, edging out Valour by one point.
Still, based on what we've seen of them this season, they are a long way short of Forge's class. In fact, they are slightly fortunate to be in the playoffs, as they lost more games and conceded more goals than the team immediately below them in the table.
Significantly, they have a 2-4 win-loss record against these opponents this season, including consecutive home defeats to end the season in what were competitive games with final league position at stake for both teams. That doesn't bode well for this trip to Hamilton and the home side are surely a safe bet.
Cavalry v Pacific, 2021-11-21
Cavalry have performed strongly in both of the previous CPL editions, but have fallen short in the postseason. In 2019 they lost to Forge in the final, while last year, they topped the regular-season table but crashed out in the playoffs.
A strong finish to the campaign, in which they lost only one of their last nine games, was enough to secure their place in the playoffs, although they missed out on the top spot due to goal difference, which has left them facing this tough semi-final
The Port City side were on course for a top-two finish, but six defeats in their last nine condemned them to finish third and to concede home advantage for the playoffs.
A continuation of that form would obviously hand Cavalry an easy victory, but if they can rediscover their early-season rhythm, they have the potential to progress. The regular season record between these teams was even, but Pacific are considerably more prolific in front of goal.
In fact, they finished top scorers by some distance in the regular season, scoring eight more goals than Forge. Two Pacific players: Terran Campbell and Alejandro Diaz made it to double figures in the season while Marco Bustos finished with the second-highest number of assists.
By contrast, Cavalry have struggled in the goalscoring department. Despite finishing second, only two other teams in the league scored fewer goals. This could be a tough and tight encounter, but at bigger odds, Pacific look worth a wager here.
CPL Final, 2021-11-27
It would be a significant surprise if Forge were not in the final, and as the top seed, they will have home advantage, making them strong favourites, whichever of the other two semi-finalists they meet.
Of those two possible opponents, there is no doubt that Hammers fans would prefer their team to be taking on Pacific, rather than Cavalry.
Forge have met Pacific three times this season and clearly have the upper hand, winning all three games with an impressive 7-2 aggregate goals record. They would be heavy favourites if taking on those opponents again, and bettors are sure to pile onto the home team in that scenario.
Their title chances would be less clear-cut if they ended up taking on Cavalry in the big finale. These two are old rivals and Cavalry clearly raise their game against these opponents. The memory of that defeat in 2019 may also provide extra motivation for Cavalry, who have already proven themselves against these opponents, winning two of their three regular-season encounters.
If Cavalry make it to the final, bettors should strongly consider backing them either to win or to get a normal time draw against the defending champions.
Best Online Sportsbooks to Bet On Soccer
Check out the best sportsbooks below. You can get the best Canadian Premier League odds at these and find top value when you bet on soccer through these betting sites.