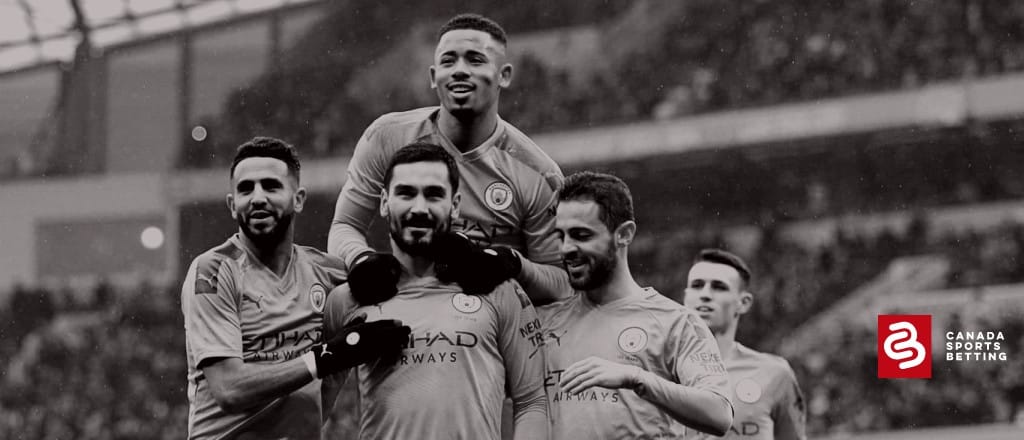 So which of the final four clubs will advance to the Champions League Final? The 2022 Champions League odds are strongly in favour of the two English clubs: Liverpool FC and Manchester City, which would be third time it will be an all-English final in the last four seasons. But we can't sleep on the Spanish clubs as Real Madrid and Villareal look to pull off upsets…
How They Got Here: The Champions League Semi-finalists
Liverpool FC
The 2018-19 champions are this close to winning its seventh trophy and have an "easier" path than the other English club, Manchester City. Liverpool got by scrappy Inter in the Round of 16 before beating Benfica in the quarters. Led by Mohamed Salah, LFC has one of the most balanced attacks in the tournament thus giving them plenty of ways to win.
Manchester City
This is the third straight time Manchester City makes the final four but the path to the elusive Champions League trophy is a treacherous one. Even if City is a big favorite against Real Madrid, it is prone to getting upset. It dismantled Sporting CP in the Round of 16 but barely got by Atletico Madrid in the quarters so fading this club, as prolific as it can be, is not the worst idea.
Real Madrid
The most successful Champions League club in history could be a sharp underdog. As a distant third to its English counterparts, Real Madrid still has plenty of firepower as it proved in beating Paris Saint-Germain and Chelsea to advance to its second straight semi-final appearance and its 10th in the last 12 tournaments.
CF Villareal
Villareal continues to be underestimated on the soccer betting odds. The Spanish outfit pulled off two upsets to get to its second Champions League semi-final. In the Round of 16, it took out Juventus in dominant fashion. In the quarters, it stunned the soccer world by upsetting Bayern. Is a third upset in the cards for this overachiever?
Champions League Semi-final Leg 1 Picks
As you'll know by the odds table above, the best soccer betting sites have already decided who's winning before the matches even start. We can go by the recent history to determine how these matches will play out. But as the Round of 16 and quarterfinals foreshadowed, it can be profitable to throw cash at the long odds.
Manchester City v Real Madrid, 2022-04-26
Manchester City is a big favourite as it has outplayed Real Madrid in its recent meetings like it wasn't on the same league. In their last two matches, Man City has doubled Real: outscoring them 4-2 and outshooting them 35-17. However, Real kept the match tied heading to the second. We don't foresee Los Blancos pulling off an upset here but a draw is not crazy.
Real Madrid has been on fire and is reminding everyone it still has plenty of talent left from its dynasty. The offense is peaking as Real has scored in 11 of its last 12 contests (2.4 goals per game) since getting shut down by PSG on February 15th. Man City has more weapons but there is a good line on Real to be the one opening up the scoring.
Liverpool FC v CF Villareal, 2022-04-27
This one seems more straightforward as Liverpool FC should outclass Villareal. However, the Spanish club rises to the occasion as a road underdog having beaten Bayern and Juve at their own stadiums. LFC has been on a roll with a 4-0 beatdown of Manchester United at home. However, it only drew Benfica and lost to Inter in UCL play so we like a dog shot on Villareal to pull off another stunner. Call us crazy!
If Villareal is going to upset Liverpool, it will be through gritty defense. That is a task and a half though it can be done as Inter showed not too long ago. Regardless, we can't foresee a high-scoring game here and a 2-1 or 1-0 final is the likely outcome.