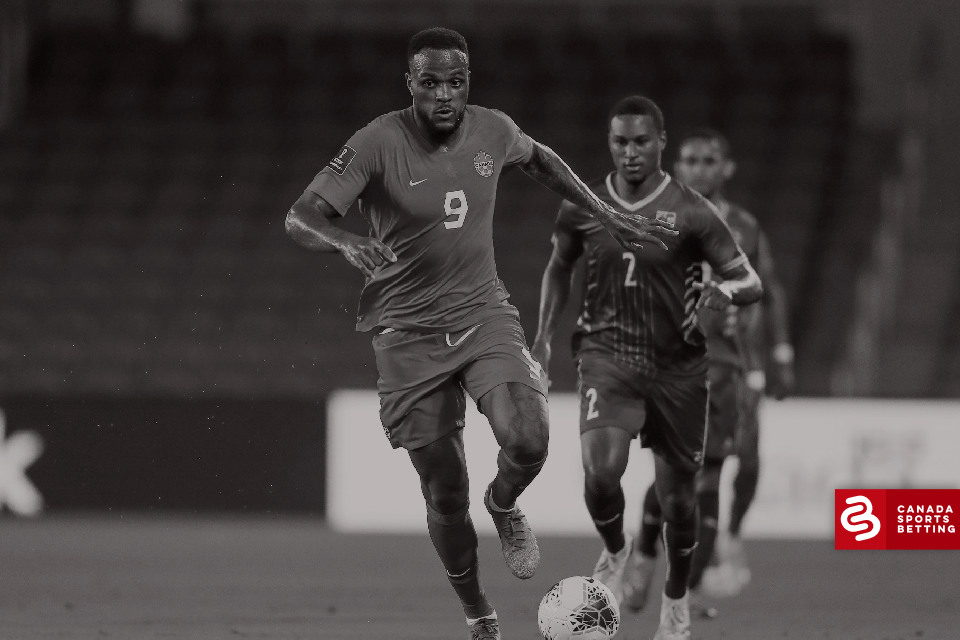 When the U.S. Men's National Team failed to qualify for the 2018 FIFA World Cup, it was the country's first absence from the final stages of the tournament since 1986. The year 1986 also serves as a benchmark for Canada, for it was the only World Cup in which the Canadians qualified for the final stages of the event. There's a sense, though the Qatar 2022 could see Canada return to the World Cup stage.
Canada will play FIFA World Cup qualifiers this month against Aruba (June 5) and Suriname (June 8)
The Canadians are already 2-0 in qualifying matches for the 2022 World Cup
Canada hasn't played in the final stage of a FIFA World Cup since 1986
Two matches into qualifying for the 2022 FIFA World Cup, the minnows of CONCACAF have found themselves swimming upstream against the torrent current of a powerful Canadian offensive juggernaut. Canada has already scored 16 goals in World Cup qualifiers.
The Canadians opened impressively, thrashing Bermuda 5-1. That was nothing compared to the encore. The tiny Cayman Islands were overrun by a Canadian onslaught, suffering a humiliating 11-0 setback.
As the Canadians head into their next round of World Cup first-round qualifiers – on June 5 against Aruba and June 8 against Suriname – the Canadians are still listing at a long betting line in the 2022 FIFA World Cup odds.
Canada is given 501.0 odds by Sports Interaction to qualify for the final stages of the 2022 FIFA World Cup. PowerPlay Sports is even less sold on the chances of Canadian qualification. That sportsbook puts Canada at 1001.00 in the 2022 FIFA World Cup picks.
Canada qualified for its lone World Cup in Mexico in 1986. The Canadians went 0-3 in the group stage and failed to score a goal.
Before making a play on Canada in the World Cup odds, why not take the time to check out our recommendations for the best soccer betting sites at which to place that wager?
A Potent Squad
Led by forwards Jonathan David and Cyle Larin, Canada figures to keep filling the net against Aruba and Suriname. David scored 13 goals for Ligue 1 champions Lille this season. Larin netted 23 goals across all competitions for Turkish champions Beşiktaş.
This looks to be perhaps Canada's deepest side since that historic 1986 World Cup squad. Goalkeeper Milan Borjan helped Red Star Belgrade during a league and cup double, the first for the club since 2007. Midfielder David Wotherspoon was part of a St. Johnstone side that won the League Cup and Scottish Cup this year. Forward Alphonso Davies was a key contibutor to Bayern Munich's 2020 UEFA Champions League title and helped the club retain the Bundesliga title in 2020-21.
Canada and Suriname are deadlocked for top spot in Group B, each with two wins from two matches.
CONCACAF Qualifying Odds
CONCACAF announced a new qualifying format for the 2022 FIFA World Cup. In the first round that is currently underway, teams rated between No. 6 and No. 35 in CONCACAF in the FIFA rankings as of July 2020 were drawn into six groups of five. They are playing round-robin matches (two home and two away). All group winners will be advancing to the second round.
Those six first-round winners will be paired into two-legged home-and-away series. The three winners from this segment advance to the third round. Those matches are slated for June 12 and June 15.
The third round sees those three winners joining the top five CONCACAF sides in the world rankings for an eight-country home-and-away round-robin group competition. The top three finishers will earn a spot in the 2022 FIFA World Cup. The fourth-place country advances into the inter-confederation playoffs.
Take A Swing A The World Cup Pinata
Sports Interaction is offering a unique way to wager on the 2022 FIFA World Cup and you don't even need to know a throw in from a corner kick to make this call. That's because it's completely by chance.
Simply click on their 2022 World Cup Pinata Pick and you will be assigned a country at random to back to win the Jules Rimet Trophy. If that country comes in for you, the victory will pay off at odds of 51.00.
Where To Bet On Canada World Cup Soccer Qualifiers
There are a number of leading online sports betting sites that will provide bettors with the chance to place a wager on the Canadian men's national soccer team in the 2022 World Cup qualifying odds. The best bet you can make is to shop around in advance and seek out the right deal before joining one of these sportsbooks. Check out Sports Interaction and PowerPlay Sports as examples.
The signup bonus offers that are in place at all of these recommended sites will prove advantageous to the bettor. And since you'll get a good deal wherever you go, why not check out several sites and find the ideal fit for your needs?
Do you want a risk-free first bet as a signup bonus? Perhaps you find a no-deposit bonus to be enticing. Or maybe you simply like the feel of cold, hard cash in your account and you want to go for a matching first deposit bonus. Whatever option you choose, you're already a winner.
Remember that new players and returning customers are eligible for better bonuses when they deposit using Bitcoin. As well, take advantage of the betting advice offered at these sites to help newcomers acclimatize to sports betting.
See below the top sportsbooks where you can wager online and choose the right one for you: