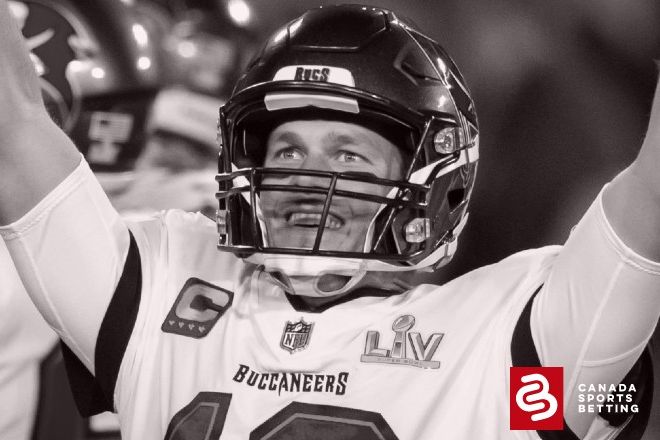 Let's have a look at the betting picks for NFL week 4 2021.
Week 4 of the NFL season is headlined by a prime-time Sunday night matchup. Tom Brady and the Tampa Bay Buccaneers go up against the New England Patriots.
NFL Week 4 of the 2021 season looks to continue the theme of the expected, the unexpected, and the surreal. Here are our picks for CanadaSportsBetting.
2021 NFL Week 4 Betting Picks
The fourth week of the 2021 NFL season heads into October as the weather turns colder in most places. Here at Canada Sports Betting, we look at the big matchup between the Tampa Bay Buccaneers and the New England Patriots. Other NFL Week 4 Picks include the Thursday night game between the Jacksonville Jaguars and Cincinnati Bengals then the Detroit Lions versus the Chicago Bears.
Alas, Week 3 was an incredibly surreal one. The Atlanta Falcons surprised the New York Giants on Eli Manning Day. Justin Tucker booted a 66-yard field goal off the crossbar to lift Baltimore to a last-second win over the Detroit Lions. The Chicago Bears mustered just 1 net passing yard in a loss to the Cleveland Browns. With a couple more weeks until the byes start, all 32 teams face off again. Some games were just too good to pass up. It is time to buckle down with those Week 4 NFL Picks. 
NFL Week 4 Picks — Loading Up The Numbers
There were some preliminary numbers last week that proved to be telling. The first three weeks have been tough to gauge with some teams. This is while others have been downright predictable. We bypassed the Arizona and Los Angeles NFC West clash for a lesser battle between Detroit and Chicago. On the bright side, we went straight for the Tom Brady versus Bill Belichick game. This is just part of our NFL Week 4 Picks.
With wild endings abound, let's see what other favourites of ours stick out from the moneyline. 
Click here for more NFL Odds for week number four. 
Moneylines are our sole focus for these picks on Canada Sports Betting. Typically, the idea is to examine one underdog and utilize them in our NFL Picks. It was yet another successful week for the most part.
Do we expect more crazy for Week 4? Let's work on those NFL Week 4 Picks.
NFL Week Four Headline Pick — Tampa Bay Buccaneers over New England Patriots
Are we phased that Tampa Bay lost last week? No! The Buccaneers ran into a hot quarterback in Matthew Stafford and a Los Angeles Rams team that was a little better on Sunday afternoon. The Week Four Headline Pick is again based on the body of work.
The defending Super Bowl champions head up to New England to face the Patriots on Sunday Night Football. As we said, no one expects Tom Brady to lead Tampa Bay in rushing this week. The Buccaneers should have a bit more success running as even the New Orleans Saints ran for 142 yards at Foxboro. New Orleans used short passing and runs to control the clock.
Again, Tampa Bay is a bit more dynamic on offence but can again use those short passes even better. They can turn them into longer plays. New England's problems are several. Mac Jones looked like a rookie on Sunday throwing three interceptions. Defences are figuring him out. Also, the Patriots' defence looked beaten up by the Saints' offensive line.
New England had problems at home versus Miami in their Week 1 loss as well. Turnovers have been a theme as the Patriots have five in two home contests.
Tampa Bay could get into a bit of a shootout in this one. Both teams pass through the air far better than they can run. With Antonio Brown, Chris Godwin, and Rob Gronkowski, the Buccaneers have more superior weapons compared to the Patriots.
Our pick is the Tampa Bay Buccaneers defeating the New England Patriots on Sunday night.
Cincinnati Bengals over Jacksonville Jaguars
This week, the Cincinnati Bengals face the Jacksonville Jaguars on Thursday Night Football. The first thing that was noticed is this. Jacksonville has found some creative ways to stay competitive in games. Against Arizona, they even ran back a long field-goal attempt for a touchdown.
However, that does not mask the offensive problems with Trevor Lawrence under the center position. Lawrence has not been awful but he has not moved the Jaguars down the field with regularity.
Cincinnati comes off their best performance of the season in a dominating 24-10 win at Pittsburgh. The Joe's were at it as Joe Burrow tossed three touchdowns and Joe Mixon had 90 yards rushing. Jacksonville's defence allowed over 400 yards for the second time and has allowed 289 or more passing yards each week.
That bodes well for the Bengals and their offence which is coming together. This game might be close but the Cincinnati Bengals are our pick to defeat the Jacksonville Jaguars in Week 4. 
How About That NFL Week 4 Rough Pick?
Again, this NFC North rivalry game expects to be close between the Detroit Lions and Chicago Bears. It could be ugly but again tight. Our Week 4 NFL Rough Pick is taking Detroit at 2.50 to defeat Chicago.
The rationale is simple with Detroit keeping games close lately. Aside from the second half in Green Bay, Detroit has shown more than their 0- 3 record would indicate. Chicago may be as bad or worse.
NFL Week 4 Picks — Top Pick
The Detroit Lions are our top pick at 2.50 to hand the Chicago Bears a loss on Sunday afternoon.
Top sportsbooks like 10Bet offer some excellent numbers this weekend. Give them a try.