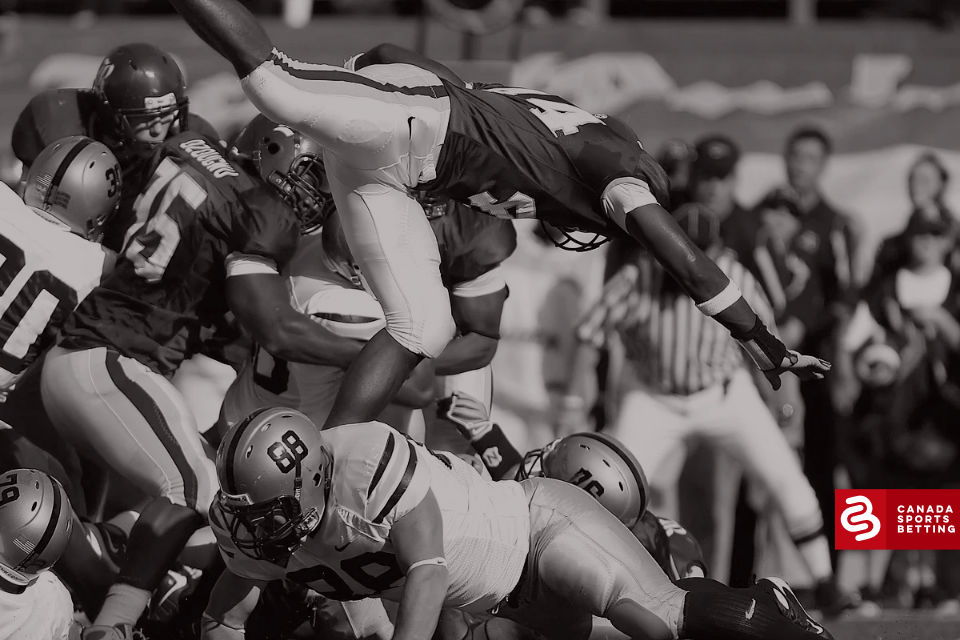 NFL Week 3 2021 expects to feature more of the unexpected. Last week featured some crazy finish. Here are our picks for Canada Sports Betting.
2021 NFL Week 3 Betting Picks
The third week of the 2021 NFL season looks to be another crazy one. Here at Canada Sports Betting, we start with the Buffalo Bills going up against the Washington Football Team. More NFL Week 3 Picks include the Denver Broncos along with an NFC East clash between the Dallas Cowboys and Philadelphia Eagles.
Again, Week 2 featured some crazy twists and turns. There was a penalty that may not have been one. That resulted in a change of outcome few ever expected. All 32 teams face off once again this week before the bye weeks start. There are a few games that interest us a lot more than others. It is time to get to business with more of those Week 3 NFL Picks.
NFL Week 3 Picks — Punching Up The Numbers
Looking into the early numbers for this week revealed a lot of what has been going on the first two weeks. In short, there has been much chaos. We bypassed the Thursday contest this week in the interest of looking at some Sunday clashes. This includes a divisional tilt and a Buffalo Bills team that has greater expectations. This is just part of our NFL Week 3 Picks.
This is part of what makes the picks so much fun. Like we mentioned above, there have been wild last-second endings galore this month. Let's take a look at what offers may be favourites on our moneyline.
Click here for more NFL odds for this weekend.
Again, moneylines, as they will be every week, are the focus. We will take a risk in one of our NFL picks by taking an underdog against the grain. It almost worked last week but the over and the spread did hit in that game. Two out of three ain't bad as Meatloaf once said.
There appears to be far more in the way of nutty occurrences in Week 3 as well so let's work on those NFL Week 3 Picks.
NFL Week Three Top Pick — Buffalo Bills over Washington Football Team
The Week Three Top Pick is based on what has been seen over the past two games from both teams. Even though the Buffalo Bills won convincingly last week, there were some definite concerns with Josh Allen, the Bills starting quarterback.
Why is that? Allen has thrown for just 449 yards in two games. That includes only 179 versus the Miami Dolphins last week. The Buffalo signal-caller turned the ball over via interception and looked off with 16 incompletions in 33 attempts. Consider that Allen completed over 69% of his passes last year and one could see why this is not quite an automatic pick.
As for Washington, they had their problems last week. They allowed 29 points to the New York Giants and if not for a few breaks — one dropped touchdown pass and offsides, their win would have been a loss. The Giants' defence gave Taylor Heinicke plenty of chances to get the ball downfield. Buffalo will not allow the young starter the same luxury.
One key for Washington's defence will be slowing down Josh Allen. They yielded Daniel Jones 95 yards on nine attempts. That included a 57-yard scamper that was called back due to a questionable holding call. It seems like there is too much to clean up for Washington. Buffalo may have lucked itself into a game where their offence (quarterback) can get well so to speak.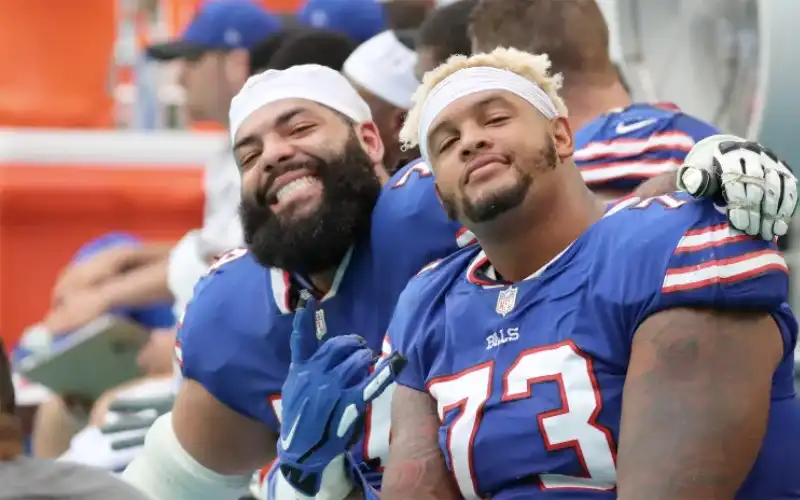 Our pick is the Buffalo Bills defeating the Washington Football Team at home.
Denver Broncos over New York Jets
For as solid as the Denver Broncos have appeared, playing against a rookie quarterback and the New York Jets is far from a certain outcome. Denver is a team that plays pretty close to the vest. They pulled away from the New York Giants during the second half in Week 1. Week 2 saw them do more of the same during a 23-13 win in Jacksonville.
Denver's defence has keyed the 2-0 start and expects to heavily go after Zach Wilson. After the first drive, the Broncos made Trevor Lawrence look very much like a first-year starter. He threw two interceptions and nearly had a couple more turnovers.
The second half featured Teddy Bridgewater looking more comfortable in the Denver offence. Overall, he completed 26 of 34 passes for 328 yards and two touchdowns. Can New York slow down Denver's receivers? They may not be able to as the game goes on.
Expect this game to be closer than one thinks but the Denver Broncos are our pick to defeat the New York Jets in Week 3.
Is there the "Tough" NFL Pick for Week 3?
Yes, there is. NFC East divisional clashes can see records thrown out the window. The Philadelphia Eagles play the Dallas Cowboys on Sunday Night Football. Our Week 3 NFL Tough NFL Pick is taking Philadelphia at 2.80 to defeat Dallas.
Why? The answer is why not. Jalen Hurts and the Philadelphia Eagles had their humbling experience at home against the San Francisco 49ers. Expect Hurts, in particular, to be able to run and throw almost at will at times even in a hostile environment. A shootout favours the Eagles.
NFL Week 3 Picks — Top Pick
The Philadelphia Eagles at 2.80 are our top pick to win on Sunday night over the Dallas Cowboys.
Top sportsbooks like Betsafe offer some great numbers this weekend. Check them out.