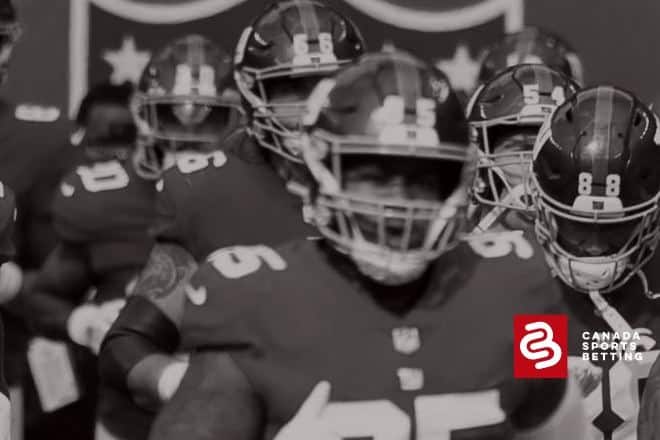 This week the NFL Week 2 Picks start with the early game between the New York Giants and Washington Football Team. Other games include Green Bay and Detroit plus more.
2021 NFL Week 2 Betting Picks
It is hard to believe but the NFL Week 2 Picks are now here. If this goes anything like Week 1, there will be lots of chaos along with many just scratching their heads.
Week 2 features all 32 teams in action once again. Bye weeks will occur soon enough but in the meantime, there is so much football to enjoy. Here at CSB, we take a look at some games that intrigue us plenty. Also, we serve up a few of our favourite Week 2 NFL Picks.
NFL Week 2 Picks — Those Pesky Early Numbers
We have several clear headline games thanks to the early numbers. It has been some wild and fun ride this week. Most of our focus will be on the later in the weekend contests. However, the goal is to lead off with the Thursday night game this week when it comes to NFL Week 2 Picks.
This is what makes NFL Week 2 Picks lots of fun. One never quite knows what to expect. After that, we will take a look at another Week 1 loser and one more solid choice to win on the moneyline.
Click here for more NFL Odds.
Our focus will be on the moneylines. They are popular in Canada and though underdogs will be tougher to pick, every week will feature at least one such NFL Pick. The second week expects to feature some bounce-back candidates.
As A matter of fact, two of our three choices this week involve those. One is far more obvious than the other. The NFL showed us last week that even a team on a neutral site can drop 38 points like it is nothing. That is how crazy the NFL can get.
Therefore, that is one of the main reasons why the New York Giants and Green Bay Packers headline our NFL Week Two Picks.
NFL Week Two Top Pick — New York Giants over Washington Football Team
Again, this NFL Week Two Pick is, by far, the most dangerous. The New York Giants laid an absolute egg at home against the Denver Broncos in Week 1. They lost 27-13 and the reality was the game was not close. Now, the Washington Football Team at least had the excuse of losing their starting quarterback, Ryan Fitzpatrick. The Football Team lost at home by a score of 20-16.
One piece of good news for New York is this. Ryan Fitzpatrick will be out for at least six weeks due to a rib injury. That will mean Taylor Heinicke gets the start for Washington. He was decent but seemed limited in the scope of the Football Team's offence.
Daniel Jones looked like he was neutralized by the bounds of his offence for the New York Giants. Evan Engram was out for New York and may be out again this week. This means the Thursday night game will feature two teams who do not run the ball or pass downfield well.
This expects to be a lower-scoring game on Thursday night. Also, weather conditions may be inclement with a 50-60% chance of rain showers at press time. The game boils down to which defence holds on late in the game. Both cracked in the second half — particularly the Giants. Washington has fewer threats and New York has won five straight meetings between the two teams.
So, though New York may have looked worse last week. They have a better chance of finding a way to win this week. Our pick is the New York Giants winning over the Washington Football Team.
Arizona Cardinals over Minnesota Vikings
For as great as the Arizona Cardinals looked in Week 1 on the road, they go up against an at-times potent offence in the Minnesota Vikings. Few expected Arizona to dominate on the road in Tennessee the way they did. The 38 points they scored also featured a dynamic defence that forced several fumbles and got five sacks from Chandler Jones.
Arizona played like they did six years ago. In 2015, Arizona went on a deep run winning 13 of 16 regular-season games. That team went to the NFC Championship and the Cardinals had that dominating appearance. They get to go home and entertain a Minnesota team that will give up lots of points — 27 last week to Cincinnati.
Kyler Murray's legs and arm are the main reason why Minnesota is expected to lose this game. This may be a closer game than expected but the Arizona Cardinals are our pick to defeat the Minnesota Vikings in Week 2.
Is There An "Easier" Week 2 NFL Pick This Weekend?
There is no doubt that Week 1 was an absolute stinker from the Green Bay Packers on a neutral-site contest against the New Orleans Saints. The rout was embarrassing and stung Aaron Rodgers and company. Fortunately, the huge NFL Pick favorite plays the Detroit Lions Sunday.
Does anyone expect Aaron Rodgers and the Green Bay Packers to play awful in consecutive weeks? That answer should be no against one of the worst teams in the NFC. The Detroit Lions allowed 41 points against the San Francisco 49ers. Our Week 2 NFL "Easy" Pick is the Green Bay Packers.
NFL Week Two Picks — Best Bet
The New York Giants at 2.45 are our best bet to win on Sunday against the Washington Football Team.
Top sportsbooks such as Sports Interaction has some nice numbers for sports bettors. Come take a look.