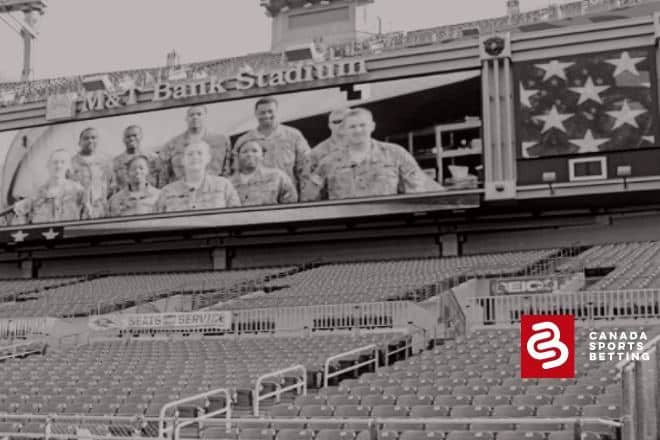 While there was plenty of drama and intrigue last week in the National Football League, there's even more excitement coming this week on the gridiron. Get ready folks, as we have some big-time showdowns. In this piece, we have NFL Week 11 picks including the Ravens favored over Bears. With this showdown taking place on Sunday, Nov. 21 at Soldier Field in Chicago, folks can't wait to see who will come out on top. 
Lamar Jackson will hope to get the Ravens back on track in Week 11
It goes without saying, but Lamar Jackson will hope to get the Ravens back on track in Week 11 going up against Justin Fields and the Chicago Bears on Sunday afternoon. Week 10 couldn't have gone much worse for Jackson, as the team travelled to Miami for a Thursday Night Football showdown. The offence couldn't get going and Baltimore suffered a stunning loss.
In that defeat, Baltimore saw its record fall to 6-3. The team was only able to put up 10 points against Miami which no one saw coming. Jackson finished with one touchdown and one interception, tossing for more than 200 yards in the process. The ground game couldn't get going either, which was frustrating to see for the fanbase as a whole. 
Meanwhile, for Chicago, the Bears have been up and down this year with Field at the helm. The rookie quarterback has been given the keys to the offence over veteran signal-caller Andy Dalton. After starting the season 3-2, the Bears have now lost four games in a row in a disappointing fashion. Now, Chicago is 3-6 on the year and in dire need of a win.
Heading into this showdown, the Ravens are heavy favourites, as they've been given 1.39 best NFL betting odds. Meanwhile, for Chicago, they may be the home team, but the oddsmakers aren't giving them a great chance, with them set at 3.10 odds. We think this will be tough for the Bears, which is why we're going with the Ravens as our pick. Do you agree? Check out our Canadian NFL betting sites to get a wager in. 
The Packers should keep rocking going up against the Vikings
Meanwhile, in the NFC North, the Packers should keep rocking going up against the Vikings when they meet up on Sunday afternoon. Aaron Rodgers returned in a big way in Week 10, as he helped the Packers take down the Seattle Seahawks and Russell Wilson. Green Bay dominated in a 17-0 victory, with running back A.J. Dillon rushing for two scores.
Against Minnesota, the aerial attack will look to get going early on, with Rodgers of course leading the way for things. At the same time, you already know that Davante Adams will be ready to haul in some big-time passes as well. It'll be difficult for the Minnesota defence to try and keep them in check. Offensively, Kirk Cousins will need to play a near-perfect game in order for the Vikings to have a chance to keep this one close.
Don't expect that to happen, however, ladies and gentlemen. The oddsmakers have placed the Packers at 1.69, and the Vikes are at 2.22. While this could end up being a back-and-forth showdown, we're rocking with Green Bay as our pick here. Rodgers is simply too good right now and he's now showing any signs of slowing down. The Packers will look to really make a statement in this one.  
Will the Seattle Seahawks be able to upset the Arizona Cardinals?
A big question folks have for this weekend is will the Seattle Seahawks be able to upset the Arizona Cardinals? In this primetime NFC West tilt, the hope for Arizona is that they'll be able to get back both Kyler Murray and DeAndre Hopkins. With Murray, the star QB has been dealing with an ankle injury and he missed Week 10. As did Hopkins, as he's been dealing with a bum hamstring.
With both of them out, Arizona suffered a rough home loss to the Carolina Panthers on Sunday. Meanwhile, for the Seahawks, Russell Wilson returned from his finger injury, but couldn't do much of anything against the Packers in their Week 10 defeat. Now, the two teams will be hungry to record a win. For Seattle, they'll really need to come out on top to keep their NFL playoff odds in decent shape. 
Should Seattle suffer another loss, the climb for the playoffs could prove to be too tall for Wilson and Co. Arizona would love nothing more than to record a convincing victory and really give it to their division rivals. Entering play, the Cardinals hold 1.69 NFL odds and the Seahawks are at 2.22. If you're interested in placing a wager in this one, we're going with the Cardinals. Arizona should record an impressive road win here.