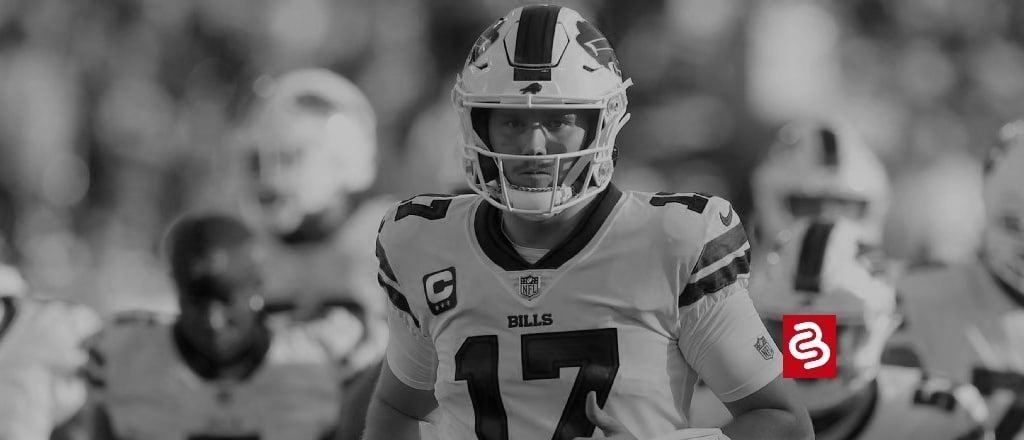 The sports betting world waits for no one as the Super Bowl 57 Futures update is out for the month of March. How did the favourites and more shift for next season?
NFL Super Bowl 57 Futures?
Time keeps on marching on. At Canada Sports Betting, that could not be more true as the Super Bowl 57 Futures have been updated. The first thing often asked is this. Well, Super Bowl 56 just took a place a month ago. That is true. Look at other sports. In baseball, the World Series futures for the next season are out even though there is a lockout currently. This is how it is now as news cycles are endless and recurring.
Yes, the NFL and sportsbooks alike just keep rolling along. If that is not enough, one can pick the AFC and NFC conference outrights too. After that, there are division futures and even award props that have popped up already. The Buffalo Bills have inched into a very slight favourites role currently.
Updating The Early Super Bowl 57 Futures
This seems like an ideal time to peek into the 2022-23 NFL Futures err Super Bowl 57. Breaking down some of these numbers may even reveal a potential Cincinnati Bengals or could one of the other teams that came so close find a way. A few shifts have taken place too. There are eight current contenders listed below.
Do not forget about the NFL betting odds as well. Year number two of the 17-game schedule will allow adjustments and gauge events better. Again, the Buffalo Bills lead the way as very slight favourites ranging from 7.50 to 8.00. Kansas City is not too far behind with several other teams jockeying around for position.
Buffalo A Tiny Super Bowl 57 Futures Favourite?
Adversity and Buffalo sports, in general, could be considered the greatest rivalry ever acknowledged. This cements the Buffalo Bills as a lock to be up at the top of any Super Bowl 57 futures list. The top NFL online betting sites are constantly rearranging as more data piles in. Any speculation can cause a shift. It does not take as much as one would think. Sometimes it is simply an opinion. Sometimes, it is more. Keep in mind, the Buffalo Bills are a team that is drawing ever closer to getting back to their first Super Bowl since the early 1990s.
That contention is significant. Consider that Buffalo ranked as one of the most balanced teams in the NFL and has room for improvement. It was their balance on both sides of the ball combined with All-Pro Josh Allen that led people to think that Buffalo has a shot at the Super Bowl. Their conference outright ranges from 4.50 to 5.00 still. This is one thing that has not changed.
For Buffalo, it boils down to complacency. Can the Bills keep that fire burning? Their only competition arguably in the AFC East will be the New England Patriots once again. This almost came back to bite them last season. The bitter taste of losing in Kansas City should be enough of a motivating factor to avoid those potential pitfalls.
The Buffalo Bills are our early CSB favourites even though they are very tiny favourites.
What About The Kansas City Chiefs And A Second Super Bowl?
The Kansas City Chiefs won one Super Bowl title, lost another, and just missed out after falling to Cincinnati in the AFC Championship. Kansas City keeps finding ways to stay close, even with a 3-4 start last season, and that makes them worth a closer look even with the updates.
Patrick Mahomes and Andy Reid should be able to lead the Chiefs to another AFC West title. Their defensive play was an integral part of their second-half run last season. They did run out of gas against Cincinnati but the Bengals arguably had a quarterback who could expose some inefficiencies. Again, the Chiefs have the resources there to make the needed adjustments.
The dilemma is Kansas City should not be pushed like this last season when they started out 3-4. Much better picks in March honestly exist out there. One just has to explore a bit more. Lengthening of their number is not likely until the start of next season. Kansas City at 7.50 or even 8.00 is still not worth a wager at this time.
Can The Cincinnati Bengals Find A Way Again?
Can the Cincinnati Bengals find a way again? Did they just run into a bit of luck as Kansas City got too cocky? Is there something about this team? What if the answer is a little of both? These are all questions that need to be asked. So far, the updated numbers suggest the value is starting to push a bit for Cincinnati. ComeOn has pushed out a bit to 19,00. That means there may be more room as the NFL Draft approaches even.
Obviously, Joe Burrow needs help and a healthy body. The joke comes to tongue and cheek but Burrow is being worked on to be 100% for the start of the 22-23 NFL campaign. With cap room in abundance, Cincinnati has the room to add on both sides of the pigskin as needed.
Cincinnati Bengals
To win Super Bowl 57
Bet Now!
Super Bowl 57 Future Longshot Shifts?
Now, forecasting Super Bowl 57 this far out, longshots and shifts are hard to see coming. There are a few usual suspects. Tampa Bay dropped down with the Tom Brady retirement. We mentioned New Orleans last month as they ranged from 30.00 to 40.00. Now, they have been streamlined in the low 40s at this time. Meanwhile, a team like the Baltimore Ravens has held around 20.00 as pundits expect Lamar Jackson 100% healthy for September. That being said…
Our pick to top the Super Bowl 57 Futures is still the Buffalo Bills.
Buffalo Bills
To triumph in the Super Bowl 57 Futures
Bet Now!
Take a look at some CSB Free Picks this week and make some more wagers!