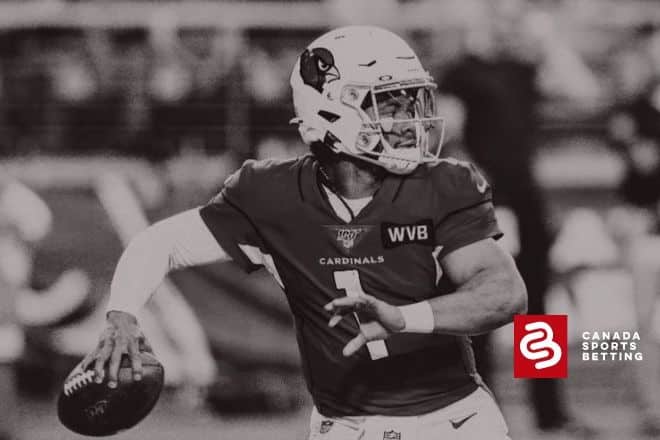 NFL Week 8 Picks start the trick-or-treat festivities with a Thursday night game between the Arizona Cardinals and Green Bay Packers. But wait there's more!
The good news with the NFL Picks for this week is that there are only two teams on a bye. The bad news is that Week 8 features several "top" games that can go south quickly. It is time to see who gets the trick or the treat.
With more games, there are some ample choices out there and some safer ones too. That is the going theory anyway. We even did not shy away from the New York Giants and Kansas City Chiefs game on Monday night. The Giants won last week and the Chiefs looked like a train wreck but it is primetime.
NFL Week 8 Games
The NFL bets this week's games are again full of traps and rewards. At least, there are no teams favoured by nearly three touchdowns. That sent moneylines into the outrageous realm. The Monday night game is one of three games that are considered lopsided. However, there is an actual reason for that.
Even our picks this week are challenging in their way. Nothing is automatic in the NFL or betting for that matter. The moneylines are getting even more popular this week. It is time to see some of these games that made the grade for Week 8.
Prime Week 8 Betting Numbers Tabled
This is the first week that we went a bit away from the usual strategy. These are all games to exploit for various reasons. Yes, the moneylines were looked at intently. It is something to note that the football Sunday just happens to be on Halloween. Another excellent week has us primed to examine all the betting numbers to hand out the top picks.
All of these games will be far from dull in their own, unique ways. Now, it is time to take a look at these numbers tabled. 
These NFL game odds are just some of the reasons why to maybe expect some sublime outcomes for Week 8.
Arizona Cardinals over Green Bay Packers — The Thursday Night Prime Pick
When the Arizona Cardinals had that outrageous point spread bestowed upon them last week, it felt like a trap. Now, no one would say they were ever going to lose to the Houston Texans. It was just merely suggested that they could be in for an uglier sort of game. Arizona has given up some points occasionally.
That did not happen and Arizona covered as well. Now, the Green Bay Packers come in on a bit of a roll as well. They are 6-1 while the Cardinals are 7-0. This is undoubtedly the game of the week and some argue the game of the year. It does not hurt that this Week 8 tilt is being played in Arizona. Weather is not expected to be a factor.
This Thursday night primetime game has two NFL MVP calibre quarterbacks too. Kyler Murray of the Arizona Cardinals going toe-for-toe with Aaron Rodgers is something one would expect on Sunday night. The younger Murray uses his legs more and that makes Arizona an even more dangerous threat in this game.
Aaron Rodgers is not the typical gunslinger here. He can find openings that look closed. Arizona's secondary can be vulnerable if their front seven does not get the pressure required to harass Rodgers. That is part of why this game is far from easy to predict for the NFL betting public.
Can Green Bay Defeat Arizona on Thursday Night?
The answer is twofold. For one, the Minnesota Vikings missed a chip shot field goal to let Arizona off the hook earlier in the season. So, Green Bay could win on Thursday night.
However, there is a dose of reality to be considered. the Cardinals learned a valuable lesson from that game and how to win in shootouts. Kyler Murray will only get better and playing against Aaron Rodgers will be fun and likely victorious.
Our pick on the moneyline Thursday night is to take the Arizona Cardinals over the Green Bay Packers.
Los Angeles Chargers over New England Patriots
The Los Angeles Chargers entertain the New England Patriots on Sunday afternoon and the two teams come off different outcomes from Week 7. New England decimated the New York Jets while scoring over 50 points! Los Angeles was on their bye week. The Chargers were hammered by the Baltimore Ravens in Week 6 by a score of 34-6.
That sent Justin Herbert and the Chargers back to the drawing board in the bye week. Yes, it is not easy to face any Bill Bellichick coached team. The New England Patriots will bring their top game this week. It is just that the Los Angeles Chargers could bring their A+ game. They stand in second place in a division with a prime opportunity. Los Angeles is now the class of that division with Kansas City vulnerable.
In what expects to be a back and forth affair, take the Los Angeles Chargers and the moneyline on a late Justin Herbert touchdown this Week 8.
Kansas City Chiefs over New York Giants — The Monday Night Pick
The NFL Week 8 finale features a lot of injured but moving parts. At CSB, we could bore you with details or just get right on down to the pick. There is one stat that keeps this game close — the Chiefs defence.
Thankfully Kansas City is playing at home and New York is awful on the road. Daniel Jones is also 0-for-his-career in primetime. That will not change. Kansas City is our Monday night pick on the moneyline.
The best sportsbooks like Sports Interaction are primed with top numbers this week.