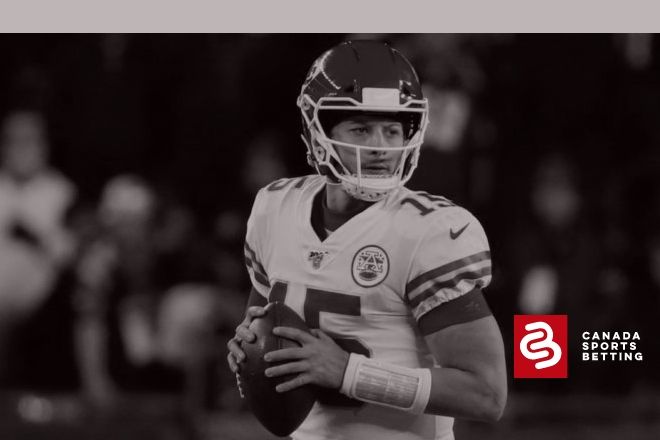 With only two Super Bowl spots at stake, expect chaos. We explore picks for the NFL Conference Title games such as the first half moneyline and a bit more.
Introduction to NFL Conference Championship Picks
It is time to take a little more risk here at Canada Sports Betting. This little introduction to NFL Conference Championship Picks will be kept simple. One of the main avenues that some bettors commonly use is tying moneylines together with other wagers. There are alternatives too. Today, we are looking at more team props like halftime moneylines, etc.
After that, we will look at a few other options as well. The fun part is there are so many different methods to explore. They may or may not have a direct impact on the final score err outcome of a game. It just seems hard to believe we are one step away from Super Bowl 56 odds being finalized  and yet here we are.
First up, however, is the NFL Conference Championship games. Let's dig into some of these plays for Sunday.
NFL Conference Championship Picks By The Numbers
Again, the fun part of going by the numbers is that when one explore the halftime moneylines for example, people quickly realize they are about the same as the fulltime moneylines. So our NFL Conference Championship picks for these can feature a few more risks. Our recommendation is to go with smaller wagers.
Let's take a look at the two games and their first-half moneylines below:
Thanks to online sportsbooks like SportsInteraction, there are plenty of options for picks. Let's get down to business first and foremost.
AFC Conference Championship First Half Moneyline
When looking at different NFL Picks, the first half moneyline for the AFC Conference Championship presents some intriguing possibilites. The Kansas City Chiefs are around a touchdown favorite at home against the Cincinnati Bengals on Sunday afternoon. The Chiefs were easily able to draw a good lead against Pittsburgh. However, Buffalo was a different story.
That is where the concern is derived on Sunday even. So, taking a look at the first half from that Buffalo game revealed the following. Nothing. The first half from the Divisional Round was a push. However, the previous matchup against Cincinnati showed something for us. Kansas City was able to come out fast. They ran out to a 28-17 lead before the Bengals rallied.
Again, while last week's spread dropped all the way down to one point in some circles, so far that does not appear to be the case with the Bengals as the opponent. There does not seem to be that fear hence the numbers for the full-game moneyline mirror the halftime in both games. However it is the AFC Title game that is razor-thin close.
The question becomes who to choose. This game could very well mirror the first meeting and our expectation is to take a long look at the Kansas City Chiefs first half moneyline. Here is our pick. 
NFC Conference Championship First Half Moneyline
The much bigger wildcard may be the NFC Conference Championship. In particular, the first half moneyline faces much scrutiny. With the San Francisco 49ers and Los Angeles Rams, they are kind of like what Buffalo and Kansas City were on Sunday. The first meeting was an easy first half win for San Francisco but the second meeting went to Los Angeles. Those very Rams were up 17 points at one juncture.
Yes, San Francisco did come back in a game that Los Angeles had little to play for apparently. That was the feeling anyway as the fourth quarter approached. George Kittle and Deebo Samuel make San Francisco very dangerous. For Los Angeles, if the defense is energized like it was in the first 30 minutes of their opening two playoff games, San Francisco is in trouble.
This is the one game that feels more and more like a game flip. Throw the spread completely out the window. These two teams know each other way too well. Let's flip the script and take San Francisco to steal the first half moneyline over Los Angeles.
Some Other Fun NFL Conference Championship Picks
Going down the rabbit hole a bit deeper into these NFL Conference Championship Picks reveal a few things. For one, just wait until the props come. Taking a look at the first half over/unders are interesting too. The one thing that sports bettors have to just scratch their heads with are these numbers.
First half over/under for Kansas City – Cincinnati – 27 points
First half over/under for San Francisco – Los Angeles – 23 points
The logic makes sense. These are simply halved which seems like an easy cop-out. Now, problems with this arise especially when variables come into play. For example, look at how Los Angeles started out in the last meeting or how high octane Cincinnati and Kansas City were in their one clash.
This is the tip of the iceberg but on the bright side one can lose little as these are even bets at 1.91 currently. With nicer weather expected at both venues (no snow, rain, or inclement weather). it is time to reveal one more pick.
Here are some more NFL Playoff Predictions and Odds and of course some other soccer free picks to try one's hand at another sport. Good luck!