Today's article focuses on the race for the NFL MVP Futures for the 2021 season. We take a look at a few candidates and make our pick for CSB.
2021 NFL Futures – Regular Season Award – Patrick Mahomes The Favorite?
The 2021 NFL Props have come out with some interesting numbers already. With less than a month to go until the regular season, it appears the debate is going to heat up. Remember, Tom Brady won the Super Bowl last year but Patrick Mahomes was one of the best during the regular season. Can he claim the MVP like in 2018?
Football odds this year have been intriguing early on and add in the wrinkle of a 17-game NFL season for bonus points. This is going to be a crazy ride full of incredible plays, injuries, and much more. One thing is certain. Expect the unexpected even with an MVP race that appears only possible for the selected few.
Most keep expecting Patrick Mahomes to just continue rolling like he did last year. Can he find a way to win as the favorite or will another player surprise us all and claim the 2021 Regular Season MVP Award? The numbers point to Mahomes but several others carry some potential value.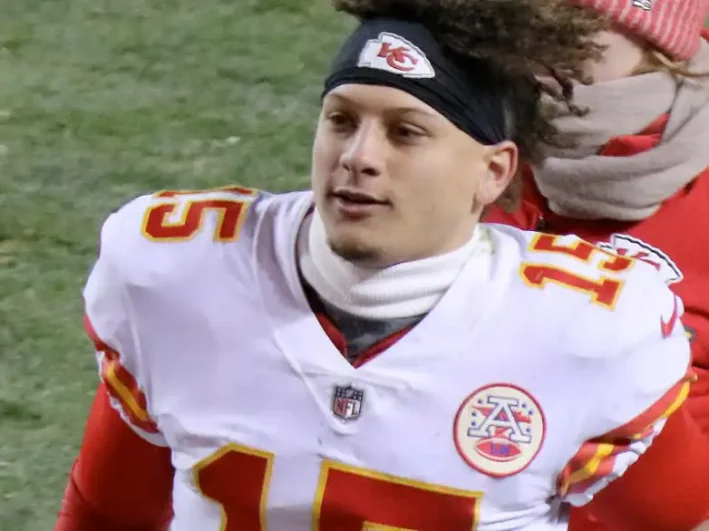 What Has Patrick Mahomes Done to Warrant Topping These 2021 NFL Futures?
One of the things that makes Mahomes such a great quarterback is his poise under pressure. He can evade rushes, improvise, and find targets like few signal-callers can. His unique ability to harness his multi-sport prowess serves him extremely well when playing football and can be seen on a weekly basis. Even when his line breaks down, Mahomes rarely does make something out of nothing. It is why the Super Bowl loss to Tampa Bay was so stunning. Yes, Mahomes was not 100% but Tampa Bay had a plan which was executed to perfection.
Pro-Football Reference lists his interception rate at a league-leading 1%. Combine that with an NFL-leading 316 yards passing per game and Mahomes appears to be poised to duplicate those totals this season. He finished third in MVP voting last year and there's little reason to believe he will dip much, if at all. Aaron Rodgers won the award last year but who knows how he will produce given the circumstances in Green Bay. Josh Allen finished second, but can he do it again for the Buffalo Bills during a tougher schedule?
Those are the presumptions heading into the 2021 NFL season. There is again, that additional game to consider. Kansas City will have one of the tougher schedules in the league as usual. Little of that seems to matter to Mahomes. It will be more a question of health, available targets, and finding new ways to get past improving defenses within his own division.
His betting numbers are favorable in the 5 to 6 range. He represents a solid but not prohibitive favorite by any means. After all, the season has not started. With an upward trend last season, the Kansas City Chiefs quarterback has to be an early top pick in 2021. However, there are other candidates.
Can Aaron Rodgers Turn Last Dance into Repeat MVP?
Again, the 2021 NFL Futures seem to project Rodgers well as he is second or third depending on where one bets. One does have to consider the tumultuous offseason, however.
So, Rodgers does look in good form here anyway. There are narratives galore here from revenge tours and more. Guess what matters? On the field performance. That's right. Rodgers, unlike Tom Brady, takes shots and chances downfield often. Can he throw 48 touchdowns again? Now, 4000 yards or more seems like a no-brainer.
Did we mention that Rodgers sees an NFC North that has Detroit in it? Detroit is bad. Minnesota's defense looks to be among the bottom third as well. Then, there is his history against the Chicago Bears. The Bears could have one of the best defenses of modern times and Rodgers could solve it.
Yes, Rodgers is a generational talent that makes few mistakes in the regular season. That undoubtedly helped last year en route to his third career MVP Award. His second half was dominant enough that the Green Bay Packers' quarterback won with a whopping 88% of the shares. Only in 2011, did he win with more of a landslide at 96% of the shares.
2021 NFL Props – Any Regular Season MVP Candidates Out There?
This question seems to have an answer that is drifting toward the maybe column. Again, can Josh Allen of the Buffalo Bills do what he did last year? If he can come close, he undoubtedly has a shot. Allen did run the ball over 100 times and there is some concern there. However, the Bills' signal-caller proved to be quite durable. One can catch him as high as 13 which represents some good value.
Also, Dak Prescott, if he stays healthy, has a very good offense in front of him in Dallas. Prescott was producing very well before a freak injury ended his 2020 campaign. He is another player who will be looked at. There is also Matthew Stafford and even Russell Wilson who have some value.
Alas, we did not forget about Tom Brady. Brady could be worth a flier. Brady went over 4600 yards and 40 TD's in 2020 at age 43.
2021 NFL MVP – Regular Season NFL Best Bet
Patrick Mahomes is our best bet to win the Regular Season MVP award for 2021 NFL Futures.
Top sportsbooks as well as Sports Interaction have some of the best numbers out there for NFL bettors. Come take a look.