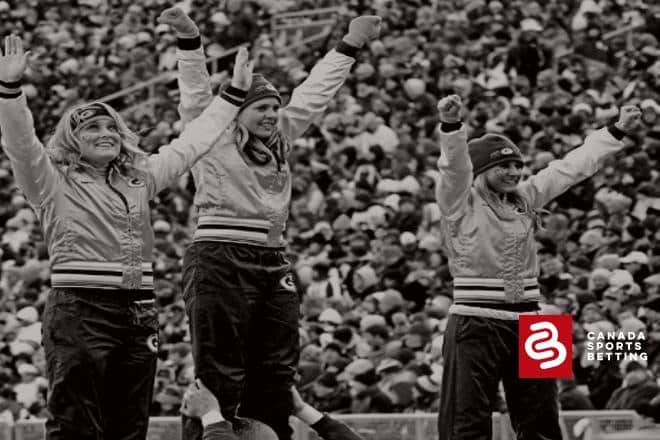 We saw some incredible upsets in Week 11 of the NFL season. Could more be on the way this week? There are some outstanding contests on the way that football fans are fired up to see. So, who will keep pushing towards the postseason? In this piece, we have NFL Week 12 picks with the Packers favoured over the Rams in a game that will be played at Lambeau Field on Sunday.
Green Bay will hope to get back on track against Los Angeles
It goes without saying, but Green Bay will hope to get back on track against Los Angeles in Week 12. This past Sunday, the Packers travelled to Minnesota and suffered a disappointing loss going up against the Vikings. Green Bay figured to record a strong win, but the defence simply couldn't stop Kirk Cousins and the Minnesota aerial attack.
For Aaron Rodgers, though, he had a monster game in the loss. Rodgers finished the day with well over 300 passing yards and four touchdowns. Two of those scores went to the one and only Davante Adams, with his second one coming on an incredible route. Now, both Rodgers and Adams are hoping they can send a statement with a win over the Rams.
Los Angeles had a bye this past weekend, so you know the team will be feeling fresh leading up to things. They just landed star wideout Odell Beckham Jr. as well. Unfortunately for Los Angeles, they've lost back-to-back games, with the Titans and 49ers taking them down. The team remains 7-3 on the year, in a prime position to potentially win the NFC West.
Per the Canadian sportsbooks, Green Bay is a slim, slim favourite, as the Packers have been given 1.91 NFL betting odds. Meanwhile, for the Rams, they're slight underdogs at 1.94. This tells us that the oddsmakers really think this is going to be one hell of a battle. At the end of things, though, we're going with the Packers as our pick. Do you agree? Check out the best NFL betting sites to get a wager in.
Baltimore will hope to take down the Cleveland Browns
Over in the AFC North, Baltimore will hope to take down the Cleveland Browns in a contest that has huge AFC North implications. The Ravens are currently at the top of the division standings with their 7-3 record. The Browns are 6-5 on the year and still in the hunt here. The last thing Baltimore needs is to suffer a home loss to give Cleveland some hope.
In Week 11, Baltimore was without superstar quarterback Lamar Jackson going up against the Chicago Bears at Soldier Field. Tyler Huntley ended up getting the start for Baltimore and his late heroics helped the team record a stunning win. Chicago really blew it late and head coach Matt Nagy reportedly could end up getting fired in the near future.
The good news for the Ravens here is that Jackson is expected to play this Sunday. This is a completely different team whenever Jackson is on the field, as he's really improved as a pocket passer and he can of course make opposing defences look foolish when he breaks free for some big-time runs. It'll be on Cleveland to try and contain him.
That's going to be tough to do, especially with the hometown fans in Baltimore ready to troll Baker Mayfield early and often over his beef with Odell Beckham Jr. We think the Ravens will be able to send a key statement with a big win on Sunday. We're going with Baltimore as our pick.
Seattle is in desperate need of a win against Washington
It goes without saying, but Seattle is in desperate need of a win against Washington this weekend. The Seahawks are now a disappointing 3-7 on the year after they lost to the Arizona Cardinals at home at Lumen Field on Sunday. With Kyler Murray ruled out due to his ankle injury, no one thought Colt McCoy would leave Arizona to a win on the road.
McCoy did just that, though, and Seahawks fans were beyond deflated by things. Now, Seattle's postseason hopes really are on the respirator. If they fall to 3-8, people can go ahead and kiss any good NFL playoff predictions goodbye. Russell Wilson knows this, which is why he'll be ready to do whatever he has to in order to power his team to a road win at FedEx Field.
That of course won't be easy, with the WFT looking to play spoiler as well. While Seattle has looked awful this season, we think Wilson will answer the call and find a way to win this one. We're going with the Seahawks as our pick to take down Washington this time around.