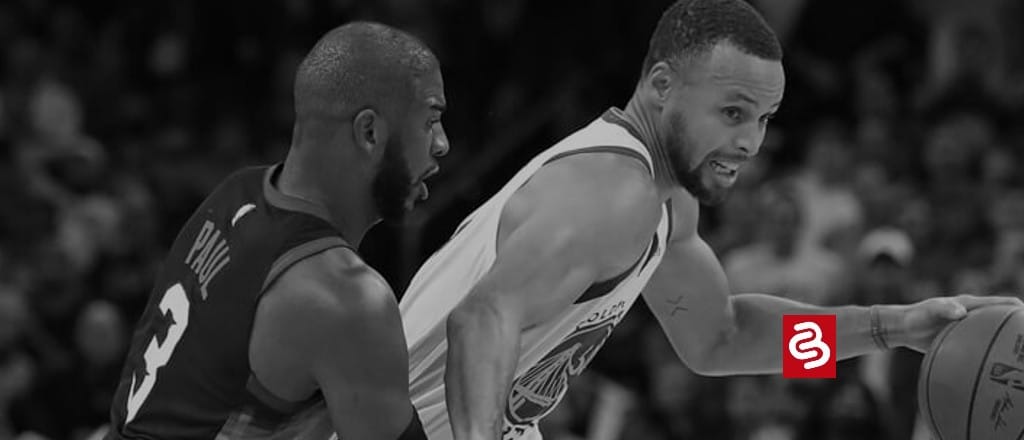 Let's start with the betting odds, shall we? The best Canada sportsbooks have NBA Finals lines for all 30 NBA teams, but let's be honest, only a select few are actually worth wagering on (sorry, Sacramento, you missed the cut just barely). Below we've featured the teams with the best odds at winning right now:
Moreover, you should know the above lines will be changing sooner rather than later. Oddsmakers are constantly refreshing these lines based on the latest news and game results. If for instance, New York removes the city vaccine mandate, expect the Nets' odds to shoot up since he'll be able to play home games now.
2022 NBA Finals Picks
Let's make two NBA Finals picks for 2022 — one from the Western Conference, the other from the East. Simple enough, right? But remember one thing: we're betting on these teams to win the NBA Finals, not merely make it. Picking the lone title winner among 30 teams isn't easy so that's why we're "de-risking" and wagering with two teams. Here are the teams we're backing with a bet:
Western Conference Pick To Win NBA Championship
We begin out West, which has the two teams with the shortest odds at claiming a championship at top NBA betting sites. We're talking about the Suns (NBA-best 48-10 record) and Warriors (42-17), of course. Barring significant injuries, it's likely the West goes through one of the two as they've clearly been the best regular-season teams up to this point.
However, both powerhouses face injury concerns coming our of the All-Star break. For the Warriors, Draymond Green is still out and expected to sit another three weeks minimum. Green has missed 20 games already, a stretch where Golden State has gone 13-7. Green's defensive presence is sorely missed and quite frankly, this team needs him at 100 percent if it wants to return to the dynasty days.
Phoenix was dealt a similar blow as it was recently announced that Chris Paul will miss six to eight weeks due to a thumb injury. That's an untimely injury as the playoffs begin in seven weeks, which means Paul may miss postseason time. Paul's injury prone-ness is well-known but he hasn't missed an NBA game this season. His absence will force Devin Booker into a facilitator role more, which he can do, but it's not nearly as effective as the shooter role he occupies when Paul is leading the offense.
Right now, we're more concerned with Paul's health. He'll soon be 37 years old and the injured thumb is on his shooting hand. Another setback at that age — and with Paul's injury history — is completely plausible. Without him, the Suns are very beatable, especially by a Warriors team that's loaded with championship experience. We're indeed betting Golden State over Phenoix on the West side.
Eastern Conference Pick To Win NBA Championship
The East might not be top-heavy as the West, but it's certainly deeper. There are realistically five different teams that could possibly "run the table" here, but we're picking only one to preserve betting value. While many bettors are clinging to Nets and the 76ers after the James Harden-Ben Simmons swap, we're instead picking a tried-and-true team as our Finals choice — the Bucks.
The reigning champions have looked every bit as good as their 2020-21 self — when healthy. Unfortunately for Milwaukee, that's been far and few between this far. Its big three of Giannis Antetokounmpo, Jrue Holiday, and Kris Middleton have played less than 30 games together this season. But in those rare times the three are on the court, the Bucks have beaten up on opponents on both ends of the floor.
Coming back from the All-Star break, the trio should be as close to 100 percent as they've been in a long time. This is where expect the Bucks to climb the conference standings to put themselves in a position to host crucial playoff games — which last year proved, definitely makes a difference. Given Milwaukee is only 2.5 games out of first place, this is completely doable. We bet it happens and the Bucks position themselves for another NBA Finals run.
How To Bet 2022 NBA Finals?
Agree with our Golden State and Milwaukee picks? Or disagree? Whatever line you stand on, none of it matters unless you bet on the 2022 NBA Finals, which you can do so easily at one of the Canadian bookies listed underneath. They'll have up-to-date lines on every team from now until the Finals go down in June. But to lock in the betting odds we've mentioned, you'll have to drop a wager sooner rather than later.
Join one of the below bookies now and you'll be eligible for a lucrative betting bonus offer. These deals could score you hundreds of dollars in free play right off the bat. To see what bonuses are currently available, reference the table underneath. Hit the giant, red "play now" button when you're ready to redeem your free money!