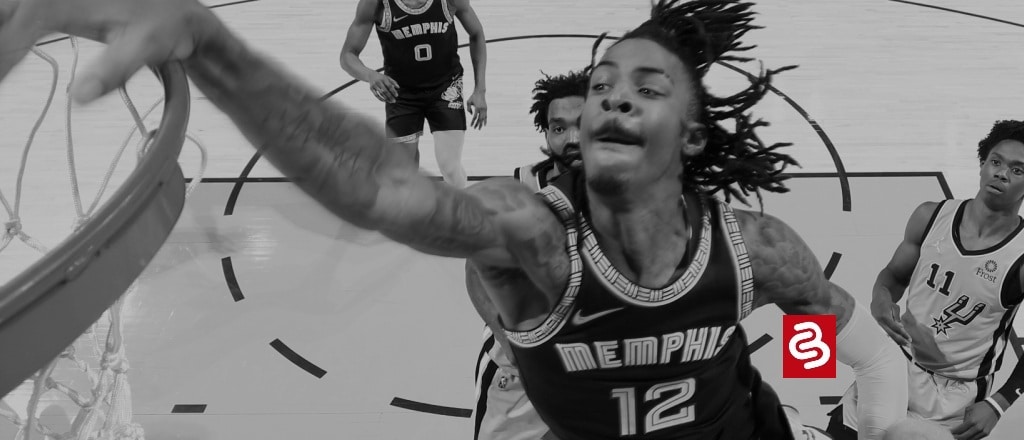 So, if you don't know which top future bets to look at on Friday. Ideally, you should read this because we've done the research and selected the prime NBA future outright bets for May 6. The best part is these picks are available for our readers for free!
First, let's look at this table as of early Friday morning.
Phoenix and Golden State Still Lead the NBA Futures
The Phoenix Suns and Golden State Warriors are still leading the NBA Futures to come out of the West and win the NBA Title (likewise, Phoenix's NBA online betting odds to win the league have shortened too). Honestly, we're riding the Golden State momentum going into the weekend. Why? This is due to the fact that Golden State's number shortened a smaller fraction compared to Phoenix.
That reversal for Phoenix came in the form of another 20-point triumph. This game allowed Phoenix to go up two games to none over the Dallas Mavericks. Chris Paul and Devin Booker keep finding ways to run and gun their way to success. Dallas has shown few answers in this series as Phoenix has now won four straight games. It seems like months ago that New Orleans had Phoenix on the ropes, and Booker was not healthy.
So, Phoenix has a little bit of a problem. The surge has caused enough bettors to send their number falling from almost 4 all the way down to 2.89. There was an overall trend in the prime NBA future bets, with Phoenix seeing shrinking numbers. With the team healthy again, fewer obstacles exist between Phoenix and the Western Conference crown. It feels like the biggest resistance could come from whoever wins between Golden State and Memphis.
Expect Memphis or Golden State not to be intimidated by Phoenix. This is where that series gets more intriguing. What should have been maybe a five or six-game series has the look of a series that may go the distance. That is unless the Mavericks find a way to solve their many defensive issues — particularly in the interior. This is why the Golden State Warriors are still our prime choice to win the West(2.45) and then the title (4.15).
Prime NBA Futures – Milwaukee or Boston?
To no one's surprise, life has been pretty good for the Boston Celtics. The Celtics won 51 games during the NBA season, and yes the Milwaukee Bucks won 51 games as well. Boston and Milwaukee are currently doing battle in Round 2. The Celtics struck back with ferocity in Game 2. The question becomes what happens in Milwaukee. One idea is as follows. We are riding Milwaukee for one of our top NBA Futures Bets for Friday.
Why? Because we do not see Robert Williams making enough of a difference to slow down "The Greek Freak". Also, Milwaukee did get that all-important split. They now have the home-court advantage. All they have to do is hold the line and hope Giannis and Jrue Holliday can hold down Boston just enough. The key in both games has been the intensity. Milwaukee had the urgency in Game 1 while Boston hammered their way in the second and fourth quarters.
So, the bad news for Boston is that despite their top-flight offence, the best defence in the league, and second-best net rating is, this fact. Boston may not have the killer instinct to finish off Milwaukee. Even when a team feels snakebitten, it does not take much to rekindle an offence or a defence. Milwaukee's "core" showed so much against Phoenix last year that in the big moments, Boston may be in serious trouble.
The idea for us is to place a small wager on Milwaukee here. Also, they can make us a bit more money than even Golden State. There is a lot to like, as Milwaukee even has value (+110 series bet) to advance past Round 2. Also, we at Canada Sports Betting give them a better chance at the outright too. Honestly, they are worth this prime NBA Futures Bet for Friday.
What about the Memphis Grizzlies?
One needs to be aware of how Memphis can play with Golden State. When the doubters grew vocal after Game 1, the Memphis Grizzlies and Ja Morant came to life in Game 2 to edge the Golden State Warriors. The outcome did not feel in doubt to Morant as the Grizzlies asserted their balance. Ja Morant whispered a little something in Steph Curry's ear. From there, the Grizzlies found the way. Memphis is one of the better NBA Playoff Online Betting Odds choices for a reason.
The peculiar thing is the numbers have tilted away from Memphis. Their numbers have lengthened by four which does seem like a lot. Granted, they are playing the Golden State Warriors. However, no team is indestructible. At one point, the Grizzlies' depth won a whole bunch without Ja Morant. With Morant completely 100%, that gives Memphis peace as they continue to wage battle with Golden State.
The reasonable play is just run with the Grizzlies for the series moneyline against Golden State. The spread and again, those lengthening conference and championship numbers are just too unbelievable to be true. Yet, these are 100% accurate. This makes Morant and Memphis a worthy choice for at least a milk money-like bet. After all, the worst that happens is they lose. Hence, one of our value prime NBA future bets is the Memphis Grizzlies.
Before We Go…
The weekend is here NBA fans and bettors. Go check out some of these top-cut NBA betting sites below and see if you can boost that bankroll as Round 2 wages on.