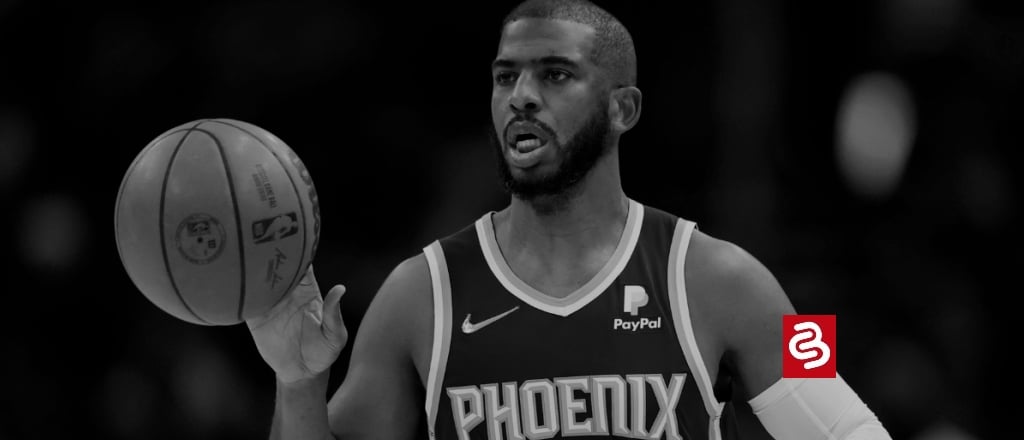 So, there are three NBA games on Tuesday to bet on. Optimally, you should read this because we've done the research and selected the very best Playoff NBA bets of April 26. Yes, they are free!
First, let's look at the moneyline table again for Tuesday night's NBA playoff action.
Miami Heat To Connect On The Moneyline One More Time
The Miami Heat were the top seed from the Eastern Conference, Now, its NBA betting odds to top as their East numbers have shortened too. Honestly, we're riding the Miami wave on Tuesday night to close out Atlanta. Why? This is because Miami came out simply in Game 4 and made Atlanta wish they did not win Game 3 in dramatic fashion.
That rout came in the form of a 24-point Game 4 win. This game allowed Miami to again rest its starters in the fourth quarter. At one point, the Heat were up by more than 25 in this contest. The key in Game 4 was that Trae Young was missing shots, then got rattled, then kept misfiring. This felt eerily similar to what happened in Game 1. Young had just nine points, five assists, and five turnovers. Little went right for the Atlanta Hawks.
So, Miami was able to use its stifling defense (fourth best in the league) again to perfection. They allowed just 86 points to the Atlanta Hawks over the weekend. There was an overall trend in the best Playoff NBA bets with the under. It seemed teams were more in tune with their defense. Miami was no exception as they forced 15 Atlanta turnovers (Miami had just six). The Heat intensity in the second quarter could not be matched by the Hawks as they wilted under the pressure.
Expect Atlanta to play better on Tuesday night. Few believe the Hawks will shoot 40% again in Game 5. The Heat excelled in the second and third quarters on defense holding Atlanta to just 35 points. Now, that April 8th loss to Atlanta triggered Miami. Game 3 was the only time in the series where Atlanta looked like the Hawks from last season. This will be nowhere near as easy as Game 1 or even 4 but Miami will win on the moneyline and likely cover as well on Tuesday.
Memphis Expected To Bounce Back In Game 5
Memphis finds themselves in a bit of an unexpected position heading into Game 5. The Memphis Grizzlies won 56 games during the NBA season and were favored to dispatch the Minnesota Timberwolves. They stumbled in Game 1, roared back in Games 2 and 3, then fell just short in Game 4. But rather than jumping off the Memphis bandwagon, we are staying firmly once again for one of our best Playoff NBA bets on Tuesday.
Why? Because Memphis learned another valuable lesson as a young team over the weekend. They allowed Karl-Anthony Towns to go off for 33 and 14. However, their defense from the perimeter was one reason for their Game 4 loss. The Timberwolves shot 50% from distance which was troubling. Honestly, Game 4 felt a lot like Game 1. Towns stayed out of foul trouble and scored 29 points and had 13 rebounds. That opened up the perimeter for Anthony Edwards who scored 36. It could have been more.
Now, Memphis yielded 119 points and allowed 41 of those in the first quarter on Sunday. Do experts think that will happen in Memphis? No. However, Minnesota seemed to win the big points of the game more than Memphis. Towns, Edwards, and Jordan McLaughlin (4-4 from distance) all found the hot hand. Do not expect McLaughlin to do it again. The 232.5 over/under is something that could face pushback. It feels like the under connects on Tuesday night.
The idea for us is to take a leap of faith and trust Ja Morant and the Memphis Grizzlies. There is a lot to like as Memphis should be able to cover the six points. Also, at Canada Sports Betting, the idea is that this series could go the distance. For this contest, we do trust the Memphis Grizzlies as one of the best Playoff NBA picks for Tuesday.
Phoenix Suns Rise And Fall With Paul
One needs to be aware of how New Orleans played in Games 1 and 4. With the spread hovering around 6.5 points, that is a little troubling. Phoenix managed to win by just three after nearly squandering a 17-point lead in the final minutes of Game 3. The Suns fell apart in Game 4 and hopefully Chris Paul and Deandre Ayton avoid critical mistakes. Phoenix is still one of the better NBA Playoff Betting Odds choices for a reason. That is because of Paul's experience.
That's why this game likely comes down to how this best NBA bets goes later as opposed to sooner. Paul is one of those aging players that can turn a contest on a dime. He scored 19 of his 30 points in the fourth quarter of Game 1 just when Phoenix needed him most. Now, Paul has to play much smarter come Game 5. If Phoenix does not dwell on what New Orleans did in Game 4, they will win. Therefore, the Suns should rise here at home.
So, the safe play is just to take Phoenix in Game 5 to win this game on the moneyline. The spread again feels like too much without Devin Booker for Phoenix and it really should come in lower at this juncture. Why? Unfortunately, Phoenix makes mistakes that will keep this game close. That being said, the over is more enticing if it stays around 215. The Phoenix Suns remain one of our best Playoff NBA bets on Tuesday night to go up 3-2 in their series.
A Final Word
Finally, the NBA playoffs crunch time is now. Go look at one of the NBA betting sites below.