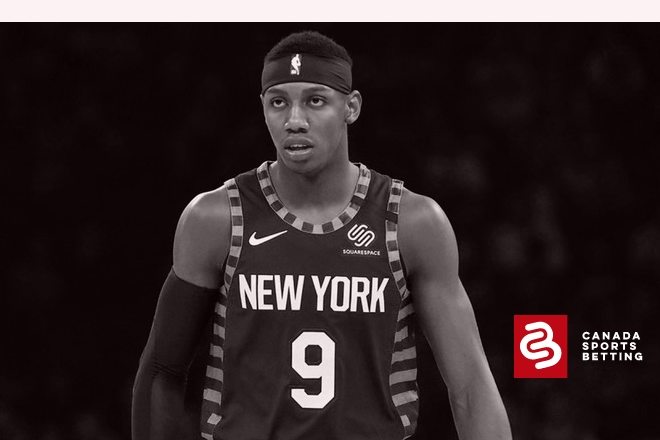 Wednesday night in the NBA features 11 games in all. Here at Canada Sports Betting, we take a look at three picks including one with a New York flair.
As the saying goes, the NBA players are not in "their bubbles" anymore. There will be fans and even more noise on Wednesday night as 11 games are on the schedule. Wednesday night NBA picks may just become a bit of a mainstay but there are some matchups to take advantage of.
The New York Knicks open their 2021-22 season at home against the Boston Celtics. Also, the Utah Jazz tries to build on their success from last season against the Oklahoma City Thunder. Meanwhile, the Phoenix Suns (who almost won it all) open their campaign versus the Denver Nuggets. Now, it is time to take a look at some of those moneyline picks.
The NBA's second night of the season is a big one and we have it covered here at Canada Sports Betting.
Some Wednesday Night NBA Numbers
After all, it is hard to make some picks without the numbers on such a large NBA slate. Moneylines may appear to be a bit all over the place in the early going. There is nothing to be alarmed with and that is more the norm than the exception.
Again, the focus is always on that moneyline. With the NBA odds, here are the moneylines below for Wednesday Night's NBA slate. 
Wednesday Night NBA Pick 1 – New York Knicks Over Boston Celtics
Billy Joel said it best, "I'm in a New York State Of Mind" Words could never be truer as the New York Knicks try to build off last year's playoff appearance. They face the Boston Celtics at home on Wednesday night. Do note the start time is a bit later than usual.
This expects to be a very close game. How do we know? There is an unwritten rule in betting basketball and even football. If a game is within three points or less, it is more or less a pick'em scenario. This is where looking at the spread is a little helpful. The New York spread has ranged between one and two points give or take.
In response, that moneyline is pretty close to even. New York ranges as a very slight favourite. Their number varies from 1.78 to 1.83. Boston's moneyline comes in around 2.00 to 2.05. Both have not deviated too much and barring the unforeseen, will not either.
New York is an intriguing team always because of how they feed off the crowd. There are few teams that do quite like the Knicks. Last year was no exception. They outscored opponents by 3.8 points per game at home compared to just 0.5 per contest on the road. Also, the defence was the number one group in the NBA allowing 104.7 points per night.
The Knicks' margin when they won games was more than 12 a contest. They did win their fair share of close games at home but New York often goes on late-runs much like another New York team — the Brooklyn Nets. Now, the Knicks' defence creates a good deal of their offence. That is something they will want to maximize against the Boston Celtics.
Boston Celtics and New York Knicks Best Bet
Julius Randle, RJ Barrett, and Derrick Rose make a nice little trio. Boston will have a tough time containing them on Wednesday night. The Celtics pose their own dangerous three with Jayson Tatum, Jaylen Brown, and Marcus Smart. Kemba Walker faces his former team which likely is motivation enough.
The New York Knicks are our best Wednesday night bet for this large NBA slate over the Boston Celtics. 
Okay, on to the closest to a sure thing pick, next.
Utah Jazz over the Oklahoma City Thunder
The early consensus is that most pundits expect more of the same out of the Oklahoma City Thunder this season. What does that mean? Bad. This was a team that had a decade streak of making the playoffs and even made a few runs.
Last season, they dismantled the team and decided to rebuild. The results were predictably poor as they went 22-50 on the year. Little has changed in 2021-22. Any team that gets outscored by 10.5 points per contest is going to be picked on frequently when it comes to spreads and especially moneylines.
By contrast, the Utah Jazz played hard and loose. They finished 52-20 in the regular season which was good for first in the entire Western Conference. Then, the playoffs started. The first round was okay but Utah was eliminated in the second round by the Los Angeles Clippers. It left a bitter taste in their mouths.
Now, Utah faces a tougher road in 2021-22 but for their opening night, Oklahoma City is just what the doctored ordered. The 12-point spread is the highest on the Wednesday night slate by a wide margin. Do not overthink this one.
Pick number two is the Utah Jazz defeating the Oklahoma City Thunder
Last Wednesday Night Pick: Phoenix over Denver
The Phoenix Suns' magical run came up short last year as they lost to Milwaukee in six games. To think, they were up 2-0 in the series and just ran out of steam. Injuries and fatigue will do that. After a summer off, they come back and open the 2021-22 NBA season against the Denver Nuggets.
This is a simple pick as well because Phoenix at home is just a high-octane team while Denver was one of the five worst teams on the road in allowing points over the second half. With a decent moneyline, the Phoenix Suns are our pick over the Denver Broncos on Wednesday Night.
Sportsbooks like Sports Interaction have provided some excellent numbers this week.