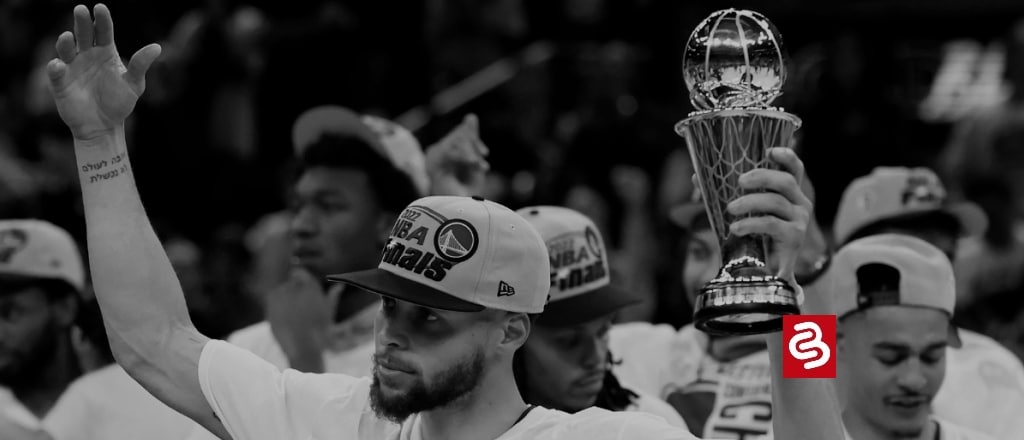 So, there is a little respite from NBA action but there are wagers to bet on. On the bright side, we did the work, did some research, and selected the NBA Final Futures Bets for May 30. Yes, they are always free!
Okay, let's look at some bets for the NBA Final this Monday night.
Golden State's Numbers Keep On Going Down
The Golden State Warriors won the Western Conference crown in five games over the Dallas Mavericks. They get a nice break until the NBA Final starts. It is their quick work of Dallas that helped Golden State's numbers keep on going down. So, it's NBA online betting odds point t0 how much of a favour they have become. Truthfully, NBA Final Futures Bets expects to see a couple of wrinkles in the overall betting plan. Yet, it is so hard to look away from the Golden State Warriors.
The frustration from Dallas was crystal clear in Game 3 but then Game 4 and Game 5 saw those levels increase further. Now, the fifth game was the final one as Golden State just kept firing away on offence en route to a 120-110 series-clinching win over the Dallas Mavericks. Dallas had no answers for even when they somewhat contained Stephen Curry, Klay Thompson hit eight three-pointers in all. It does not seem fair. Does it?
So, the big Warriors win clinched their sixth NBA Final appearance in the last eight years. What happens next? It is now known that no matter their eventual opponent, Golden State will be heavily to ridiculously favoured in this last round. Look at how far they have come. This was a team teetering early on in the playoffs. The Phoenix Suns were more of a top choice than Golden State. Then, the Warriors took over and the Suns were eliminated by the Dallas Mavericks of all teams.
Expect Golden State to take another NBA crown sometime in the next couple of weeks. Golden State is just too balanced for whomever they face. Just last month, one could get upwards in the 3.50 to 4.00 range for NBA Final Futures Bets. Let that sink in. The Warriors were the second and even third choice in some books during the very early promotion of the playoffs. Take them in the NBA Final while one can.
Golden State An NBA Final Futures Bets' Superstar
Golden State presents bettors with a much better option in the NBA Final. With their health pretty much intact, Stephen Curry, Draymond Green, and the company continually rotate in and out. They can beat you inside, outside, or both. Dallas's Luka Doncic found out the hard way that a team full of All-Stars trumps even a great player with a good enough surrounding cast. After all, Dallas sacked Phoenix but could not get by Golden State. It is why Golden State is an NBA Finals Future Bets' Superstar.
Can anyone stop this Golden State blue and yellow wave? Golden State hit at least three of their main bets four times in the last round. Now, this is because of their timely defensive abilities. Golden State annoys opponents and drives them nuts. When their opposition figures out one or two aspects of the Warriors' game, the Warriors adapt. This is a team that can unleash a barrage of three-pointers, pound the glass, and score in transition. It is not an accident they have the NBA's best defensive rating.
Honestly, Golden State is the one team that does not answer to any other team. When the Warriors play at their top level, no other team can match that pace, etc.
Golden State Players Top Most Of The MVP Landscape
Again, this postseason has been a challenge at times just to gauge from game to game. However, the good news is that Golden State has offered a little bit of stability. Three Golden State players top the MVP landscape. That is correct. Draymond Green and Klay Thompson are right next to each other with numbers ranging in the 12.00-13.00 range. No one should be surprised by this.
The cast surrounding Stephen Curry has been incredible. Here at Canada Sports Betting, we bring up this simple number nugget. Golden State has had four All-Stars in this current run with Curry. It is that depth which helps showcase the talents of Curry even more. It is why the guard took home the NBA's first-ever Western Conference Final MVP award.
Now, that is why taking the risk of getting near even odds for Curry becomes a very wise move. Again, understand that this allows a bit of diversity. There are ways to play with the series numbers but that may come later. Right now, the focus is keeping things simple. When it comes to the NBA Final Futures Bets, the notion of anyone other than Curry winning this award feels weird.  On the other hand, though our pick is Curry, it is okay to toss tiny wagers on Thompson or even Green.
Any Other Ideas As We Merge The NBA And BBQ Worlds?
As the Americans celebrate the long Memorial Day weekend, that gives a chance to reflect and be thankful for what soldiers allow many of us to do. Canadians just had their Victoria Day last Monday so it only makes sense to grill a little food and sit back a bit.
The best bet is to wait a bit for some more NBA Futures but do not forget Bet99 and some MLB Free Picks to boot.