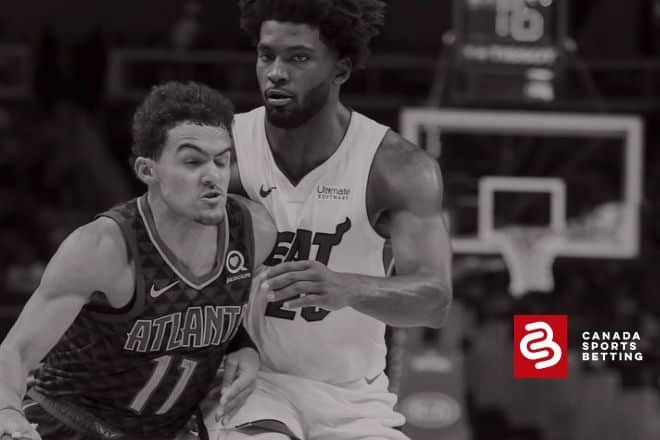 There are 11 different NBA games to bet on Friday night, but we've done the research already to hand-pick the four matchups most worth your money. If you want to start your weekend with extra cash in your pocket, then read our best NBA bets of January 21 right here! 
Against The Spread: Los Angeles Lakers at Orlando Magic
For as bad as the Magic are — their 8-38 record is the worst in the NBA — they're actually not that bad against the spread. They're 20-25 ATS and have a knack for playing above .500 teams (the Lakers are half a game under that right now) very well. That reason is why we're gravitating toward the Orlando-LA spread set by the best sportsbooks in Canada.
Get this, seven of the Magic's eight victories this season have been against teams with winning records. You'd guess those wins would be against bottom-feeding teams, but they're not, it's usually versus solid teams that overlook them. Overlooking an inferior opponent feels like a real possibility for the Lakers on Friday.
In a season that keeps getting worse for the recent NBA champs, they lost by seven to lowly Indiana days ago. They've now dropped four of the past five games and we're not sure they'll lose Friday, but at the very least, they're not covering.
Over/Under 227.5 Points: Chicago Bulls at Milwaukee Bucks
A few days ago, this was the most anticipated matchup inside top NBA betting sites and league circles — as you'd expect when two Eastern Conference contenders square off. But that was then and this is now: the Bulls' title chances took not one but two serious hits in the last week, opening up this over/under opportunity. 
To no one's surprise, it's the injury big striking again. Knee issues took both Zach LaVine and Lonzo Ball down — but the severity of each player's injury is different. LaVine's doesn't appear to be overly serious, but he's still out for the foreseeable future. Ball's timeline, however, is six to eight weeks. He will require arthroscopic surgery.
Without Ball, Chicago's point man, we expect them to struggle offensively. At first, at least, until they work out the kinks of playing without him. Cause of that, we don't expect them to hold their end of the bargain in the scoring department on Friday, thus sending this game into under territory.
Moneyline: Miami Heat at Atlanta Hawks
This game marks the third time the Heat and Hawks have faced off in a nine-day span. Thanks to the schedule gods for that because we're receiving a virtual toss-up in the Miami-Atlanta moneyline.
Why? Because familiarity breeds comfort. The road team won each of the past two meetings in that nine-day span and now entering game three, each team's tendencies should be well known to one another. Our guess is the game goes down to the wire, as the one-point spread hints, and the road team wins again. Unlike the past two games, Jimmy Butler should be at full health in this one which will prove to be the difference-maker.
Moneyline: Memphis Grizzle's at Denver Nuggets
We'll be completely honest: we're rather surprised Memphis are underdogs on the moneyline (and spread by four points). They've won the third-most games this season (31) and are 8-2 in the past 10 games. Even more, they've proven themselves to be road warriors as of late. The Grizzlies have collected wins in six of their last seven road matchups.
We're not complaining because the bookies have just given us a golden betting opportunity. We're taking Memphis to straight-up beat Denver, who've struggled to defend recently (they've allowed 253 points the past two games). That's a no-no against one of the league's highest-scoring offences in the Grizzlies. Safe bettors can take the plus-four spread for Memphis, but we're going moneyline to really cash-in big. 
How To Bet On NBA?
We're barely at the half-point in the 2021-22 NBA regular season. So far, it's been unpredictable with COVID and a historical amount of injuries. But the betting opportunities are just heating up as the playoff race kicks into high gear soon followed by the actual postseason itself. To bet any and every NBA game from now until June, visit one of the bookmakers listed below.
Even more, these same bookies are offering killer bonus offers right now to new players. Through these bonuses, bettors can score hundreds of dollars in free play upon registering for an account. Details on these bonuses are below so get to it for free NBA betting!