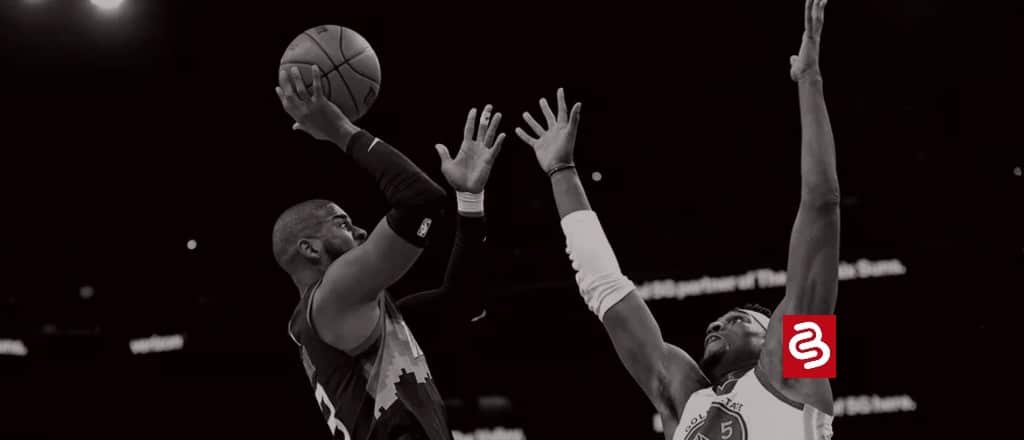 Don't know which of the 11 NBA games on Wednesday to bet on? Welp, you need to read this because we've done the research and selected the very best NBA bets of March 30. And they're all yours — for free!
The Celtics are the talk of the NBA after a crazy three-month rally that started with them as the Eastern Conference's 11th seed to first where they currently stand (likewise, its NBA betting odds to win the East have surged too). Despite that, we're fading Boston on the spread against Miami. Why? Because they just suffered an under-the-radar blow that most bettors and bookies have yet to notice.
That blow comes in the form of an injury to center Robert Williams. While he might not get the attention of a Jayson Tatum, Williams does the "dirty work" for the C's. Williams is an elite defender of the rim and corner threes, evident by his 2.2 blocks per game average, which is second NBA-wide to only Rudy Gobert. His quick acceleration to close gaps on opposing shooters might not end up on the box score, but believe us, it makes a sizable difference.
Without him defending the floor, we see a scenario where Miami is allowed to shoot — which is a dangerous proposition for a team this loaded with sharpshooters. And for all the talk of the Heat being cold, they just snapped its three-game losing streak with a 23-point victory over the Kings. As Boston adjusts to life without Williams, we think Miami can steal this game on the road.
Over/Under 225.5 Points: Phoenix Suns at Golden State Warriors
To no one's surprise, life without Steph Curry has been a struggle for Golden State. Since he's been out with an injury, the Warriors have gone 1-5. Not helping matters is that Draymond Green is slowly recovering from an injury of his own that sidelined him for two months. A weakened Warriors team opens the door for the Suns to impose their will on them, which is what we're betting happens. But rather than taking the Phoenix spread, we're jumping on the game's under.
Why? Because we just don't see the Warriors scoring much Wednesday — not against a Phoenix team that ranks number three in defensive efficiency. And to Golden State's own credit, they are number two in the same metric. Therefore, you're getting two defensive-minded teams on Wednesday and that signals a clear under to us.
Against The Spread: Sacramento Kings at Houston Rockets
Before you place a bet on the Sacramento-Houston spread, you need to be aware of who is NOT playing cause it's a long list. Notable names like De'Aaron Fox, Eric Gordon, Domantas Sabonis, Dennis Shroder, and Christian Wood are all no-gos for Wednesday's matchup (and Alperen Sengun is also listed as questionable). If it feels like both teams are blatantly "tanking" for a better NBA betting pick, it's because they are.
That's why this game likely comes down to which first-round rookie performs better — Jalen Green (second overall) or Davion Mitchell (ninth overall). Between the two opposing rooks, we like Mitchell more on the account that he's streaky hot. In the past four games, he's averaging 24 points and almost nine rebounds. Green might have more raw talent than Mitchell, but he's too inconsistent for our liking right now. Take the Kings to cover in this one!
Over/Under 231 Points: Memphis Grizzlies at San Antonio Spurs
The surprises don't stop coming for the Grizzlies this season. Memphis possesses the second-best record in the NBA and now, are winning even without Ja Morant, an MVP candidate at Canada's best sportsbooks. Stunningly, the Grizzlies have gone 18-2 minus Morant this season. Players like Tyus Jones and Desmond Bane have stepped up in Morant's absence. That "next man up" mentality is a major reason why Memphis has topped at least 120 points in five straight games without Morant.
We expect that offensive success to continue on Wednesday against San Antonio. And to their credit, the Spurs will do their own scoring part too. This team has won four games in a row — all on the road — and has now eclipsed the Lakers for the final play-in spot. We love how both teams are playing as of late, which bodes well for the games over hitting.
How To Bet On NBA Today?
The NBA regular season is down to its final two weeks. That's why if you're not betting on NBA, you need to start looking into it sooner rather than later. You want to get into a betting "rhythm" of sorts BEFORE the playoffs. If you're ready to do just that, then check out one of the top-rated NBA betting sites below.
Better yet, these same sites are offering killer bonus offers, especially if you're a first-time bettor. Bonuses pay out hundreds of dollars in free play, which you can wager at your own will on NBA games. If you're like us and like free money, check out the table underneath. We've detailed the best bonuses available right now so pick to your liking and bet "on the house" with these deals!