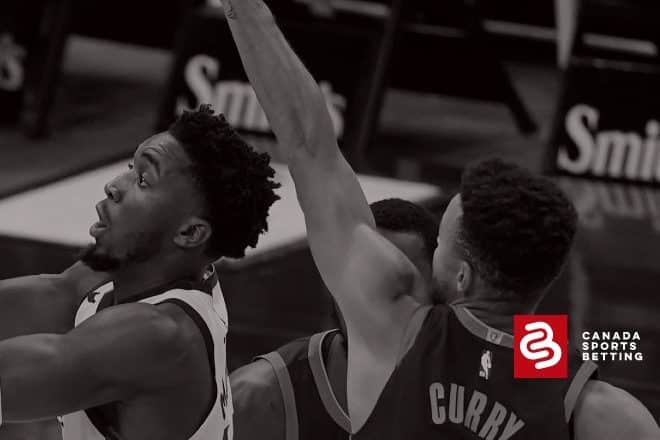 Wednesday, or "hump day" as some like to call it, is a calm night in the NBA with only 10 teams in action. But calm doesn't necessarily mean bad because you can focus on the few games being played when betting. If you're stuck and need help identifying the best bets for February 9, then you need to read this! We're giving you free picks to make for Wednesday night!
Moneyline: Chicago Bulls at Charlotte Hornets
We begin in the East between two slumping teams. On one hand, you have the Hornets, who are 3-7 in their last 10 games. That includes a four-game slide on their home floor, surprisingly. The Bulls are 5-5 (the two most recent ones being back-to-back home defeats) as they try to stay afloat with key contributor Lonzo Ball injured (robbing us of a fun matchup with his brother Melo here). Canada's best sportsbooks have set the Chicago-Charlotte moneyline as a virtual toss-up, which immediately caught our eye.
The X-factor in this game will be the Bulls' Nikola Vucevic. The grizzled veteran is red-hot as of late with averages in the 20-point and 13-rebound range over the last 10 games. After drawing two straight rough matchups — Joel Embiid then DeAndre Ayton — Vooch has an easier matchup against the Hornets. Heck, the last time these two teams met (resulting in a double-digit win for Chicago), Vooch went off for 30 points, scoring at Will from the perimeter ANd inside.
We just can't vouch for any type of bet on the Hornets right now. They've lost five in a row — three of which by double digits. Hammer the Bulls on the road here!
Against The Spread: Golden State Warriors at Utah Jazz
This is the third meeting between both teams and given how those games ended, we're actually taken back that the top NBA betting lines have the Warriors as underdogs. It doesn't make sense since Golden State won both those previous matchups — each last month, no less. On Jan. 1, the Dubs went on the road to gut out a seven-point victory then added a two-point 'W on January 23 (though, that was with no Donovan Mitchell in the lineup). Tell us again, why the heck is the Jazz the spread favourite on Wednesday?
Did we mention the Warriors have won nine straight games? Because that too is a thing. Even without Draymond Green, Golden State has adjusted on the fly. Klay Thompson is looking like the Klay of old on offence. And most importantly, Steph Curry has snapped out of his shooting slump.
In case you needed any more reason to bet the Dubs, here is one more: Utah will once again be without its defensive anchor, Rudy Gobert. The big man remains injured, which should open the door for the Warriors to thrive offensively. The game might be close, but the Dubs will pull out the victory and cover in the process.
Against The Spread: San Antonio Spurs at Cleveland Cavaliers
Oh, boy, do we love the spread line between San Antonio and Cleveland. That's because the Cavs have ALL the momentum leading up to the home game. They've won six straight games at home, holding a 17-9 record inside their arena this year.
But here's an even bigger reason to bet with them: Wednesday will most likely be the debut of Caris LeVert for Cleveland. He was acquired days ago in a trade and LeVert is an instant factor for a Cavs team fighting for their playoff lives. This season, LeVert is averaging 18.7 points, 4.4 assists and 3.8. He and the rest of the team should be energized in the Wednesday debut, which will help Cleveland cover the six-point spread with ease.
Over/Under 208 Points: Toronto Raptors at Oklahoma City Thunder
Don't look now, but Toronto is ascending up the Eastern Conference standings. They've won 8 of the last 10 games, which has them in the conference's sixth seed — ahead of Brooklyn and Boston. Now they draw a matchup versus Oklahoma City, a team they've already beat 110-109. We like the way the Raptors are playing and we could see them pile up points against a mid-tier Thunder defence. Take the over 208 points in this Toronto-OKC clash!
How To Bet On NBA Today?
We like the four bets above the most on Wednesday night, but of course, there are other betting opportunities too. To bet on the NBA, whether today or at any other point in the season, then head to one of the bookmakers listed below. These bookies have everything you're looking for — a huge NBA betting menu, good prices, and sportsbooks bonuses for free play. Click around the table underneath to get started before NBA games startup!