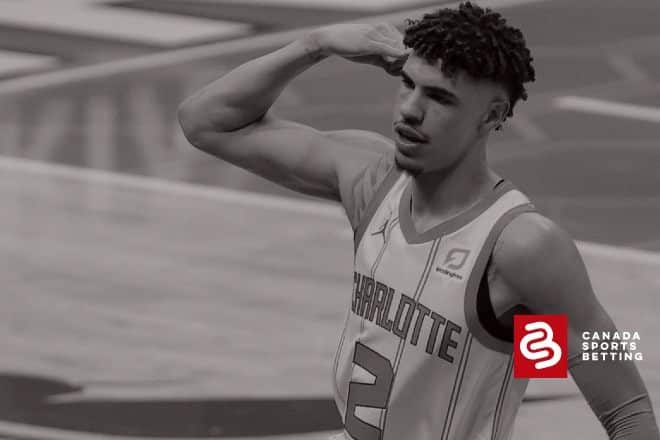 Want to kick-off the weekend with some winners in NBA betting? Welp, we've hand-picked our favorite NBA bets for January 14 and we're giving them to you right here and now. Friday's NBA schedule is packed with wagers, but we like these four bets the most!
Against The Spread: Orlando Magic at Charlotte Hornets
Let's begin with the Magic at Hornets, which at the best Canadian sportsbooks, has the most lopsided against-the-spread line of the night at 10.5 points. But as has been ordinary with Orlando, that spread feels right on-point. The Magic, after all, hold the league's worst record at 7-35.
Things have gone from bad to worse for Orlando this season, as they are amidst a 10-game slide — half of which were double-digit losses. While every team is injured or affected by COVID, the Magic have been ravaged since the get-go. Franchise building blocks such as Jalen Suggs, Markelle Fultz, Jonathan Isaac, Wendell Carter Jr., and Mo Bamba — all first-round lottery picks — remain out. When the best player in your lineup is rookie Franz Wagner, as is the case for Orlando, you know you have a problem.
If you bet on Magic to cover the spread, you'll have a problem too. Until they get healthy (or if ever), we're fading Orlando no matter the opponent. Give us Charlotte and the points here!
Moneyline: Boston Celtics at Philadelphia 76ers
The Sixers-Celtics rivalry runs deep, which is why this game should receive heavy action at the most-popular NBA betting sites. These two teams have met twice this season already with each game going down to the wire and one win apiece for each side. That competitiveness, both historically and recently, is why we're jumping on the Boston-Philadelphia moneyline, rather than spread or over/under.
Both these teams match up very well, which means when making a pick, you have to find an edge that could prove to be a difference-maker. Here's one: the Sixers aren't particularly good at home with an 8-9 record. In another close game, we're picking the C's to pull off the minor upset over their rivals.
Moneyline: Golden State Warriors at Chicago Bulls
Here's another juicy Friday matchup featuring the East's No. 1 seed and the West's No. 2 seed — in what some would say is an NBA Finals preview. Don't put us in that crowd, however, because we're not as optimistic about the Bull's title chances, certainly not compared to the Dubs. But we can worry about that in June, right now in January, we're riding the Bulls' moneyline to the bank.
Why? Because Chicago is trending up and Golden State is going the opposite way. With a balance of offence and defence, the Bulls have strung together eight wins in the previous 10. The Warriors, on the other hand, have lost four of the previous five games.
The Dubs just look tired as of late. In each of those losses, they were held to under 100 points. The fresh legs they do have, Klay Thompson will sit out this game too. Ride the Bulls' momentum and fade the Warriors' slump in this mid-season matchup.
Against The Spread: Atlanta Hawks at Miami Heat
These two teams met just two nights ago in Atlanta and it ended in a 24-point victory for Miami. The Heat pulled this off despite having six players on the inactive list, including team leader Jimmy Butler, who will miss Friday's clash too. With that recent result, we're a little surprised at how close the spread is between Miami and Atlanta.
But hey, that just means we've uncovered a solid betting opportunity. Take the Heat to duplicate its performance, this time in the friendly confines of home. Miami flustered Trae Young last time out, holding him to 15 points. Expect the Heat to smother him defensively in a similar manner here again, which crushes Atlanta's chances at covering.
How To Bet On The NBA?
Now that you know what the best bets on NBA are Friday, all that's left is for you to place your wagers. Whether you're following our advice or fading it — we won't be offended either way — you can lock in your bets at one of the online bookmakers listed below. These are the "best of the best" among Canadian bookies, not just at offering lines, but also at killer bonus offers. The table below details what bonuses are currently available, but as you can see, hundreds of dollars in free play could be yours right now so don't miss out!