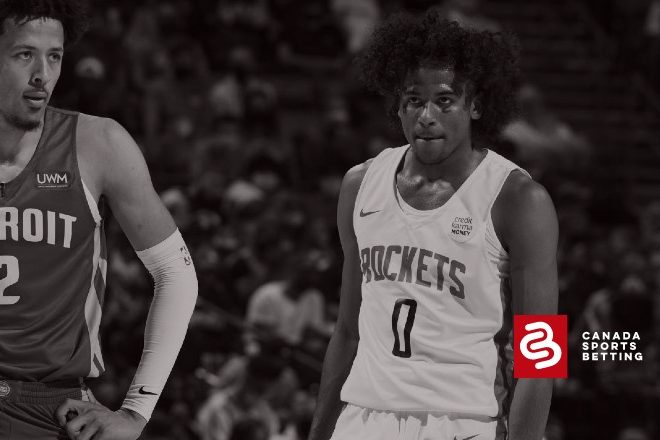 We're well past the halfway point of the NBA season and not only is the playoff race heating up, but so is the battle for individual awards — Rookie of the Year, Best Coach, etc. These awards are available in the betting market and we're giving you the best picks for 2022 player props right here! Read on for free and expert NBA betting advice!
Coach of the Year Pick
Steve Kerr was the odds-on favourite to take home this hardware early on in the year at Canada's best sportsbooks but has since given that up advantage — a recent so-so stretch by Golden State likely hasn't helped his cause. The new betting favourite is Monty Williams and he's exactly who we're vouching for as a Coach of the Year bet.
Many believe Williams should've won the award a year ago (he barely lost in what was the smallest margin of defeat since at least 2003) and this could very well be a "make up" decision by voters. But it's not like Williams doesn't deserve it. He has the Suns with the best record in the NBA (41-10) with the All-Star break approaching — showing there's no NBA Finals hangover whatsoever. We don't see Phoenix faltering in the second half of the year (unless an injury strikes), which should keep Williams betting chances steady.
Speaking of which, that's part of the reason why Williams is our choice over, say, Billy Donovan or J.B. Bickerstaff. The respective teams of those coaches, Chicago and Cleveland, have significant injury issues at the moment. In the Cavs' case, they have season-ending injuries that won't be resolved. Naturally, you'd expect that to affect the on-court production in a negative way. Therefore, we're taking Williams and betting him now before the Suns keep winning and shooting his betting line up higher. Take him while value still exists!
Defensive Player of the Year Pick
Rudy Gobert has had a stranglehold on this award over the last four years — winning it three of those times. That's why it's no surprise he's once again favoured in 2022. However, Draymond Green is almost even with him odds-wise right now. The Defensive Player of the Year pick feels like a two-man race between both and in that scenario, we're giving Green the nod.
Our worry with Gobert is voter fatigue. Heck, it might be exhaustion at this point. Only two other players — Dikembe Mutombo and Ben Wallace — have won DPOY four times, which Gobert is aiming for. Its elite company and Gobert's defensive ability at the perimeter remain an issue for him. The Jazz has also regressed from last season when they finished with the NBA's best record. We just sense Gobert lacks that "wow factor" this year to put him over the top with voters.
Green, admittedly, is also a risky bet because he's currently injured and has been for almost a month. His return remains in the air, but in a weird way, his absence has also solidified his DPOY case. The Warriors have taken a noticeable step back without him in the lineup — a "wow factor" that Govert lacks. The question is: can Green get healthy enough to regain the DPOY vote? It's a risk but we're saying yes and taking him here!
Rookie of the Year Pick
Evan Mobley is running away with this award, hence his 1.71 betting price. Mobley is proving to be a solid two-way player for a Cleveland team that's actually competing for a playoff spot. Barring an injury, it will be hard to knock Mobley out of the Rookie of the Year pick, but we're going to choose someone else based on value alone — not necessarily because they are better than Mobley right now.
Our value pick is Cade Cunningham, who's noticeably improved as the season has worn on. If he can continue the on-court improvements in the final 30 games of the year, his 7.0 betting line becomes a massive bargain. Cunningham has averaged at least 17 points in back-to-back months and he's worth latching onto in case he can ascend into 20 points-per-game territories. Plus, there's not much money to be made betting Mobley at these odds.
How To Bet On NBA Player Props?
To bet on NBA players' props, you'll want to head to one of the popular NBA betting sites listed underneath. They not only carry the three props we mentioned above but other ones too — including MVP, Most Improved Player, Sixth Man of the Year, etc. These bets are all part of their NBA betting menu, which is extensive, from now until the NBA Finals in June.
But that's not all. These same sites listed below also offer lucrative bonuses — worth hundreds of dollars in free play! The underneath table details what bonuses are currently available. Redeem one of these bonuses and your NBA player prop bets could be "on the house" so don't pass up this opportunity!