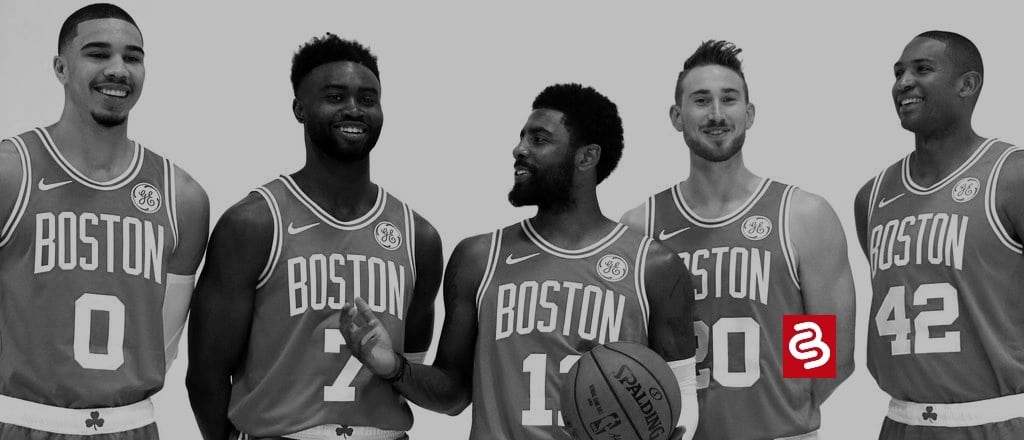 So, what if we told sports fans there was a way to bet even more on NBA futures bets? Ideally, you should read this because we've done some more work and selected the best NBA Series futures bets as of May 20. Hey, these picks are for free too!
Now, let's look at some possible "Conference Finals" outcomes via our table as of early Friday morning.
Boston Celtics Best NBA Series Futures Bets
The Boston Celtics continue to see shortening numbers in the NBA Series Futures to come out of the East and win the NBA Title. NBA online betting odds to win can lend themselves to variety. Honestly, we have found a few different ways to ride Boston going into the weekend. Why? This is due to the fact that we can use series predictions and even a length of series as a hedge "cop-out" of sorts.
The series predictions become an immense asset when tossing out the smallest of wagers. This allows the bettor to take a bit more risk to try for a little extra return. For example, say you believe the Boston Celtics could win their series over the Miami Heat in six or seven games. That seven-game number is hovering around 6.00, but six games drop to under 4.00. Why? Given the tendency of home-court not being automatic, teams are winning more on the road.
So, look at the last round against the Milwaukee Bucks. The Boston surge caused the numbers to ebb and flow but remember the Celtics won twice on the road. There was an overall trend in the best NBA futures bets, with Boston's continuing shrinking numbers. With the team presumably healthy and having home-court advantage, they could take advantage of a Miami team that does not play quite as well on the road (see even the Philadelphia series).
Expect Boston to be less complacent when going up against Miami. Honestly, the problem is when certain players went out of the Milwaukee lineup, the Celtics got a bit too complacent. It almost cost Boston the series. Can the Miami Heat potentially get out of the East? Yes. Is Boston the better team? That answer is also yes. This is why the Boston Celtics are still our prime choice to advance in six games at 3.80. One can even look at that seven-game number at 6.00 to toss a few dollars on too.
Golden State Best NBA Series Futures Bets
To the dismay of more than a few pundits, the Golden State Warriors made their Western Conference defeat of the Memphis Grizzlies more challenging. The Warriors were up to three games to one and ready to pounce. Then, they got destroyed in Game 5. Even Game 6 was an adventure as Golden State went to a more physical approach. It worked but this made the game much closer than most felt comfortable with. Golden State and Dallas are currently doing battle in Round 3. We are tailing Golden State in our Best Series Futures Bets.
Why? This is because we underestimated just how good Memphis was without JA Morant. However, most everyone was floored at how Dallas blew out Phoenix by more than 30 points on the road. Considering, Dallas held the Suns to 27 first-half points. Golden State faces a more daunting task than it appeared even a few weeks ago.
So, the bad news for Golden State is that despite their top-flight offence, a defence that can ratchet the intensity, and their championship intangibles is this. Dallas plays stubbornly and to their strengths. They are willing to even concede games to save energy. That became more clear as the round against Phoenix continued. Golden State has a tendency to let up. They cannot now with a spot in the NBA Finals at stake.
Now, the rationale for us is to place a solid wager on Golden State to win in six games. Also, that allows for some smaller wagers on the surrounding outcomes. The five-game outcome and seven-game result are about the same. The hedge may lean more towards the five if Golden State plays the way they are capable of. Honestly, they are worth this best NBA Series Futures Bet at that number above 5.00.
The Idea Of Other Series Betting Options This Round
One needs to be aware of how some of the other NBA Series Futures could work. When things were at their worst, some forget that there are hedges in the best NBA Series Futures bets. Boston and Golden State top the NBA Online Playoff Betting Odds for a reason. Again, finding different values is always about finding that next angle. It never hurts to look at a series from a myriad of "betting points".
The series outcome numbers shorten a little bit when it comes to not having to attach a team to the number of games. They move down from 5.26 to 3.01. Granted, that is still better than the overall moneyline. Betting smaller and smarter allows a wagerer to diversify. This is why, here at Canada Sports Betting, gaining more options helps.
Then there are some other possible "hedges" in addition. The mere idea that one can bet on the over/under of series games and series spread (plus or minus 1.5 games) adds to the potential action. Golden State at -1.5 games is even at 1.87, while Boston moves to 2.01 with a -1.5 game line. Hence, one of our value NBA series future bets to hedge is taking six games for either conference final.
Some Other Sports Betting Options
The weekend is here, sports fans. Go check out some of these top Stanley Cup betting sites below and see if you can make some extra money on the ice as well.