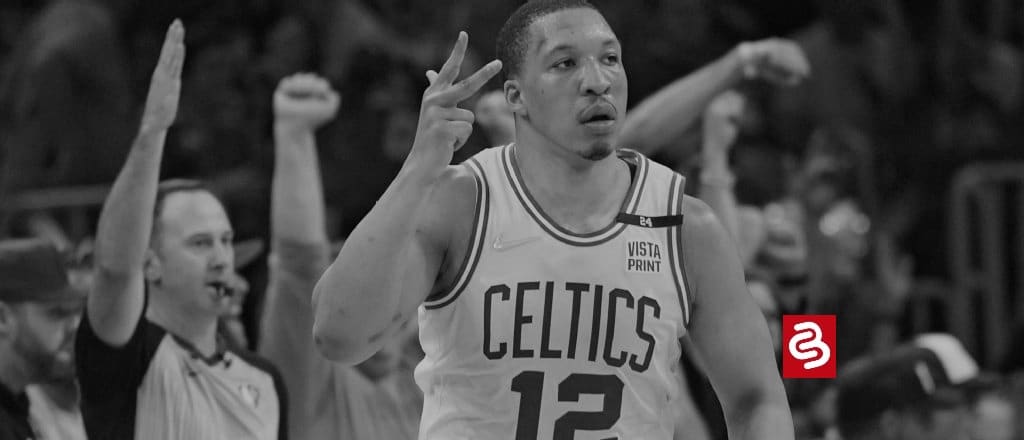 So, it is time again to take a look at those NBA futures bets on Friday. Ideally, you should read this because we've done the research and selected the best NBA futures bets for May 20. The nicest part is these picks are available for our readers for free!
First, let's look at this "Conference Finals" round table edition as of early Friday morning.
Golden State Carries Lead In NBA Futures
The Golden State Warriors continue to carry the lead in the NBA Futures to come out of the West and win the NBA Title (likewise, Dallas' NBA betting odds to win the league have shortened too). Honestly, we're still riding the Golden State wave going into the weekend. Why? This is due to the fact that Golden State still has a tiny bit of plus value for now. That keyword remains for now.
The reversal errs shortening for Golden State came at the hands of the Phoenix Suns elimination. This allowed Golden State to face the Dallas Mavericks instead. Luka Doncic and Jason Kidd keep finding ways to achieve success. Dallas was thought to be dead in the water against Phoenix more than once, but behind Spencer Dunwoodie of all players, the Mavericks found their way to the Western Conference Final.
So, Golden State has a little bit of a problem. The surge has caused enough bettors to send their number falling from 4.15 all the way down to 2.23. There was an overall trend in the best NBA futures bets, with Golden State's continuing shrinking numbers. With the team healthy again, fewer obstacles exist between Golden State and the Western Conference crown. It feels like Dallas is a mere speed bump here, but Phoenix did say the same thing about Dallas. Look at how that turned out.
Expect Dallas to be plenty ready for Golden State. This is where that series gets more intriguing. What should have been maybe a quicker series has the look of a series that may go six or seven games. Do the Warriors make this Western Conference Final more of a series than it has to be (see Memphis series)? They still possess championship pedigree, and that is enough. This is why the Golden State Warriors are still our prime choice to win the NBA crown even at 2.23.
Are The Boston Celtics The Best NBA Futures Bets' Darling?
To the surprise of quite a few pundits, life is still good for the Boston Celtics. The Celtics won 51 games during the NBA season, and the Miami Heat topped the East with 53. Boston and Miami are currently doing battle in Round 3. The Celtics survived an epic showdown with the former NBA champion, Milwaukee Bucks. The question becomes what happens with Boston now. One idea is as follows. We are riding Boston for one of our best NBA Futures Bets for Friday.
Why? This is because we underestimated the impact that Boston lacked a killer instinct somewhat. Now, there is some truth to it. Boston needed a late first-half foul call in Game 7 that changed the momentum. This gave them a five-point lead at halftime instead of two. It sparked a second half where the shots kept falling, and Milwaukee had no answers. Not surprisingly, it is the end that justifies the means.
So, the bad news for Boston is that despite their top-flight offence, the best defence in the league, and second-best net rating is, this fact. Miami plays like a team and just does not go away. Miami is persistent on a level that maybe even Milwaukee was not. The joke is that each round gets harder and harder. This Boston team has higher aspirations after knocking off the champions. Leave it to Miami to perhaps humble them a little in this series.
Now, the rationale for us is to place a small wager on Boston at this point. Also, they can make us a bit more money than even Golden State. There is a lot to like, but Boston did shorten a good bit from two weeks ago (it was at 5.25). Also, we at Canada Sports Betting give them a better chance at the outright too. Their balance is the best among the four teams. Honestly, they are worth this best NBA Futures Bet for Friday.
Could Miami and Dallas Have A Case In Best NBA Futures Bets?
One needs to be aware of how Miami and Dallas got here. When the doubters grew vocal, Miami found a way to silence them as a best NBA Futures bet. The outcome did not feel in doubt to Miami as they asserted their defensive fortitude. Jimmy Butler and company righted the ship even when Philadelphia tied the series at two. Miami possesses one of the better NBA Playoff Betting Odds for a reason.
The strangest aspect is the numbers have not shortened much at all with Miami. They moved a tiny bit from 5.86 to 5.25. Granted, they are playing the Boston Celtics. However, no team is matchup proof. The Heat have arguably the best sixth-man in Tyler Herro. Their depth can go up against any team's — even the aforementioned Celtics.
Then there are the Dallas Mavericks going against Golden State. The spread and again, those conference and championship numbers are just too unbelievable to be true. Yet, these are 100% accurate. This normally makes Dallas a great choice for at least tip jar wager. After all, the worst that happens is they lose. Hence, one of our value NBA future bets is the Dallas Mavericks.
Working For The NBA Weekend…
The weekend is here, NBA wagerers. Go check out some of these great NBA betting sites below and see if you can make some more Round 3 dollars.