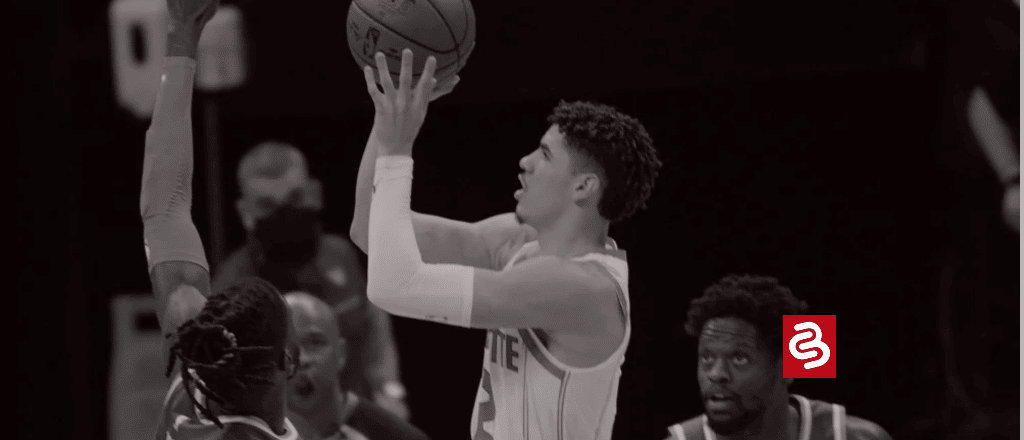 It's a jam-packed night in the NBA on Wednesday for players, fans, and bettors alike. For the latter crowd, which are the most worthy bets of the night? We've picked the four that we think you need to bet betting on and we're giving them to you for free! Give us a read to find out the very best NBA bets of March 23, 2022.
The highest over/under total of the night is reserved for the Kings-Pacers matchup. Neither team is particularly good, which usually leads the best Canada sportsbooks to set high over/under lines and that's no different on Wednesday.
This game was supposed to be a reunion of sorts. At the trade deadline, both teams made major moves, swapping Domantas Sabonis and Tyrese Haliburton (three-point sharpshooter Buddy Hield was also involved). However, Sacramento's Sabonis just got injured and is expected to miss 10 days. Though, Indiana will have the services of Haliburton and Hield — which one would think want to show up their former team.
Both are certainly capable of doing so. Haliburton has been as good as promised so far for the Pacers. In 16 games with them, he's averaging 17.4 points, 9.1 assists, and 4.3 rebounds — all of which are improvements from his stats whilst with the Kings. Hield has bumped up his numbers in each category, as well. Since the trade, Hield's stat line averages 18.4 points, 5.3 rebounds, and 5.0 assists.
While we're confident the two will have a field day, we're not so sure Sacramento can keep scoring pace. Not only is Sabonis out, but its other star player, De'Aaron Fox, is doubtful. A hand injury has kept the guard — who the Sacramento front office essentially picked to build around rather than Haliburton — out of action. This feels like a romp win for Indiana, but in that, the under will hit since Sacramento will struggle to score.
Against The Spread: New York Knicks at Charlotte Hornets
Don't look now, but the Hornets are one of the hottest teams in the whole NBA. They've won five in a row and are now ninth in the East — good enough for a play-in playoff game. The most-popular NBA betting sites, like Bet365, have taken notice, hence why Charlotte are six-point favourites on the spread over New York in this one:
In betting, it's rarely a bad idea to "ride the momentum" and that's the Hornets here. We're hammering its spread line — and honestly, this might be the bet you sweat out the least. They're playing with confidence, and in turn, that gives us betting confidence. No one personifies this more than Miles Bridges. During the winning streak, Bridges is averaging 22.0 points, 5.8 rebounds, 5.8 assists, and just 1 turnover per game. Most impressively, Bridges' field-goal percentage is 57.4 and from beyond the arc, he's hitting 55.2 percent.
Another key to Charlotte's late turnaround? Isaiah Thomas, who was just signed for the rest of the season. He's been on the roster for seven games now, providing a spark off the bench and, perhaps, lending leadership to the franchise's lead point guard, Lamelo Ball. If you can only bet on one NBA game on Wednesday, let it be this one and the Hornets' spread. Bank on it!
Against The Spread: Brooklyn Nets at Memphis Grizzlies
We're actually surprised the Nets-Grizzlies spread is only 2.5 points. That's because MVP candidate, Ja Morant, has been ruled out of the game with right knee soreness. The injury robs us a chance to see him vs. Durant, an MVP contender in his own right. But as a bettor, this is an opportunity to seize and drop wager on Brooklyn to cover.
This is the second game in a row Ja will miss. Without him, the Grizzlies beat the breaks off the Rockets by 24 points. But that's the worst team in the NBA and the Nets, well, they're perennial NBA contenders. And since this game is in Memphis, Brooklyn will have the services of Kyrie Irving. All things considered, this feels like a Nets win by three or more, which covers the spread.
Against The Spread: Golden State Warriors at Miami Heat
Could this be a potential NBA Finals preview? It's possible given the talent level of both teams when healthy. Immediately, we're drawn the games spread because Golden State feels a tad undervalued here.
We get it, they're coming off an ugly — and we mean ugly — loss last night. The Dubs mustered only 90 points, losing to the lowly Magic by four points. We get it, teams on the second half of a back-to-back is a risky proposition. We get it, Steph Curry is injured. But despite that, we're taking Golden State to cover.
Why? Even without Curry, this team possesses three All-Star calibre players in Draymond Green, Klay Thompson, and Andrew Wiggins. And against stiff competition, we expect the three to be at their best come Wednesday. At the very least, the Dubs play the Heat close.
How To Bet On NBA Today?
Aside from the four games, we covered above, there are seven more on the schedule Wednesday. You can bet on each NBA game today at one of the Canadian bookmakers listed below. You'll be hard-pressed to find better value on NBA betting odds than what's available at these bookies. See for yourself by clicking around the underneath table.