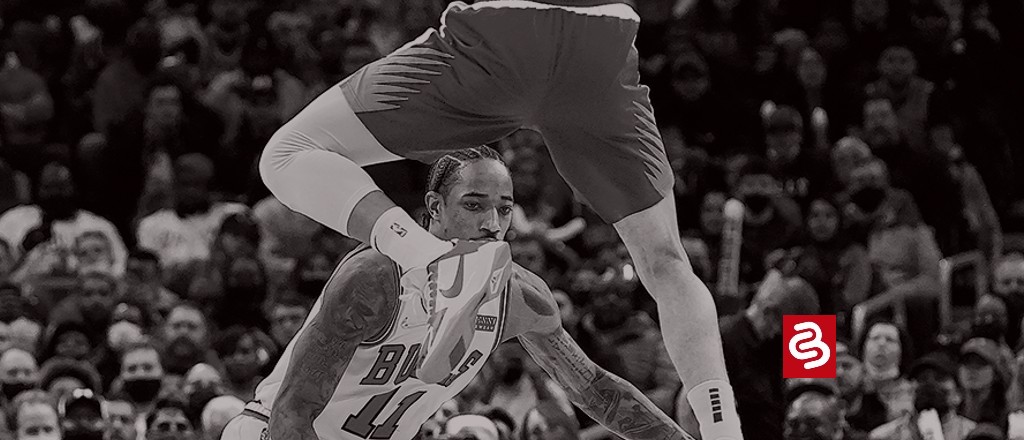 What's a better way to kick off the weekend than winning some cold hard cash at NBA betting? If you read our advice, we believe that's your fate on Friday night. We've compiled our very best NBA bets of March 18 for you in this article. Here are the four wagers we like most tonight:
This might be one of the most bet-on games at Canada's best online sportsbooks. It's a juicy matchup between a pair of 40-win teams, each possessing a do-everything playmaker (more on that soon) from overseas. While the spread and over/under lines are tantalizing, we're most intrigued by the Dallas-Philadelphia moneyline.
Flat out, we think the Mavs are winning. The "safe" choice would be to bet them to cover the plus-three spread. But it's Friday and we're feeling a tad riskier going into the weekend. Not only that, but Luka Doncic proved the Sixers can't stop them the last two the two faced-off. Back in February, Doncic went off for 33 points, 13 rebounds and 15 assists as Dallas secured a nine-point victory.
Sure, Joel Embiid can counter Doncic's greatness. Embiid — who has the best NBA betting odds to win MVP — has scored at least 34 points in four of the previous five games. But we can't help but feel fatigue will soon set in for the big man come, perhaps in this very game. As James Harden gets accustomed to the new team, Embiid has taken on an even bigger role, which may be detrimental in the long run given his durability issues. It'll be a dogfight of a game, but we have the Mavericks winning behind another herculean effort from Luka.
Against The Spread: Boston Celtics at Sacramento Kings
It's time to start talking about the Celtics as serious Eastern Conference contenders. We speak that way about Brooklyn, Chicago, Miami, Milwaukee, and Philly, but it's time to end the disrespect for Boston and include them in the conversation. They're fresh off stomping the Warriors by 22 on the road, and off that momentum, we have the Celtics to cover a nine-point spread versus a woeful Kings team.
Per usual, Boston's defensive prowess keyed them to victory against the Dubs. They held Golden State to just 37 percent shooting from the field and also their lowest-scoring half (32) of the year. And on offense, it was once again the Jayson Tatum and Jaylen Brown show, both pouring 26 points apiece for the C's. But ultimately, what's turned the C's around is the consistency of both its one-two scoring punch and its dynamic defense. It's rare nowadays when either falters.
And believe us, we sure don't expect them to falter when they visit Sacramento. The Kings have lost five of their previous six games — and in those losses, they gave up an average of 124 points on defense. Expect a huge night from Tatum and Brown, which will help the Celtics cover the spread with ease.
Over/Under 229.5 Points: Chicago Bulls at Phoenix Suns
Last month, these two teams squared off in Chi-Town. It was an electric night offensively as the Suns hung on to a 127-124 win. Both team's top scorers — Devin Booker and DeMar DeRozan — scored 38 points apiece. Is an encore in store Friday? We think so, hence why we're betting the over 229.5 points in this Chicago-Phoenix showdown.
While Chris Paul was a part of that February tilt, but won't be on the floor Friday, we feel the Suns have adjusted well without its floor leader. He's been out for a month now and Phoenix continues to roar toward the Western Conference first seed. That's partly due to Booker taking on a facilitator role — and flourishing at it. He might not put up 38 points again, but he'll set his teammates up to do the scoring damage and send this game past over territory.
Against The Spread: Los Angeles Lakers at Toronto Raptors
Alright, that's it, we're done betting on the Lakers to cover the spread, in this game versus the Raptors, and any other matchup the rest of the regular season. This team just lacks any fight, evident by its three-game losing streak (all of which by double-digit points). Each of those losses features stretches where Los Angeles is playing lackadaisical on both ends of the floor.
Matter of fact, the second game in that stretch was versus Toronto. It happened in LA — not Toronto as Friday's game will be — the Lakers rolled over in a 114-103 defeat. Until Russell Westbrook is a goner, we're fading LA with our bets often and regularly. We just have to after being burned by Los Angeles so much, especially after the All-Star break.
How To Bet On NBA Today?
The NBA playoffs will be here sooner than you know it — a month's time to be exact. To bet on the postseason, plus this final stretch of regular-season games (which feel playoff-esque), you'll want to visit one of the popular NBA betting sites we've featured underneath. These bookies have you covered for all things betting on the NBA. But hey, don't just take our word for it, check 'em out and see for yourself!