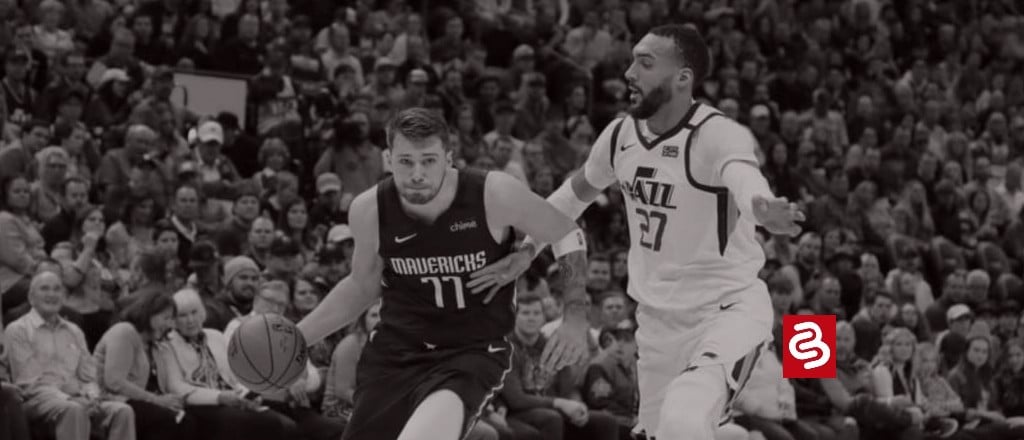 Against The Spread: Miami Heat at New York Knicks
Miami enters this matchup tied for the Eastern Conference's number-one seed and a top NBA title contender at Canada's best sportsbooks. They have 23 games left in the season and with the way things are shaping up, they could "run the table" from here on out. But to do so, the Heat will first need to take care of business against the Knicks, why drew us to the game's spread bet.
For one, Miami will play 15 of their final 23 games at home. Two, they're seemingly healthy again after battling a litany of injuries since the season began. The only key piece that's injured right now is Tyler Herro, who's listed as a game-time decision for Friday. And they draw a very winnable matchup here against a beat-up New York team.
The Knicks will be without three of its top-five leading scorers on Friday — RJ Barrett, Derrick Rose, and Kemba Walker (who is shut down for the rest of the season). New York isn't rich in talent to begin with and doesn't have the depth to make up for the injured players, especially against a Miami team that's won six of their last seven. We expect Heat to win this matchup in blow-out fashion inside Madison Square Garden, covering the four-and-a-half-point spread with ease.
Moneyline: Philadelphia 76ers at Minnesota Timberwolves
Is the newly-added James Harden finally playing his first game in a 76ers uniform? That's the question atop bettors' minds when evaluating the Philadelphia-Minnesota moneyline. Welp, according to "sources", Harden is indeed debuting on Friday night. It hasn't been officially announced but we're making our pick with the assumption that "The Beard" is playing.
While we're optimistic about Harden's long-term impact on the Sixers, we're more pessimistic in the short term. And that's no slight to Harden, but even for a player of his caliber, it's tough to get thrown into a completely new environment three-fourths of the way into the season. "Bumps in the road" should be expected, especially in the first game versus the Timberwolves.
Plus, Minnesota matches up well with Philly. Karl Anthony Towns isn't an equal to Joel Embiid (no one is), but there's not a massive gap between the two bigs. KAT should at least be able to "contain" the MVP favorite per the current NBA odds. If he does, this will be the T-Wolves game to lose. Take them as underdogs here!
Against The Spread: Dallas Mavericks at Utah Jazz
Utah and Dallas are neck-and-neck in the Western Conference standings. Currently, the Jazz are fourth, while the Mavs are right behind in fifth. This is why we're surprised the betting spread is as high as six points. That's an oversight by the bookies in our mind.
Thankfully, bookie oversight creates betting opportunities and we're hammering the Mavs underdog spread here. This team went into the All-Star break on a hot streak, having won six of seven games. To no one's surprise, Luka Doncic is behind Dallas' recent success. During that stretch, Luka had games of 51 points scored, 49, and 45.
Did we mention these two teams played on Christmas Day? They did and the Jazz gutted out a four-point win that night. But here's the kicker: Doncic missed that game with COVID. With him back in this game and playing at an MVP-level currently, we expect the Mavs to cover the spread — if not win outright. Risky bettors can jump on the Dallas moneyline, but the spread feels like a layup.
Over/Under 224.5 Points: New Orleans Pelicans at Phoenix Suns
This is a tough game for the Suns. For one, it's the second of a back-to-back after playing Oklahoma City on Thursday. Second, this team is still adjusting to life without Chris Paul. He'll be out for six to eight weeks after not missing a single game before the All-Star break. Fatigue and an absence of a team leader are pretty detrimental, which we believe will affect their scoring output. Bet the under in the Pelicans-Suns matchup given those detrimental factors.
How To Bet On NBA Today?
The stretch of regular-season games after the All-Star break is when the NBA really "flips the switch." We're practically in playoff mode now, which makes betting on the NBA actually easier. No more resting star players, no more teams "mailing it in" — games actually count now. To bet on the NBA Friday and the remainder of the season, visit one of the betting sites listed below.
The underneath bookmakers are offering killer bonus offers to bettors at this very moment. By killer, we're talking deals that dole out hundreds of dollars in free play. Hundreds! For free! The table below has details on what bonuses are currently available. To claim your free money, just hit one of the "play now" buttons!