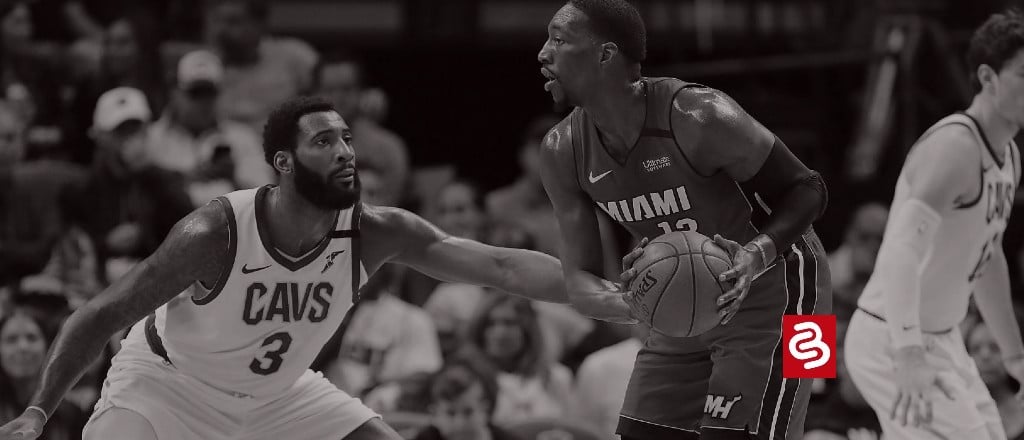 It's Friday and you know what that means — a huge slate of NBA games to make money off of! Indeed, the night is packed with betting opportunities but not each is worth your time and money. To get the best NBA bets of March 11, read this. Our advice is free, but the money you make will be the real thing!
Against The Spread: Miami Heat at Cleveland Cavaliers
When evaluating the spread between Miami and Cleveland, the question immediately goes to: is Jimmy Butler playing? He missed the last game, a 21-point loss to Phoenix, with sinus congestion. It's the 21st game Butler has missed this season — an unusually high amount for a player that's been durable most of his career. This game happens only two days later, on the road again, which signals to us that Butler might not play again. The Heat are atop the East anyway so it's far from a must-win game anyway.
Whether Butler plays or doesn't, the Heat are still the bet to make here. Aside from being routed by the Suns, this team has been firing on all cylinders as of late, winning seven of the past 10. That's the opposite of the Cavs, who've faltered recently. They needed a 41-point outburst from Darius Garland to squeeze out a three-point win against the lowly Pacers last game out. Cleveland is just 4-6 in its last 10.
We sense Friday will be a bounce-back game for Miami. They uncharacteristically shot 13-of-36 from beyond the arc against Phoenix. With that bad game out of the way, we expect them to shoot their way to a win on the road against the Cavs.
Against The Spread: Toronto Raptors at Phoenix Suns
Here's a fun spread matchup between Toronto and Phoenix teams that just received big boosts from returning All-Stars. For the Raptors, that was Fred VanVleet and Devin Booker was it for the Suns. Both players recently missed stretches of games, but returned in the previous matchup to lead their teams to wins. We mentioned Phoenix's win before, a game with Booker dropped 23 points after catching COVID. With VanVleet back from a sore knee, Toronto cruised to a 15-point victory over San Antonio. VanVleet poured 26 points in the win.
Honestly, we think this game goes down to the wire, which points to the Raptors covering the spread. These two teams met once before this season, a game that ended in a four-point win for the Suns back in January. That was with Chris Paul in the lineup, which of course, he won't become Friday as he's still recovering from a thumb injury.
Bettors, if you're feeling extra risky, you may want to lay one on the Toronto moneyline. VanVleet — and the space he creates on the floor — will be a massive boost to the Raptors, which could key them to an outright win. But at the very least, they're a smart choice to cover the spread.
Over/Under 230 Points: New York Knicks at Memphis Grizzlies
For most of the season, Memphis has been a good defensive team. It's been a team effort, but Jarren Jackson has been the lynchpin and deservingly, he's a Defensive Player of the Year candidate at top NBA betting sites. However, the Grizzlies have fallen off defensively as of late, which makes the over points in this Memphis-New York meeting very alluring.
In the past ten games, the Grizzlies are giving up 113.4 points per game. Thankfully for them, its offence has bailed them out, averaging 118.8 points in that same span. Still, there are some head-scratching Memphis performances as of late like losing 123-112 to the Rockets on Sunday.
Knicks, to their credit, have won three in a row. They're three games out of the tenth seed for the play-in game, so theoretically, they have a small margin for error in the final stretch of the season to make it to the postseason. With that desperation, they should play up to the level of their competition. If so, we expect points to fly off the board and this game to enter over territory.
Moneyline: Washington Wizards at Los Angeles Lakers
Just when you thought things couldn't get any worse for the Lakers, a few nights ago, they lost in overtime to the West's worst team, Houston. LeBron James played but remains hindered by a knee injury. If he's not 100 percent, which he's not, the Lakers go from a below-average team to a really bad one. LA's struggles and LeBron's injury is leading us to bet on a Washington upset on the moneyline. Kyle Kuzma, returning to his one-time home, should have a big night against his ex-teammates.
How To Bet NBA Today?
Want more Friday NBA betting odds? You'll find them all at one of the Canada sportsbooks listed in the table underneath. Spreads, moneylines, over/unders — it's all there for each of the nine games in the NBA on Friday night at these bookies. But wait, there's another big reason to bet on NBA today at the below sites — free play!
You see, there are hundreds of dollars in free play to be made from using these bookies. That money is available in the lucrative bonus offers, mostly for first-time bettors. Details on current bonuses available are marked in the underneath table. Trust us, you don't miss out on these killer deals!