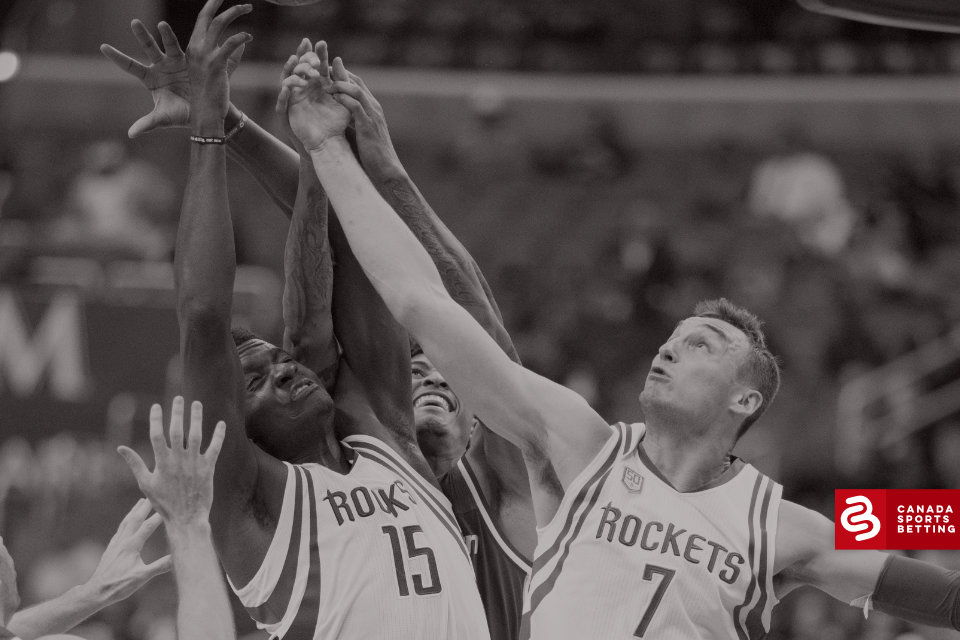 Who will lead the NBA in rebounds this upcoming season? At CanadaSportsBetting, we take a look at some of the early betting actions.
It is time to take a look at some of the specialized NBA categories as we did into some 2021-22 NBA Props most would not dare to. Today, we see what candidates are there for the NBA's Best Rebounder. Then, our best pick will be revealed for CSB.
Best Rebounder of the 2021/22 NBA Season
The NBA Prop for best rebounder expects to be a highly competitive category. Since rebounds can come from both sides of the floor, most forget about the art of offensive rebounding. Some of the best are athletic in what is considered an all-court type of game. Below are some early favourites to lead the NBA in rebounding for the 2021-22 season.
Basketball odds for the 2021-22 NBA season are out everywhere. There will be more updates as the season approaches. It seems hard to believe that there is less than a month until the NBA starts again. That's right. The NBA opening night is on October 19th.
This will be the closest thing to a normal NBA season since 2019. However, some players are coming off of the Olympics. That may be a wrinkle of sorts. Teams are going to use the dreaded buzz words "load management" more and more. This occurs frequently. If one thinks every one of these players will play all 82 games then think again.
There are several quality candidates to lead the NBA in rebounding this upcoming year. Naturally, Clint Capela is the favourite.
2021-22 NBA Props: Clint Capela Leading Rebounder?
Clint Capela tops the NBA props here for leading rebounder this 2021-22 season. Why? It is simple. Capela plays for the Atlanta Hawks and Atlanta depends on him heavily to box players out on both sides of the ball.
What makes Capela even more effective is something we alluded at the start. He can rack up offensive rebounds. Most players are fortunate enough to end up with a couple of offensive rebounds a night and call that good. Capela is a fierce pursuer of the ball. As soon as it hits the iron, he is right to the ball.
How proficient is he? Capela averaged 4.7 rebounds per night on the attacking side of the ball. Some have asked, is there a metric for this? It seems like an obscure category to a point.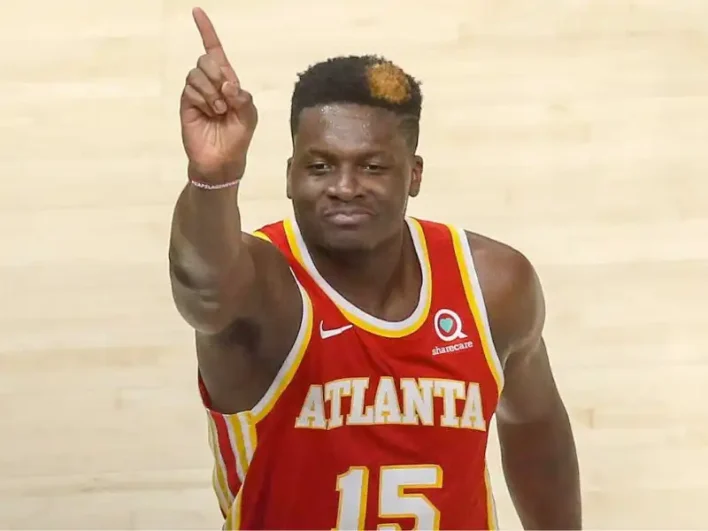 The answer is yes. Thanks to Team Rankings, there is a stat metric that measures the value of an offensive rebounder. Guess who led that statistic last year. It was none other than Clint Capela at 4.42.
Also, Capela is on an up-and-coming team in the Atlanta Hawks. The Hawks made the playoffs last year and enjoyed a deep run before bowing out to the eventual champion, Milwaukee Bucks. The center was a big reason why as he piled up the rebounds on both sides of the ball to set up more opportunities for his teammates.
At just 26, the Hawks player led the NBA in rebounding with an upward trajectory that has now spanned four seasons. The thought process is that 15 rebounds per game are not out of question here. Teams talk about how to stop Capela and yet they cannot.
It is for that reason, Clint Capela tops the group early in the NBA Props.
Examining the Prospects of Rudy Gobert
Now, Rudy Gobert is an intriguing case for leading rebounder in this 2021-22 NBA prop. Again, much of the debate hinges on garnering more offensive rebounds. It is something that Gobert does not do quite as well as say Capela.
How much of a difference are we talking about? Okay, Gobert's career-high is 3.9. Last year, his average was 3.4 as it was in 2020. The first question is has Gobert plateaued? It is wildly coincidental that Gobert piled up 13.5 rebounds per game in consecutive seasons the same way. The only difference was the Utah Jazz center played three more games last year.
Gobert played a few minutes less per game last year. Several top rebounders also seem to have seen a little less action last year. Was that load management? Perhaps, it was. If numbers adjust to something close to normal this season, Gobert must be considered in this prop for NBA leading rebounder.
Most of these players play more at the 5 but some can play at the 4 — power forward position. The one concern — albeit a slight one is Gobert will be 29 this year and is in his eighth NBA season. Does that take a bit of a toll?
Expect the odds to shorten a bit early in the season for Gobert based on name recognition.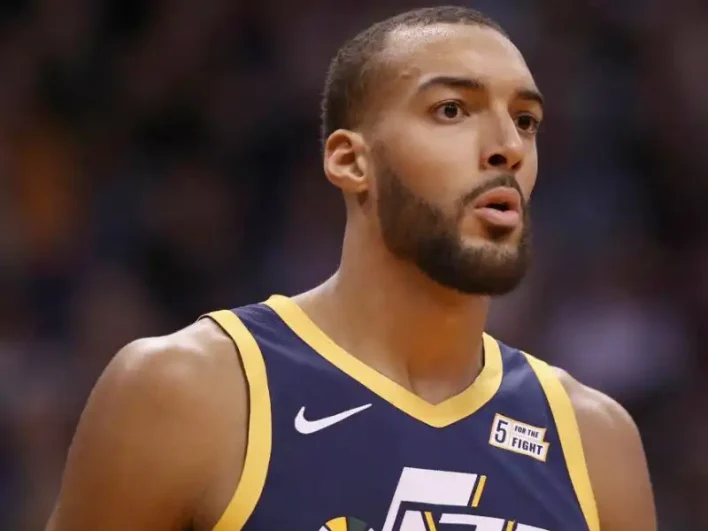 2021-22 NBA Props: Can Anyone Else Challenge For Rebounding King?
The NBA prop for rebounding leader might be a bit more open. There are two candidates immediately in mind. They are Jonas Valuanciunas and Andre Drummond. Both averaged 12 or more rebounds last year and could have even more upward mobility.
These are players that played less than 30 minutes a night. There are chances they could this year which would only increase their rebounding potential. Now, while Valunciunas' odds come in around 7 to 8, Drummond can be picked in the 19-21 range. That may be one to look at in this rebounding race.
2021-22 NBA Props: Leading Rebounder Pick
Clint Capela is our pick to win this NBA prop for best NBA rebounder during the 2021-22 NBA season.
Top sportsbooks along with Sports Interaction have some excellent numbers for NBA bettors.