Woodbine Racetrack will host the Queen's Plate (now known as the King's Plate as of the September 2022 accession of King Charles III) on Sunday, August 20th, for its latest edition. Being the most renowned horse race in Canada and the jewel of the Canadian Triple Crown, the Queen's Plate attracts a lot of attention. It is also an eagerly awaited occasion for bettors, and Canada Sports Betting provides comprehensive coverage with odds and analysis to help with betting on the Queen's Plate.
Since its debut in 1860, the Queen's Plate has been held continuously every year. The event goes beyond horse racing as both ardent followers and casual observers tune in. As such, betting for the Queen's Plate is a big draw.
The field for the 2023 running of the Queen's Plate has not yet been announced, as soon as it is, Canada Sports betting will be your one stop shop for the latest odds, updates and analysis. Updated onDec 02, 2023:

The 2022 Queen's Plate
The 2022 Queen's Plate at Woodbine Racetrack was won by Moira, the pre-race favourite with odds of 5/2. Moira (who also won the 2022 Woodbine Oaks) won the plate with a spectacular time of 2:01.48, setting a Woodbine track record in the process.
Adena Springs bred Moira, a bay filly, from Ontario was sired by Ghostzapper, the 2004 American Horse of the Year and Breeders' Cup Classic winner. Her dam, Devine Aida, is a graded stakes-placed mare and a daughter of Unbridled's Song.
Moira is named after the character Moira Rose, portrayed by Catherine O'Hara in Schitt's Creek. Her trainer is Kevin Attard.
The Queens Plate Stakes 2023 will be the 164th edition and runs on August 20th, at Woodbine Racetrack in Toronto, Ontario, Canada. It will also now be known once again as the King's Plate, for the first time since 1951. There will be live coverage on EDT, CTV and TSN which normally begins at 4:30 (EST).
2023 Queen's Plate Top Contenders Breakdown
The field for the 2023 running of the Queen's Plate has not yet been announced, as soon as it is, Canada Sports betting will be your one stop shop for the latest odds, updates and analysis.
Bet on the history rich Queen's Plate Stakes action, plus the best international races, online with horse racing odds at top-rated Race & Sportsbooks. Let's hope for a beautiful day on the Lake Ontario shores. Get the best wagering value before the race by betting Queen's Plate Odds at recommended Canadian and international racebooks.
Best Queen's Plate Betting Sites
Finding the best odds for the Queen's Plate can help you get an edge on the competition. Here are some great racebook options for Canadian bettors shopping for the best Queen's Plate odds as well as safe betting on the Queen's Plate.
William Hill
William Hill is a great Canadian racebook and is known for having the latest odds on a large variety of races, including William Hill Queen's Plate odds.

Betway
Betway is known for its great promotions, helping to improve your bottom line!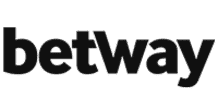 Sports Interaction
A prominent name in racing across North America. Sports Interaction is known for its silky smooth interface.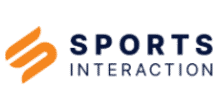 Bet99
A Racebook with an exemplary reputation. Perhaps the most respected racebook in Canada.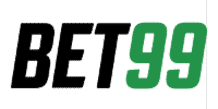 888Sport
Known for having great event specific promos. If you're looking for more than just the run of the mill bets, check out 888Sport.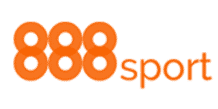 Betting on The Queen's Plate in Ontario
Horse racing was not included in the sports categories allowed in the private Ontario sportsbook market that opened in 2023.
Instead, Ontarians can bet on horse racing as they would have before the opening of the market, through trusted Canadian purveyor; Woodbine Entertainment Group.
Woodbine offers Ontario bettors two options for all levels of horse racing knowledge and experience.

Dark Horse offers bettors a sleek and modern betting app (iOS and Android) complete with information, tips and coaching geared towards newcomers to Horse Racing. Live streaming compliments the offering and makes Dark Horse a one stop shop for all your horse racing needs.

HPIbet represents a longstanding and comprehensive racebook experience for Ontarians. A browser based platform, HPIbet offers a more stats based experience catered to horse racing veterans. Live streaming is a key feature of the platform and makes for a great betting/viewing destination for race fans.
What are the Types of Odds?
Betting on horse-racing offers punters a wide variety of options. It's important to understand the different types of bets before you start to place your first wagers.
Queen's Plate Live Odds
Not betting in the future pool listed above means waiting until race day and betting with "live odds" dictated by the amount of money being bet in the win pool. There's certainly nothing wrong with this approach and sportsbooks support this type of wagering.
Queen's Plate Multirace Exotics
The double, the Pick 3, Pick 4, Pick 5, and Pick 6 all involve picking the winners of consecutive races. Using multiple combinations is the strategic way to place these kinds of bets.
Queen's Plate Exacta, Trifecta and Superfecta Wagering Odds
These commonplace wagers are extremely popular on Kentucky Derby day and involve picking the order of finish among the top two (exacta), three (trifecta) or four (superfecta) finishers.
These are the different formats that the sportsbooks present the odds. Choose the one which is clearer for you:
Fractional Odds
Fractional odds are historically the most common odds in horse racing and are given in a fractional format, from 1/9 to 99/1 and higher. A $2 Win bet on a horse at 5/1 will pay $12 for the win including the original bet.
Decimal Odds
Decimal odds are the most straightforward type of odds that are offered, usually in UK racebooks, and include the original bet in the final payout. For example, a $1 Win bet on a horse at 5.00 odds will pay $5 if the horse wins.
American Odds
As the name implies, these are the odds most often used in US-based racebooks and are also known as "money-line" odds. Designated with a plus-or-minus sign, $1 bet to win on a horse at +500 returns $6.00 if the horse wins the race, including the original amount bet.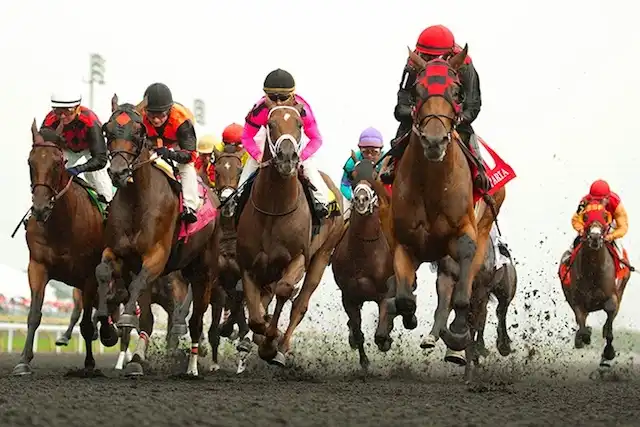 History of the Queen's Plate
The Queen's Plate is Canada's oldest and most prestigious thoroughbred horse race. It has a rich history that dates back over 160 years, making it a significant part of Canadian cultural heritage. The race has evolved over time, but it remains a symbol of excellence and tradition in the world of horse racing.
The Queen's Plate was first run in 1860 at the Carleton Racecourse in Toronto, Ontario. The inaugural race was won by Don Juan, owned by Sir Casimir Gzowski. The event was initially named the "Plate," and it was contested over a distance of 1 1/2 miles. It was open to three-year-old horses that were bred in Canada, and the prize money was set at 50 guineas.
The race quickly gained popularity, and it became an annual event that was eagerly anticipated by horse racing enthusiasts across the country. In 1902, the race was renamed the "King's Plate" in honor of King Edward VII, who had ascended to the throne the previous year. It was also shortened to a distance of 1 1/4 miles, which is the current length of the race.
Over time, the Queen's Plate has attracted some of the best horses in Canadian racing history. Chief among them is a horse named Northern Dancer, who won the Queen's Plate in 1964, marking the beginning of a legendary career that would see him become one of the greatest racehorses of all time.
The Queen's Plate has undergone several changes over the years, including changes in sponsorship and ownership. In 1995, the race was sponsored by Labatt Brewing Company, and it became known as the "Labatt Blue Plate." In 2018, the sponsorship was taken over by Woodbine Entertainment Group, which renamed the race the "Queen's Plate presented by Woodbine Entertainment."
The Queen's Plate has also faced some challenges, particularly in recent years. The COVID-19 pandemic forced the cancellation of the 2020 event, which was the first time in over 70 years that the race did not take place. In 2021, the race was held without spectators, which was a disappointment for many racing fans who had looked forward to attending.
Despite these challenges, the Queen's Plate remains an important part of Canadian sporting heritage. It is a symbol of excellence and tradition, and it serves as a showcase for some of the best horses and jockeys in the world of horse racing. The race is also an opportunity for Canadians to come together and celebrate their shared love of the sport.
The Queen's Plate is a testament to the rich history and culture of horse racing in Canada. It has endured for over 160 years, and it remains a beloved event that is eagerly anticipated by racing enthusiasts across the country. The Queen's Plate is a true Canadian treasure.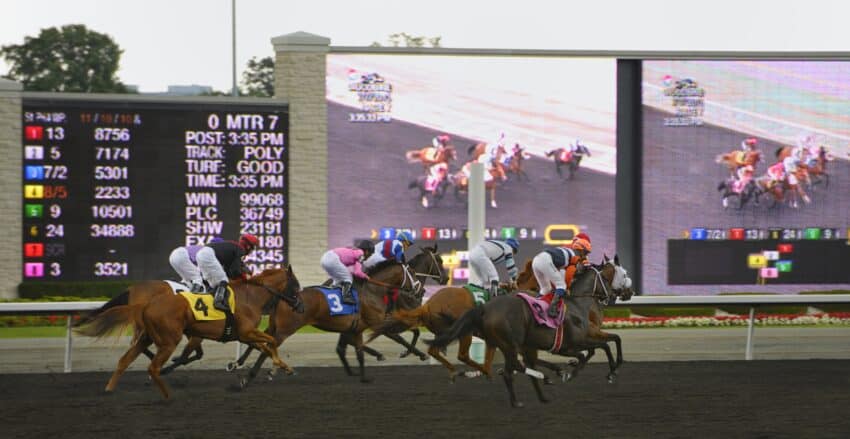 Jewels of the Canadian Triple Crown
The Canadian Triple Crown is a prestigious series of horse racing events in Canada that showcases the country's top three-year-old thoroughbreds. Modeled after the renowned American Triple Crown, the Canadian Triple Crown consists of three races: the Queen's Plate, the Prince of Wales Stakes, and the Breeders' Stakes. Winning all three races is a remarkable feat that demonstrates exceptional talent and stamina in the world of Canadian horse racing.
The Canadian Triple Crown traces its roots back to 1959 when it was officially established. The inaugural winner of the Triple Crown was a horse named New Providence, ridden by jockey Avelino Gomez. Since then, only twelve horses have managed to capture the elusive Canadian Triple Crown title, making it a rare and highly coveted achievement.
The first leg of the Canadian Triple Crown is the Queen's Plate, which is held annually at Woodbine Racetrack in Toronto, Ontario. Founded in 1860, the Queen's Plate is Canada's oldest continuously run thoroughbred stakes race. It is contested over a distance of 1 1/4 miles on the Tapeta synthetic surface. The race is open to Canadian-bred three-year-old horses, and it carries a rich history and tradition that adds to its allure.
The second leg, the Prince of Wales Stakes, takes place at Fort Erie Racetrack in Fort Erie, Ontario. The race is run over a distance of 1 3/16 miles on the dirt track. While the Queen's Plate attracts a larger field, the Prince of Wales Stakes offers a more intimate and exciting atmosphere for racing enthusiasts. The race's challenging track and unique setting make it an unpredictable and thrilling contest for the contenders.
The final leg of the Canadian Triple Crown is the Breeders' Stakes, which takes place at Woodbine Racetrack. Unlike the previous two races, the Breeders' Stakes is run on turf over a distance of 1 1/2 miles, making it the longest race of the series. This race tests the endurance and versatility of the horses, as they transition from synthetic and dirt surfaces to grass. It adds an additional layer of complexity to the Triple Crown challenge.
Winning the Canadian Triple Crown requires exceptional talent, consistency, and adaptability from both the horses and their jockeys. The series demands a horse with speed, stamina, and the ability to handle different track conditions. It showcases the pinnacle of horsemanship and the power of the equine athletes.
Capturing the Triple Crown title is not an easy task, and history has shown that it requires an extraordinary horse. Legendary horses such as Canebora, With Approval, and Wando have left an indelible mark on Canadian horse racing by achieving this remarkable feat. Their names are etched in the annals of Canadian racing history, forever celebrated as Triple Crown champions.
The Canadian Triple Crown not only showcases the best of Canadian horse racing but also captivates fans and spectators with its tradition, excitement, and the pursuit of equine greatness. It is a testament to the passion and dedication of owners, trainers, jockeys, and breeders who strive for excellence in the sport.
The Triple Crown is a thrilling and prestigious series of races that showcases the best of Canadian horse racing. It is a test of skill, speed, and endurance for both horses and jockeys. The Triple Crown winners etch their names in history and forever hold a special place in the hearts of racing enthusiasts. The series serves as a reminder of the rich tradition and legacy of Canadian horse racing, and it continues to captivate and inspire fans from coast to coast.
When is the Queen's Plate 2023
The 2023 Queen's Plate is Sunday, August 20th.
Where is the Queen's Plate held
The Queen's Plate is held at Woodbine Race Track which is located in the Toronto, Ontario suburb of Etobicoke.
How to Bet on the Queen's Plate in Canada
The first step to betting on the Queen's Plate in Canada is to find the right racebook for you. You should use sites that are recommended by experts, so that you know they are safe.
You can check out any of the recommended Canadian horse racing betting sites that we recommend on this page to bet on Queen's Plate Canada. Signing up is a breeze.
Depending on when you sign up, you can either investigate some of your early betting options and get in on the futures, or you can check out the specials that become available during Queen's Plate week. Developing a betting portfolio based on the Queen's Plate horse racing odds is your next step.
Then you can start selecting bets, placing them in your bet slip and finalizing the deals.
Sign up at a top racebook
Research bet options and strategies (Read CSB!)
Select bets to put into your bet slip
Input your risk and review the bet details
Finalize the bet
Which Horses have Won the Queen's Plate?
The recent history of Queen's Plate winners has been dotted with horses that have found success in major races on Canadian home soil and abroad.
The 2022 winner was Moira, jockeyed by Rafael M. Hernandez with a course record time of 2:01.48. Trained by Kevin Attard, Moira was also the winner of the 2022 Woodbine Oaks.
The 2021 winner was Safe Conduct, jockeyed by Irad Ortiz Jr. with a time of 2:02.85. In the Colt's first ever start in Canada, Ortiz Jr. paced the early leader before slingshotting to victory at the top of the stretch.
The 2020 winner was Mighty Heart, who was ridden by Daisuke Fukumoto taking an excellent victory and bringing some life back to an otherwise difficult year for Horse Racing.
The 2019 winner was One Bady Boy, who was rode by Jockey Flavien Prat, taking the victory in 2:02.98 in the 1/4-mile event on the Tapeta course. Trainer Richard Baltas was delighted with the win and a little more in his purse.
The 2018 winner Wonder Gadot was a Grade 2 winner in the US and runner-up in the 2018 Kentucky Oaks prior to winning the Plate and went on win the Prince of Wales Stakes last year.
The 2017 winner, Holy Helena, has since won multiple graded-stakes races in the US, while Shaman Ghost won a pair of Grade 1 races at Saratoga and Santa Anita and ran second in the 2017 $12 million Pegasus World Cup.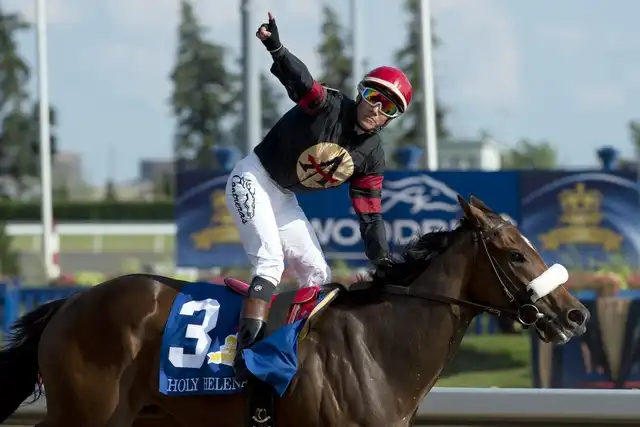 In 1997 Awesome Again became the first and only Queen's Plate winner to go on to win the Breeders' Cup Classic.
The claim to fame as the first Canadian-bred horse to win a race at the Breeders' Cup World Championships goes to Dance Smartly, a filly who took the 1993 Queen's Plate in on her way to the Canadian Triple Crown title and then came back in the fall to win the Breeders' Cup Distaff.
Of course, no mention of Queen's Plate Champions is complete without the great Northern Dancer who won the 1964 Plate after capturing the Kentucky Derby and Preakness Stakes, the first two legs of the US Triple Crown.
Queen's Plate Champions Through 163 Races
TCW – Won Canadian Triple Crown of Thoroughbred Racing (* Denotes Filly)
| Year | Queen's Plate Winning Horse |
| --- | --- |
| 2022 | Moira* |
| 2021 | Safe Conduct |
| 2020 | Mighty Heart |
| 2019 | One Bad Boy |
| 2018 | Wonder Gadot |
| 2017 | Holy Helena* |
| 2016 | Sir Dudley Digges |
| 2015 | Shaman Ghost |
| 2014 | Lexie Lou* |
| 2013 | Midnight Aria |
| 2012 | Strait of Dover |
| 2011 | Inglorious* |
| 2010 | Big Red Mike |
| 2009 | Eye of the Leopard |
| 2008 | Not Bourbon |
| 2007 | Mike Fox |
| 2006 | Edenwold |
| 2005 | Wild Desert |
| 2004 | Niigon |
| 2003 | TCW – Wando |
| 2002 | T J's Lucky Moon |
| 2001 | Dancethruthedawn* |
| 2000 | Scatter the Gold |
| 1999 | Woodcarver |
| 1998 | Archers Bay |
| 1997 | Awesome Again |
| 1996 | Victor Cooley |
| 1995 | Regal Discovery |
| 1994 | Basqueian |
| 1993 | TCW – Peteski |
| 1992 | Alydeed |
| 1991 | TCW – Dance Smartly* |
| 1990 | Izvestia |
| 1989 | TCW – With Approval |
| 1988 | Regal Intention |
| 1987 | Market Control |
| 1986 | Golden Choice |
| 1985 | La Lorgnette* |
| 1984 | Key to the Moon |
| 1983 | Bompago |
| 1982 | Son of Briartic |
| 1981 | Fiddle Dancer Boy |
| 1980 | Driving Home |
| 1979 | Steady Growth |
| 1978 | Regal Embrace |
| 1977 | Sound Reason |
| 1976 | Norcliffe |
| 1975 | L'Enjoleur |
| 1974 | Amber Herod |
| 1973 | Royal Chocolate |
| 1972 | Victoria Song |
| 1971 | Kennedy Road |
| 1970 | Almoner |
| 1969 | Jumpin Joseph |
| 1968 | Merger |
| 1967 | Jammed Lovely* |
| 1966 | Titled Hero |
| 1965 | Whistling Sea |
| 1964 | Northern Dancer |
| 1963 | TCW – Canebora |
| 1962 | Flaming Page* |
| 1961 | Blue Light |
| 1960 | Victoria Park |
| 1959 | TCW – New Providence |
| 1958 | Caledon Beau |
| 1957 | Lyford Cay |
| 1956 | TCW – Canadian Champ |
| 1955 | TCW – Ace Marine |
| 1954 | Collisteo |
| 1953 | Canadiana* |
| 1952 | Epigram |
| 1951 | Major Factor |
| 1950 | McGill |
| 1949 | Epic |
| 1948 | Last Mark |
| 1947 | Moldy |
| 1946 | Kingarvie |
| 1945 | TCW – Uttermost |
| 1944 | Acara |
| 1943 | Paolita* |
| 1942 | Ten to Ace |
| 1941 | Budpath |
| Year | Queen's Plate Winning Horse |
| --- | --- |
| 1940 | Willie the Kid |
| 1939 | TCW – Archworth |
| 1938 | Bunty Lawless |
| 1937 | Goldlure |
| 1936 | Monsweep |
| 1935 | Sally Fuller* |
| 1934 | Horometer |
| 1933 | King O'Connor |
| 1932 | TCW – Queensway* |
| 1931 | Froth Blower |
| 1930 | Aymond |
| 1929 | Shorelint |
| 1928 | Young Kitty* |
| 1927 | Troutlet* |
| 1926 | Haplite |
| 1925 | Fairbank* |
| 1924 | Maternal Pride |
| 1923 | Flowerful |
| 1922 | South Shore* |
| 1921 | Herendesy |
| 1920 | St. Paul |
| 1919 | Ladder of Light* |
| 1918 | Springside |
| 1917 | Belle Mahone* |
| 1916 | Mandarin |
| 1915 | Tartarean |
| 1914 | Beehive |
| 1913 | Hearts of Oak |
| 1912 | Heresy |
| 1911 | St. Bass |
| 1910 | Parmer |
| 1909 | Shimonese* |
| 1908 | Seismic |
| 1907 | Kelvin |
| 1906 | Slaughter |
| 1905 | Inferno |
| 1904 | Sapper |
| 1903 | Thessalon |
| 1902 | Lyddite* |
| 1901 | John Ruskin |
| 1900 | Dalmoor |
| 1899 | Butter Scotch* |
| 1898 | Bon Ino* |
| 1897 | Ferdinand |
| 1896 | Millbrook |
| 1895 | Bonniefield |
| 1894 | Joe Miller |
| 1893 | Martello |
| 1892 | O'Donohue |
| 1891 | Victorious |
| 1890 | Kitestring* |
| 1889 | Colonist |
| 1888 | Harry Cooper |
| 1887 | Bonnie Duke |
| 1886 | Wild Rose* |
| 1885 | Willie W. |
| 1884 | Williams |
| 1883 | Roddy Pringle |
| 1882 | Fanny Wiser* |
| 1881 | Vice Chancellor |
| 1880 | Bonnie Bird* |
| 1879 | Moss Rose* |
| 1878 | King George |
| 1877 | Amelia* |
| 1876 | Norah P.* |
| 1875 | Young Trumpeter |
| 1874 | The Swallow* |
| 1873 | Mignonette* |
| 1872 | Fearnaught |
| 1871 | Floss* |
| 1870 | John Bell |
| 1869 | Bay Jack |
| 1868 | Nettie* |
| 1867 | Wild Rose* |
| 1866 | Beacon |
| 1865 | Lady Norfolk* |
| 1864 | Brunette* |
| 1863 | Touchstone |
| 1862 | Palermo |
| 1861 | Wild Irishman |
| 1860 | Don Juan" |
Queen's Plate Stakes FAQ
What is Queen's Plate Stakes?
Queen's Plate Stakes or just "Queen's Plate" for short is Canada's oldest thoroughbred horse race and the oldest continuously run race in North America. It is the first race in the Canadian Triple Crown (Prince of Wales Stakes and Breeders' Stakes).
Where does the race take place?
The Queen's Plate takes place at the Woodbine Race Track in Etobicoke, Ontario. The first race was run at the Carleton racetrack in Toronto. Woodbine was opened in 1956 with a one-mile oval tapeta track, as well as a seven-eights turf course. It has been extensively remodeled several times since 1993.
How long is the race?
The Queen's Plate currently runs for 1 1/4 miles with a maximum of 17 competing horses. The race has been held at several distances over the years: 
– 1860–1867: 1-mile (1.6 km) heats
– 1868–1870: 2 miles (3.2 km)
– 1871: ​1 3⁄4 miles (2.82 km)
– 1872–1886: ​1 1⁄2 miles (2.4 km)
– 1887–1923: ​1 1⁄4 miles (2.01 km)
– 1924–1956: ​1 1⁄8 miles (1.811 km)
– 1957-: ​1 1⁄4 miles (2.01 km)
When does it take place?
The Queen's Plate commonly takes place during the summer. This year, it takes place on August 20th. A festival accompanies this event, which features parties with food and drinks and post-event concert. 
The 164th running of the Queens Plate Stakes will take place on Sunday, August 20, 2022.  
What is prize payout for the winners?
Originally, the Queen's Plate inaugural prize was a "plate to the value of 50 guineas". Currently, the total purse for the race is 1 Million CAD and is divided between the top-four placers.
What kind of horses race at Queen's Plate? 
Up to 17 three-year-old thoroughbred horses participate at the Queen's Plate. Owners must pay three separate fees prior to the race.
Who holds the Queen's Plate records? 
As far as winningest jockeys, we have a three-way tie between Avelino Gomez, Sandy Hawley, and Robin Platts who each won four races each.
The winningest trainers are Harry Giddings, Jr. and Roger Attfield who have both won eight races each.
And the winningest owner is Seagram Stables who accounts for 20 of the previous winners.
What is the Royal patronage?
Royal patronage is when members of the Canadian Royal Family attend the event to give their patronage. The most recent visit from Queen Elizabeth to the Queen's Plate was in the summer of 2010.
How do I bet on Queen's Plate?
To bet on Queen's Plate, find an online sportsbook open for Canadians and register. Several sportsbooks offer promotions dedicated to horse racing. Shop around and review the many Canadian-focused books to find the best one for you.
Where can I find Queen's Plate odds?
Most of the top online sportsbooks offer betting odds for the Queen's Plate. You can find Queen's Plate odds under the "horse racing" section in the sports section of these books. Our site will also keep you updated on any new odds for Queen's Plate.
What should I wear to the Queens plate?
Although there is no formally prescribed dress code for the Queen's Plate, attendees are encouraged to embrace the occasion by dressing in elegant attire, enhancing their overall enjoyment of the horse racing experience.