Want to spice up your weekend a little bit? Or maybe you're looking for some weekday betting action? Whatever the case may be, you're in the right place! Find live betting tips and other useful information right here.
Sports betting is tough to understand in itself, but live betting is an entirely different animal. The odds aren't exactly in your favour when it comes to gambling, but there are ways to maximize your potential to win. Check out our live betting page to see if any lines pique your interest; who knows, you may end up betting on handball for the first time in your life.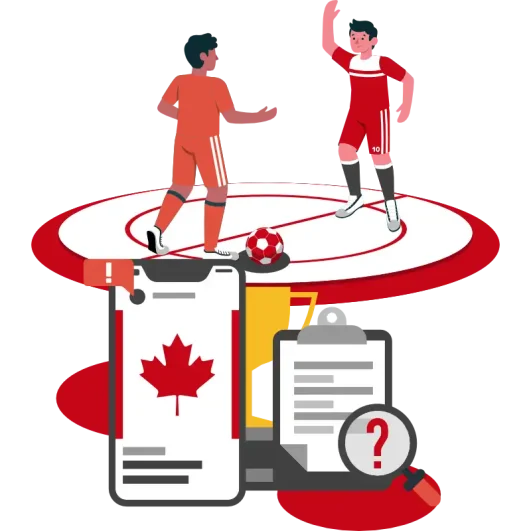 Get all of the latest odds and betting lines for your favourite sports. Our live betting odds are updated constantly to give you the most recent info possible. Placing a bet is more than just closing your eyes and praying – there's research to be done!
What is Live Betting?
Live betting is when you place a bet on sporting events that have already started. When you're betting on sports, typically you'll place a bet before the game begins. This is traditionally how sports betting operated, but if you want to spice things up, live betting could be your bread and butter. For example, if the Kansas City Chiefs are favourites, but go down by a score – the live betting odds will probably give you their money line at a positive number. 
It's a neat way to even hedge your bets if you'd like, but that's something that we'll cover on another day. All you need to know is that live betting applies to sporting events that have already started. Not all bookies are still taking bets at this point, but there's more than enough to go around.
Live betting is also becoming increasingly more popular. The advancement of technology has allowed for live betting to flourish and it's now an area that many sportsbooks are focusing on. As the sports betting industry continues to grow and evolve, live betting is expected to become an even more significant aspect of the legal market.
Where Can I Bet on Sports Live?
Most people prefer to use the most popular online sportsbooks in Canada, but you can also head to your local casino (depending on the laws in your jurisdiction) and see if the sports section is offering live lines. Many would prefer to go the online route as it's more convenient, and we don't blame them. The world of sports betting is shifting to an online focus because it means we can sit on the couch and watch the game right after placing our bets!
Which Sites Are the Best for Live Betting in Canada?
Finding sites with lines available after they've started isn't tough by any means, but comparing these lines to one another can be difficult. Much like shopping at the grocery store, you have to do a bit of research. That's why we've gone through some of the best websites in the section above.
When it comes to the benefits (or negative impact) of live betting, it's clearly not for everyone. If you have no willpower when it comes to gambling and don't like losing, taking a risk on live bets may not be for you. Of course, if a team is down and ends up coming back after you've placed a bet, you'll be dancing with joy. The best websites for live betting in Canada would have to be:
DraftKings: Regulated by iGaming Ontario, DraftKings is relatively new to the province and is looking to change the way people place live bets. They're a well-known name in the gambling community and offer plenty of promos (and live lines, of course) to keep you coming back for more. Check out our DraftKings review for more info!
FanDuel: FanDuel came to Ontario and they put their foot down by providing great odds boosts and promotions to new and returning customers. FanDuel offers live betting odds for just about any sport you can imagine – from MMA down to bowling, you can bet on nearly anything with this website.  Check out our FanDuel Canada Review for more info!
Bet365: One of the most popular sportsbooks in Ontario and Canada is Bet365. They are one of the most reputable online casinos you can use in Canada and offer many different live lines for hundreds of sports. Check out our Bet365 Ontario Review for more info!
What Are the Pros and Cons of Live Betting?
Live betting comes with its own set of pros and cons. If you aren't familiar with them, read through this section thoroughly and make sure you're taking note of our tips. While others are throwing their money at random live lines, you can understand why you're making these bets.
We're going to look at some of the most obvious pros and cons associated with live betting, but just remember that there's loads more to consider. Sports betting can be an unforgiving industry at times, but if you go on a live betting hot streak, the beers will be on you.
Pros of Live Betting in Canada
Live betting will give you alternate lines for many games and give you a chance to even hedge a bet you've already made if you want. Of course, some people prefer to just "let it ride"! Regardless of the sport or when it's being played, live bets will let you get in on the action. You can be in the comfort of your own home or sitting at work – if there are games being played, there are live lines available somewhere.
Another big positive to live betting is the fact that your wagers are settled within a matter of minutes. The short time frame of the live bets that you choose to make can result in lots of excitement and is a reason that many choose to try live betting.
While you may not have considered betting on table tennis in the past, live betting will likely have you considering it. Why not, right?
Live betting provides alternate lines for most games
Place live bets on teams that are down to win even bigger
Never miss out on any action – place bets whenever you want
Games are always going, there's no lack of options
Cons of Live Betting in Canada
It isn't all rainbows and unicorns when it comes to live betting. As you would expect with gambling, there's still a chance for you to lose (obviously!). Not every website will accept live bets as well, so you may have to search for a sportsbook that will offer you proper lines. If you're in a regulated gambling state or province this is easy, but the same can't be said for everywhere else.
It can also be harder to win with live bets, as the odds are constantly changing and they adjust with every play. If you're betting on a baseball game live, you can see the odds change with every pitch. Whether it's a strike, foul, hit, or walk, the lines are going to shift one way or the other. Because the sportsbooks do not have very much time to set the lines, they may implement more vigorish that results in a higher house edge in the live odds. 
Not every website/bookie will accept live bets
Live odds are constantly changing with every play
Potentially more house edge in the odds
Where to Find Live Betting Tips?
Check out our website for more live betting tips in Canada. If you don't completely understand how live betting works after reading this, feel free to check out some of our other posts. For now, though, we can sum the basics up in these five points:
Do your research and only bet on games you have knowledge in
Be careful with "expert advice". Stick to those who have a trusted system and transparency in results
Sometimes it pays to bet against your favourite team – skip those if you don't enjoy the conflicting emotions, or be ready to be torn if you plan to dive in
The underdogs are underdogs for a reason (the bookies think they'll lose)
In the end, trust your gut – you don't want to be in conflict with yourself. Be responsible while doing so, and make sure the facts back it up if you're taking a big swing, but when the goal is fun, make sure you believe in your bets too.