#1

Betway

Bonus

$300

Sports + $1,800 Casino

Play Now

#2

888

Bonus

$250

Sports + $10 Casino (T&Cs apply)

Play Now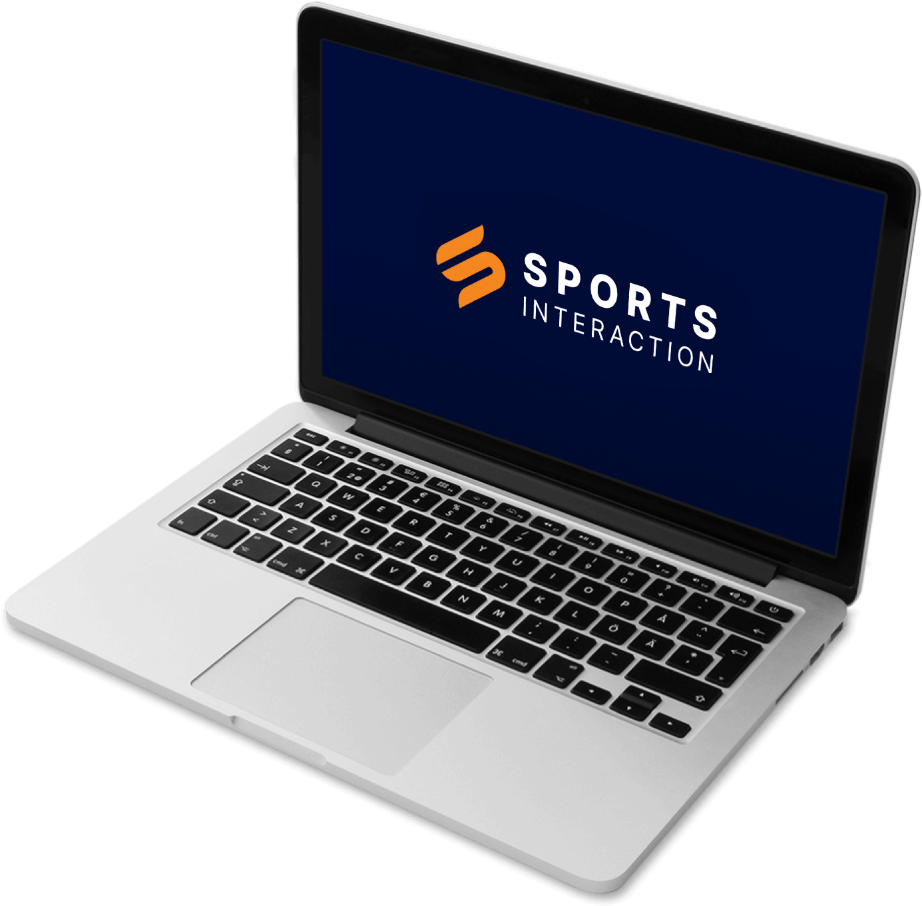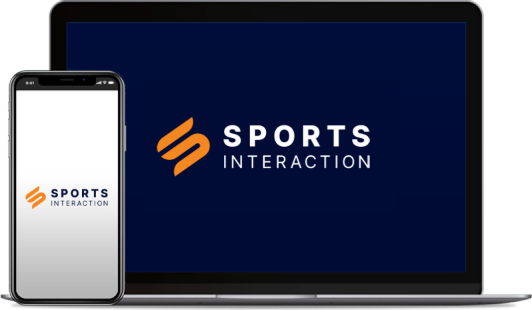 Our Sports Interaction Updates
SIGN ME UP AT Sports Interaction!
Sign Me Up!
Sports Interaction Updates
A Canadian legend, since 1997, Sports Interaction is a well-established member of the online betting community. Not heavy on promos, preferring to concentrate on offering great odds, we update anything not covered in our SIA sportsbook review below.
Men's and Women's College World Series

The Women's World Series will take place on June 2-8, while the Men's will take place from June 17-27, as the best in college baseball take to the big stage.

Sports Interaction (SIA) provides a range of great odds markets, as well as some excellent promotions and offers to support the college baseball markets at this provider.

SIA is one of those bookmakers that has always shown a keen interest in tennis betting. Already this year, we've seen a range of great betting options for the Australian Open.

Now, just months later, we have the Roland Garros in Paris, where the worlds best players will gather to compete for the over 30 million euro purse. Sports Interaction will be offering some great in-play betting options, as well as props and parlays to keep players entertained.

NBA Postseason Fun begins

With the final stages of NBA Regular Season coming to a close, basketball fans and bettors alike are turning their heads to the postseason games. 

Things kick off with the 2022 Play-in Tournament, which runs from April 12-15, before the 2022 Playoffs get underway on April 16th. Sports Interaction (SIA) is offering NBA odds and a near endless list of betting markets, as well as futures for the NBA Championship. 

The Player's Championship

For all those golf fans out there, it's almost time for us to head to Florida for the Player's Championship! With the best golfers on the planet in attendance, it's going to be some spectacle. 

The Player's kicks off the golf season for 2022 and Sports Interaction recognises this, with a near-endless range of sports betting options available to bettors.

Winter Olympics Betting Options

The Winter Olympics mark a very exciting time for bettors, as they not only get a range of sports markets to wager on but a whole host of betting lines to accompany them.

The games will run throughout the month of February, presenting some great opportunities for bettors to take advantage of this near-endless range of markets.

You can now wager on a broad range of Sports Interaction (SIA) virtual betting markets, which are enthralling.

Right now, the full range of markets includes Virtual; Basketball, Soccer, Tennis, Horses, Greyhounds, Trotting, Speedway, Racing, Velodrome. Check out these great markets today!

Latest Soccer Betting Markets

The Sports Interaction homepage is focused on soccer betting markets at the moment. From the Johnston's Paints Trophy to the Spanish Copa Del Rey, Sports Interaction (SIA) covers it all.

Sports Interaction's dedication to ensuring the very best markets and betting lines are available to Canadian players is evident when you arrive on the site. Be sure to check the full range of odds available today!

T20 and Ashes Cricket Betting Odds

With the focus right now on the NFL, NBA and college sports betting markets, for those that want to try something a little further afield – Sports Interaction (SIA) have the answer!

The T20 World Cup is now underway, with a range of great markets to choose from. As well as that, we're less than a month until the start of the 2021 Ashes tournament, which will see Australia hosting England down under.

Check out the NFL Pick'um

For those fans that cannot get enough of the New NFL season, Sports Interaction (SIA) has the answers and the odds for you!

When you arrive on the SIA website or the app, you'll find the NFL Pick'um odds available. Bettors will have a range of great markets and odds for games week-on-week.

New Welcome Bonus Available!

A great new bonus has now been added to the Sports Interaction (SIA) service, bettors will now be able to make the most of a brand new upgraded welcome bonus!

This great new bonus will offer 100% up to $500 for first-time depositors! With the NFL season now arriving, what better time to deposit with SIA!

This great weekly game is now available at Sports Interaction (SIA), which offers access to all the NFL teams and tracking their progress with the potential for winning prizes!

There is a leaderboard available on the SIA site, so players can track their progress and that of their rivals. There is also a range of prizes for the leaders each week. All the info can be found on the SIA website or through the app.

New SIA Welcome Bonus Available!

Right now, bettors can gain access to the sports welcome bonus, consisting of Free Bets equal to a player's first deposit up to $200.

The free bets are credited to a players' account with no rollover. Free bet winnings are paid out in cash and winnings from free bets are paid in cash.

The NFL Season is fast-approaching, many top sportsbooks like SIA are turning their attention to the NFL Futures.

Bettors will find a range of great NFL betting markets with very competitive odds to match their betting desires. If you're a football fan awaiting the new season, be sure to check out what Sports Interaction has to offer.

We are now at the third major tennis tournament of the year, as the worlds' best players take to the grass courts of Wimbledon.

Sports Interaction continues to follow the tennis action and provide users with first-rate betting odds and markets. Check out the latest markets for the Men's and Women's competitions.

Exclusive Slot: Football Flaming Bars 7

As always, sports interaction strives to bring the very best slot games to customers, with the latest release of Football Flaming Bars they continue to achieve that goal.

Football Flaming Bars 7 is the latest release of this long-standing slot game and offers payouts of well over $20,000 as a jackpot!

Other Sports Markets Available

Sportsinteraction has been committed to providing the very best online sports betting markets to users since 1997 and while it covers the mainstream betting lines, it also provides coverage of more leftfield markets.

Users can navigate to the "Other Sports" section on the homepage, where they'll find a range of other less popular sports betting markets, the likes of Cycling and Gaelic Football.

Darts Betting Lines Available

The highly popular sports of Darts are back underway with crowds said to be back at major venues like Alexandra Palace in the UK, the odds have really started to heat up!

Currently at Sports Interaction (SIA), bettors can wager on the Premier League of Darts tournament, with other tournaments due to start-up in the coming months!

Virtual Sports Betting Markets Available

Customers at Sports Interaction (SIA) are spoilt for choice at this provider, as they have a broad range of betting markets to enjoy throughout the year. Not only that, but customers can now wager on a range of excellent virtual betting lines.

There are so many virtual markets to enjoy, the likes of basketball, greyhound racing, speedway to name a few. So, get involved on these great markets today!

Motor Sports Betting Lines

Motor Sports are now fully underway, with F1 about to begin in the month of March the futures are already available for the upcoming season!

But, it's not just F1. Sports Interaction offers betting lines on NASCAR, Formula 1, and Rally. With so many opportunities available to customers, now is the time to get involved in the action!

We're less than a week away from Super Bowl LV in Tampa. This is our biggest acquisition day of the year, with signups strong right up until kick-off.

Sports Interaction (SIA) has increased our NFL signup bonus from 100% up to $125 to 100% up to $200 through Super Bowl Sunday. This includes a reduced sportsbook signup bonus rollover to 5x. Take advantage of this great new bonus today!

Sports Interaction (SIA) has recently made some changes to their sportsbook rollover on the first deposit bonus, which is important if you are thinking of signing-up.

Effectively immediately, Sports Interaction (SIA) is dropping the rollover on the welcome bonus from 10X to 5X, with all other terms remaining the same. This means customers can access the value of the Welcome Bonus easier!

Remember, by clicking on the above button you are eligible for a 100% sign-up bonus of up to $200.

SIA Casino Jackpots Reviewed

The arrival of 2021 has brought about a range of great new offers in the SIA Casino. The current jackpots are as follows:

Sports Interaction (SIA) has total jackpots that are now standing over $27 million CAD. Their largest current jackpot is Giant Jackpot at over $7.9 million.

Sports Interaction is the only operator in Canada that offers the full range of DC Super Hero Slots – you cannot play these games anywhere else in Canada. These games carry 4 jackpots totalling over $1.34M to suit every level of player:

Grand Jackpot – $1.3M
Major Jackpot – $16k
Minor Jackpot – $4800
Mini Jackpot – $700

Currently Age of the Gods jackpots from all games:

Ultimate Power – $355k
Super Power – $47k
Extra Power – $800
Daily Power – $200

Kingdoms Rise Jackpots are as follows:

Epic Jackpot – $568k
Power Strike – $1800
Daily strike – $1100

Great Piñata Picks Available

The Piñata Picks are available through the Sports Interaction (SIA) Specials tab on the main site and mobile betting app. There is a great range of unique markets, with picks made across the various betting lines offered.

Take, for example, right now bettors can wager on the Academy Awards 2021, 2022 World Cup, and the 2021 Inauguration of the 46th President of the United States.

Great Range of Live Betting Options Available

Sports Interaction is always keeping up to date with what's happening in the live sports betting scene, offering competitive odds on the best markets.

Right now bettors can enjoy live odds on markets such as; Basketball, Soccer, Tennis, and Table Tennis. Take a look at the SIA site or through the app for the latest markets!

Monday - Age of The Gods Spins

Another great new slots platform for Sports Interaction (SIA) users to enjoy in the form of Age of the Gods Slot. Players must bet $10 to receive 10 Free Spins, every Monday!

Free Spins mode must be activated and winnings must be wagered 10 times before withdrawal, with the bonus ongoing. Get involved every Monday!

New Exclusive Slot Release!

2020 marks the 40th anniversary of the iconic handheld puzzle the Rubik's Cube. As such, every player sign up through the SIA Sports Interaction new bonus will receive 40 free spins to try the new slot game!

The 3D Rubik's Cube can create Wild or Multiplier Wild symbols on any spin, which can multiply up to 7x! There are some great offerings available at SIA Sports Interaction, with the Rubik's deal available until the 12th of November.

New Game Available! Kingdoms Rise: Shadow Queen

A recently released game on the Sports Interaction SIA network is Kingdoms Rise: Shadow Queen. This game offers customers the opportunity to cash in on a max payout of 6,250x your wager!

The game is designed using 5×3 reels and has 25 different pay lines. Created by the excellent Playtech developers and offering customers the chance to win a great progressive jackpot from the latest in the Kingdoms Rise games series.

For those of our readers that are Australian or just fans of Aussie Rules Football, Sports Interaction has a range of betting opportunities and provides some of the most competitive odds available online for the sport.

Sports Interaction covers Futures bets, as well as full coverage of the Australian Football League (AFL). The league is extremely popular in Australia, as well as to many fans across the globe, which means there are great betting opportunities available.

Exclusive: Buffalo Blitz 2 in the SIA Casino

The SIA Casino has been given exclusive rights to the brand new game Buffalo Blitz 2! The SIA Casino has $22 million in jackpot prizes now across all games now with the addition of Buffalo Blitz 2.

This new game is the latest in a long line of great new titles on the way to the SIA Casino. So, get involved and see what's on offer today!

Sports Interaction Specials

Available all the time, SportsInteraction is offering a wide range of specials. From US Elections to Sports-Related specials, it's all available at SIA. With Kanye making a bid for the White House, there are some excellent specials related to his move into politics.

New Slot Release: Buffalo Blitz II

Yet another exclusive release from the SIA Casino, with the new slot platform Buffalo Blitz II. One of the most popular slots out there. Every player signing up through our new bonus will receive free spins!

The SIA Casino is unmatched in Canada and it holds exclusive rights to the game until July 16th. The 4,096-ways slot is going to blow up, as it's equal to one of the most popular games in the SIA Casino. Give it a try!

Brand New Casino Games available!

The lifeblood of any online casino is the addition of new features, games and betting options. The team at Sports Interaction (SIA) have always been committed to ensuring their site has the latest and greatest games.

The latest editions are a testament to that, adding Book of Kings (10-line slot), Wild West Wilds (25-line slot) and Vegas Blackjack (bet on 5 hands at once) to their books. Each game offers exciting new features and odds up to 100:1. Check out the Sports Interaction (SIA) Casino today to get in on the action!

Live Blackjack - 777 Bonus

Right now, Sports Interaction (SIA) is offering an excellent deal on their Blackjack 777 tables, gifting players up to $500 in FREE funds!

All that has to be done, is to play on the Blackjack 777 tables and must receive three 7's in one hand to qualify for the bonus.

Three 7's unsuited wins $50
Three 7's suited wins $500

It's worth noting that the bonus doesn't apply to split hands and will be credited to the user's account within 24 hours. So, if you enjoy table games, get involved today!

Sports Interaction Slot games: Kingdoms Rise

Right now at Sports Interaction (SIA), customers are being offered 50 free tokens to new players who want to take a chance on Kingdoms Rise.

Kingdoms Rise is one of the top slots around. The offer is for first time players of Kingdoms Rise Games, with a maximum of 50 tokens per player. So get involved today to get your FREE tokens, or try out many of the other great games on offer!

Stallion Strike launches exclusively at SIA Casino

The SIA Casino has an exclusive Playtech slot release for Canadian players: you can only play Stallion Strike at SIA casino until May 14th.

This slot is exciting, with high volatility and slot with some great new features for the players.

All new players, who sign-up with the new casino sign-up bonus, will receive three free spins to try the slot.

The game's features include:

Completely new UI.
A brand new Power Zones feature.
Players can pay to use the Buy Feature mechanic to trigger the Free Games + Mega Spin feature when they like.
10 cent minimum bet.
High volatility – Stallion Strike is a great choice for players who enjoy Buffalo Blitz.

SportsInteraction (SIA) revamped its casino's sign-up bonus and it is now offering 100% free money up to $1000.

This offer is exclusive for new customers that must make a minimum deposit of $20. The maximum bonus is 4×100% $250. The rollover requirement is 30x.

Terms and conditions apply.

Casino Offers - 5 Brand New Games!

SportsInteraction launched five new games, which will join a growing list of excellent casino games with a combined jackpot of $21 million CAD.

With new releases coming monthly, SportsInteraction is committed to providing its customers with the very best casino experience online. This month brings titles such as; Irish Love, Book of Merlin, Age of the Gods: Epic Troy, Gaelic Luck and Hainan Ice. So for the chance to win big money, get involved today!

Fortunately, we have been building on the casino product for years, which recently included a rebrand to SIA Casino. It's highlighted by the fact that we're the only brand in Canada offering DC Comic Slots, plus we offer 1000+ casino games, live casino dealers and much more.

To learn the full extent of our casino offering, check out our casino info package here. We encourage partners to push the casino more aggressively and there are different casino creative and campaigns available in your account. The top bonus offering is a $1000 Casino Welcome Package (100% up to $250 on the first 4 deposits).

Right now Sports Interaction is offering a number of specials, including all the latest odds and prop bets regarding US Politics, as well as a number of sports-related specials.

You can check out the latest Sports Interaction Specials on their site by simply navigating the tabs on the left-hand side of the SIA homepage.

SportsInteraction is now offering unique wagers for the 2022 Winter Olympics in Beijing. The odds are quite unique to SportsInteraction, so take advantage of them whilst you can.

The odds are available on Most Gold Medals won. There are a number of contenders for the Winter Olympics, as the odds hot up.

Exclusive Offer: $20 Money Back Special

Right now, Sportsinteraction is offering an excellent deal to all new customers.

All you need to do is simply sign up to Sports Interaction then deposit $20 or more and claim your 100% bonus up to $200. Bet on any NHL moneyline and if you don't win, they'll refund your bet up to $20.

$20 Risk-Free Bet
This offer is open only to customers who do not have and have not previously deposited in a Sports Interaction account.
Sports Interaction accounts must be opened by clicking through the links on this landing page.
You must deposit $20 CDN or more before the start of the chosen game to be eligible for this offer.
The refund amount will be equal to the first moneyline bet placed on any NHL game up to a maximum refund of $20.
Bet refunds will be applied automatically.
Bet refunds will only be awarded if your first moneyline bet placed on NHL is a loss.
Betting on both teams in the game or opening multiple accounts to take advantage of this offer will result in this promotion being void.
Only Single bets are eligible for this promotion. Combination and Teaser bets will not be eligible for refunds on losses.
Live bets are not eligible for this promotion.
Offer valid until 12:00 am EST on April 5, 2020.
Normal Sports Interaction terms and conditions apply.

Official Partner of National Lacrosse League (NLL)

Sports Interaction is the official partners of the NLL, this is great for you because it means they are one of the very few operators that provide coverage and odds on Lacrosse.

So for all you Lacrosse enthusiasts, look no further than Sports Interaction for all the latest action, odds and insights for the number one league in the country.

Racebook Bonus - Claim at 10% up to $1,000 bonus

There isn't a racebook bonus per se at Sports Interaction. However, you can place a bet on horse racing via the Sports Interactionsports book where you can claim 10% up to $1,000 bonus on your first deposit, this bonus will clear at only three-times rollover.

National Hockey League Pinata Picks – Risk and Reward

Fall has arrived, in the Great White North, and so has National Hockey League action. Not sure of your Stanley Cup winner yet? Up for a gamble? SportsInteraction is famous for its Piñata Pick options. Rightfully so, as bettors receive 26.00 odds on every play.

Looking for NHL Free Picks? CSB handicappers post them regularly!

While there is a risk, players may end up with a donkey like the Ottawa Senators, spending $10.00 to earn a $250.00 is a nice return on a small investment. We made three picks and received Detroit, St. Louis and Toronto as Stanley Cup Champions.

NFL Pick 'Em Boosters Free Contest

Canadian 'Cappers are advised to sign up at SportsInteraction to take advantage of their in-season FREE National Football League Pick 'Em contest. We discussed this season-long contest back in July but it is never too late to join in on the action.

Check out CSB's NFL Free Picks to receive advice and gain insight on select weekly matches.

Simply register and then head to your My Promo's Page to pick each week's NFL games straight up plus predict the Monday Night game total points. The contestant with the best record wins $500 while sliding scale prizes are awarded to the Top 50 players.

Sports Interaction Soccer Betting Experts

Not currently offering new player rewards, bettors are reminded that Sports Interaction is one of the leading European soccer wagering websites. Taking a look at their current offers, the betting board is packed with action from variety leagues that are just starting their new seasons.

That includes tons of LIVE betting action from top competitions like the English Premier League and the German Bundesliga League. Register through Canada Sports Betting to collect an exclusive 100% sign up bonus that returns up to $200 in Free Bets to all new players!

Sports Interaction offers a solid referral promotion. SIA clients simply need to direct their friends to sign up and deposit at Sports Interaction.

Once they deposit, the referrer receives a bonus worth 20% of their friends' first deposit up to a $200 maximum.

Weekly Pick 'Em Promotion

2019 NFL training camps are in full swing and Sports Interaction is about to launch their Pick 'Em contest. Free to play, for registered clients, this promo pays a $1000 cash bonus to the player with the best NFL regular-season record.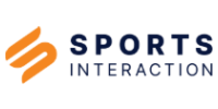 SIGNUP BONUS:

$ 500 Bonus