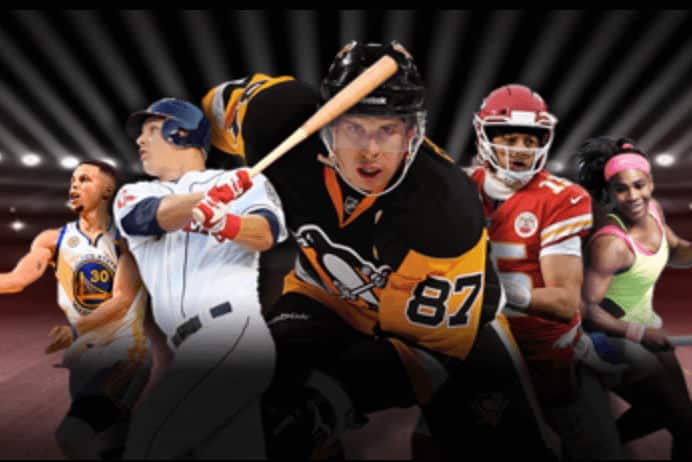 PowerPlay will offer exclusive bonuses for every single major competition that will start (or restart) in North America: MLB, MLS, NBA, NFL and NHL + parlays!
Now it is time to choose your sport. If you find this exercise hard, just stick to all of the leagues.
MLB PowerPlay Exclusive Bonus
The Major League Baseball plans to start its regular-season in July. It should have around half of the expected games of a normal year.
MLB exclusive bonus: Place a $20+ pre-match bet on the MLB 'Sunday Night Baseball' game and receive a $2 Free Bet for every Home-run hit during this game.
PowerPlay Exclusive Bonus for MLS' Return
A Major League Soccer Is Back Tournament will be played from July 8th. All 26 franchises will compete for the trophy in Orlando, Fl.
MLS exclusive bonus: Bet $50 or more on any MLS match and get a $10 Free Bet.
PowerPlay Exclusive Bonus for the NBA
The NBA regular season is over and 22 teams will battle for the season's title. Orlando, Fl, will host all games.
NBA exclusive bonus: Make a $50 live bet on the NBA and get a $10 Free Bet the next day.
PowerPlay Offers an Exclusive NFL Bonus
The NFL will start as planned, on September 10th (pre-season from August 8th). The opening game will be played between the Houston Texans and the Kansas City Chiefs.
NFL exclusive bonus: Place a single bet of $50+ on any Football game and get a $10 free bet the next day.
Incredible PowerPlay Bonus for the NHL
The NHL regular season is over and 24 teams will play in the Stanley Cup Playoffs. We expect the season to resume in July and finish in August.
NHL exclusive bonus: Get 50% Extra if your Team scores a Short-Handed Goal.
Parlays' Promotion with PowerPlay
To make you even happier, PowerPlay has an exclusive parlay promotion: Create a 5+ team Parlay of any US-Sport (MLB, NBA, NFL, NHL) and get 10% extra on your winnings.
Related Links