As one of the most popular esports games, Counter-Strike: Global Offensive or "CS:GO" for short is quickly garnering online betting clout. CS:GO betting sites are plentiful and it's become an exercise of sorting out the best CS:GO betting sites. Many CS:GO betting sites have referral codes, some feature bonuses, and others accept PayPal. We review the intricacies of CS:GO and guide you through the many sites.
CS:GO Betting Odds 2022
The CS:GO betting odds from the FiReLEAGUE are now available. The odds are subject to change and will be updated as the market moves. The odds were last updated on June 16, 2022:
Best CSGO Betting Sites
Before betting on CS:GO, you will have to compare sites first. You can find an extensive list of betting websites in Canada and open multiple windows to view the differences between each.
There are many things to compare to. First, which sites offer CSGO? If they do, how are their markets? Some of the newer websites have a focus on esports and may have a bigger variety as opposed to some of the older books who have a dedicated base on other sports.
Markets are the different betting options available: moneyline, futures, outright betting, alternative betting lines etc. A dedicated esports sportsbook should have extensive CS:GO betting lines.
Next, check the deposit methods for the websites. Almost all sportsbooks offer credit cards and money orders, but some will go as far as take PayPal, bitcoin, and other alternative forms of payment. The more options they allow, the better.
Last but not least, check the bonuses. Many sites offer a sign-up bonus (welcome bonus) where you get free bets when you meet their deposit requirements. Some may not offer a sign-up bonus but will make up for it with other promotions.
As one of the most popular esports games, Counter-Strike: Global Offensive or "CS:GO" for short is quickly garnering online betting clout.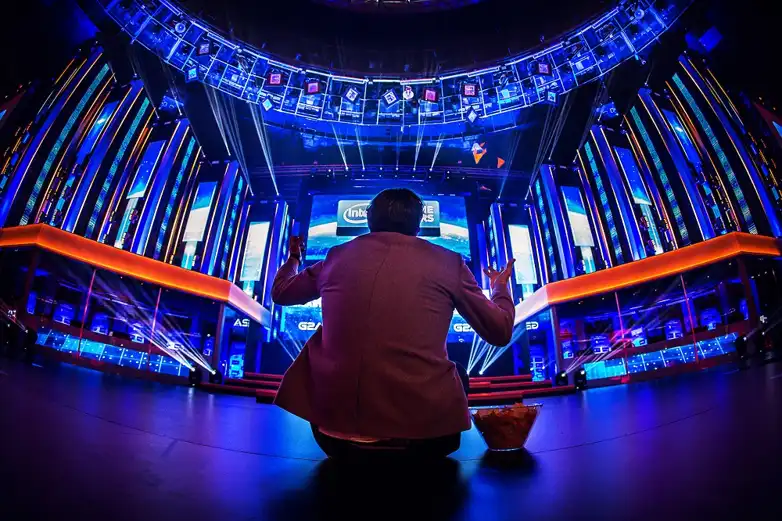 CS:GO betting sites are plentiful and it's become an exercise of sorting out the best CSGO betting sites.
Many CS:GO betting sites have referral codes, some feature bonuses, and others accept PayPal. We review the intricacies of CS:GO and guide you through the many sites.
CS:GO is one of the biggest esports on a global scale. Even as a video game, its popularity is matched only by the League of Legends and DoTA's of the world. As its popularity remains at a fever pitch, betting online is increasing with every opportunity.
Tournaments occur on a near-weekly basis all year round with the prize pools going as high as a million US$. Up to over 30 million unique viewers tune in during a CS:GO tournament and up to 40 million watch hours are recorded.
Canada Sports Betting has all the access to the best CSGO betting sites. We provide a CS:GO betting sites list along with in-depth reviews of each plus a walkthrough on how to get started. You will be betting on CS:GO in no time.
The best betting sites (better known as sportsbooks) for CS:GO are plentiful and competitive due to how popular esports betting is now in Canada. Each book has its own set of bonuses, features, and promotions.
Major tournaments like the Boston Major or the World Electronic Sports Game (WESG) are massive and have gigantic prize pools on top of viewership. These usually get extensive coverage from the top sportsbooks. Smaller tournaments will still be available albeit in a lesser capacity.
See below the top sportsbooks where you can wager online and choose the best one for you:
What are the types of CSGO bets?
Betting on esports is like betting on other sports, but with some differences. But the principles remain the same. Three popular markets include the spread, the straight-up bet (Win), and the total (over/under).
These three are also what constitutes most betting markets.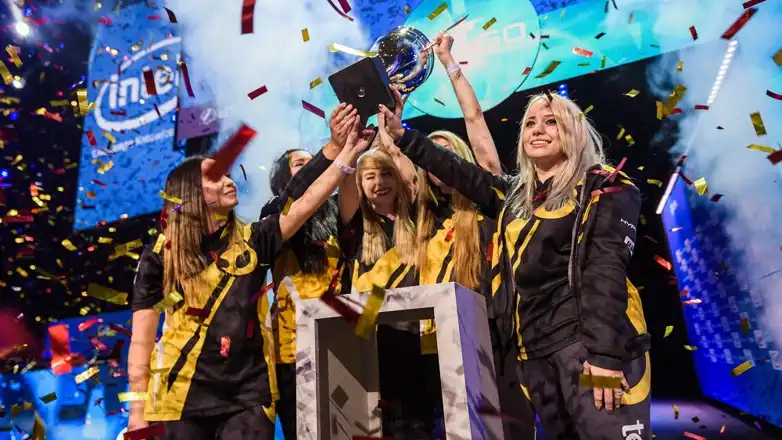 Spread
The spread is when you bet on the team/player to "cover" a victory.
In CS:GO's case, it's the number of rounds they win. The "-1.5" and "+1.5" are handicaps and are subtracted from the team/player's total.
This functions like the puck line in hockey. The favourites being lined at -1.5 means they have to win both rounds to cover the spread while the underdogs lined at +1.5 means they only need to avoid losing both to cover.
This flips the favourite/underdog lines as the favourites are lined as underdogs to cover while the underdogs are lined as favourites.
A simpler bet is the:
Straight-up (Win)
Simply pick the team/player who you think will win the match. This means the team/player has to win the best-of-series (two out of three). No additional conditions.
This is also known as the "moneyline" in many books. The moneyline is a term that indicates the type of odds presented (plus or minus). These are American odds (e.g. -150, +125). Canadians tend to use the decimal system (e.g. 2.5, 1.5). You have the option of converting the odds for each book.
Total (Over/Under)
The total is where you bet if the total amount of rounds goes over or under the oddsmaker's total (usually set at 2.5). It's simply betting whether it will go three rounds or no.
Specials and Props
Unique to some books, there are specials and props markets for CS:GO. These are bets that go beyond the traditional formats listed above.
For CSGO, their specials include specifics on the maps and rounds. This goes deeper as each map can be won via a variety of ways. You can bet on the method of victory (e.g. time running out, bomb explosion), most kills, most clutches, and winning margin.
Specials also include the total rounds won specific to each team and the specific type of round (e.g. Pistol Round).
Going even deeper, you can also choose a specific type of weapon for props (e.g. Molotov kill, knife kill).
Sportsbook Betway offers plenty of these markets and is a recommended book if you're crazy about CS:GO and know your way around the complexities of the game.
Outrights and Futures
These bets deal with future outcomes of CSGO. These are usually made before any tournaments start.
An outright is where you bet on a team/player to win the whole thing. And a futures bet is like an outright but goes even further beyond (e.g. who wins in 2020).
Live Betting
Like other sports, live betting is offered with esports. However, not all books offer this due to the fast nature of the sport. It is advisable to use mobile betting when doing live betting with an app/site that is proficient.
Where to find CSGO betting sites that accept PayPal?
You can use PayPal with many CS:GO betting sites.
First, check which sportsbooks accept PayPal deposits. You can check the PayPal website as well as each book.
Once you have verified which sites accept PayPal, check if they also offer CS:GO markets.
PayPal is a solid alternative for today's gamblers. You don't need to go through the hassle of your credit card (some banks block betting sites) or finding other third-party payment sites (that will charge you a percentage just for depositing and withdrawing money).
Many of our sportsbooks offer PayPal.
You can find betting sites accepting PayPal here.
Can I bet on CSGO online with Bitcoin?
Like PayPal, many CS:GO betting sites accept Bitcoin as a deposit method. Like PayPal, you need to verify from the websites themselves if they accept it. Then you need to check which of these sites offer CS:GO markets.
Bitcoin is still a relatively new phenomenon. This is an ultra-fast currency that should be no issue for most of the sites today. The virtual currency also offers little to no transaction fees.
The lack of regulation around Bitcoin can be a turn-off to many sportsbooks, but most are warming up to it.
We have a list of the best bitcoin gambling sites.
CS:GO Betting FAQ
Is CS:GO still a thing?
Counterstrike was first released in the year 2000. We are now on the fourth edition in the counterstrike series, with the latest version CS:GO being released in 2012.
The game has grown over the years and has built the kind of community that existed decades ago when counterstrike first hit the gaming scene. The interest in the sport has drawn the attention of major companies investing in teams and events, which has led to the rapid growth of Esports competition.
People often wonder whether CS:GO betting is dead. But the reality is, it's better than it's ever been.
Is CS:GO betting legal?
Is CS:GO betting banned? Simple answer, No. The Legality of esports gambling is often a question for new users, and understandably so as it's a new market and many people question the validity of it.
Betting is legal and so is betting online through our best esports sites in Canada. You can navigate our best-reviewed and recommended sportsbooks on our site and choose whichever suits you.
The esports market is rapidly growing and users are now able to navigate numerous games, various types of wagers and easily built an interest in the different Esports which dominate the market today. The communities surrounding the most-popular platforms have ensured the success of their beloved games.
Are there CS:GO betting sites?
People often wonder where to bet on CS:GO. So, we thought we'd break it down for you briefly.
Esports continues to grow, and the websites are catching up by incorporating extensive esports sections. Even the major sportsbooks have started to add CS:GO into their selection.
Renowned books like Bet365 and Betway offer CS:GO. You can head to the "esports" section of the sites and with the dropdown menu bar, highlight either "CSGO" or "Counter-Strike: Global Offensive." Depending on what tournament is going on, the markets may change.
How CS:GO betting works?
CS:GO is a first-person-shooter game and there are events and leagues that run throughout the year, which punters can wager on at any time. However, there is also CS:GO Crash, which has become increasingly popular.
CS:GO is fast-paced and exciting to watch, with each round lasting just 2 minutes, bettors are constantly in on the action. Wagers can be placed on numerous different moneyline, outright winners or special prop bets.
The CS:GO community is one of the longest-lasting game communities in the world and it's what's made the game so popular. The interaction between the gamers and spectators is often a jovial one and players can play up to the crowd, making the experience more wholesome.
How to get into CS:GO betting
There are various sites to choose from when betting on CS:GO, some are better than others and we'll try to recommend the best we can for you as you enter the Esports betting market. The first thing you should do is to choose a website that suits you and has the games you're interested in betting on.
Secondly, check the online sportsbook for promotions and deals on Esports wagers. Often sportsbooks will provide specific promotions and offers on deposits and wagers placed.
Finally, make an account and place your first bet and begin enjoying the world of Esports gambling.
Where do people research to place bets?
Every bettor should look to place a bet with the express intention of having found the maximum value in the wager. This entails carrying out research into the market in question. Paying attention to things like roster changes, recent results, and results at the same event in years gone by.
There are a number of dedicated websites, such as HLTV and GosuGamers, which provide coverage of the CS:GO and competitive esports scene at large. But ultimately, it's down to the bettor to do this work, if they do then they can be with confidence.
What are the sizes for Small and Big bets?
There aren't really "small" and "big" bets, it's more of a term that is subjective to the individual. Often bettors bet with huge stakes, while others play a more conservative game.
However, it is often recommended that a single bet should not be more than 35% of the funds in a player's account. Though, as we already mentioned, it's really down to the individual.
What's the difference between betting with online matches and LAN matches?
Online games and LAN matches function in the same way and will look the way to those viewing online, but they are quite different. A LAN (Local Area Network) events bring in thousands of viewers and crowd pressure becomes a big factor. The players are often playing with new equipment, or using a new "setup", which is considered a detriment to their play.
While online players are in their element, playing in their own environment. The downside is that players have higher pings (a slower connection), which drastically affects gameplay.
What's the difference between betting cash and betting skins?
If you aren't aware of the term "skins" yet, then we can inform you that skins are cosmetic upgrades for guns and equipment players see in-game whilst they're playing. These skins can be bet on games or converted into cash – which can be withdrawn into actual money.
Skin betting is available, but it's much safer to bet with cash as it ensures convenience and absolute safety whilst betting.
What do I need to know before betting?
Well, we've covered some of the points above, but overall it's important to know the market. These things will help:
Know the teams
Never bet more than you can afford
Look for trends
Keep track of previous bets, record them
Always go with a trusted oddsmaker.